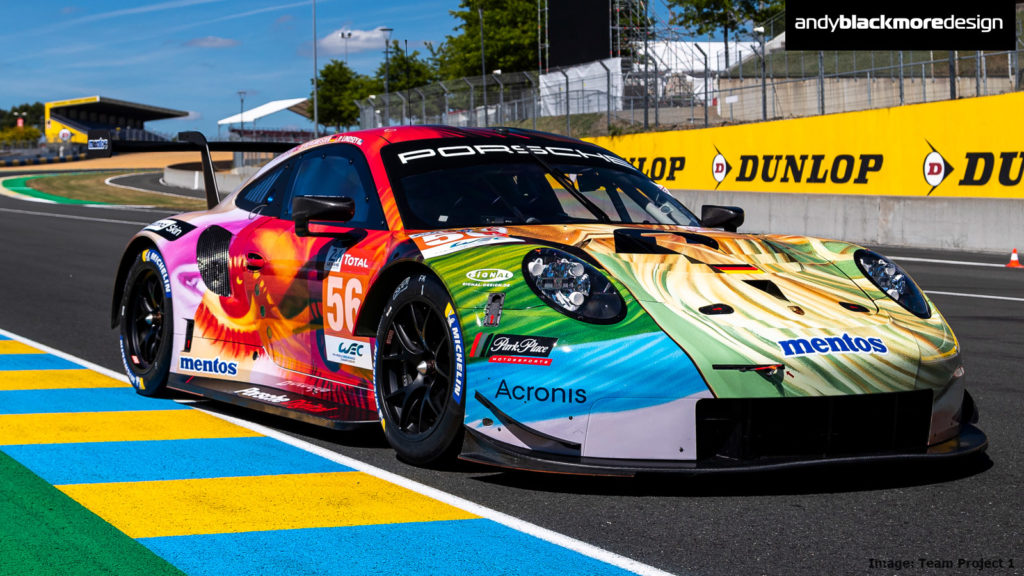 Design: Livery Production, Race suit design, Renders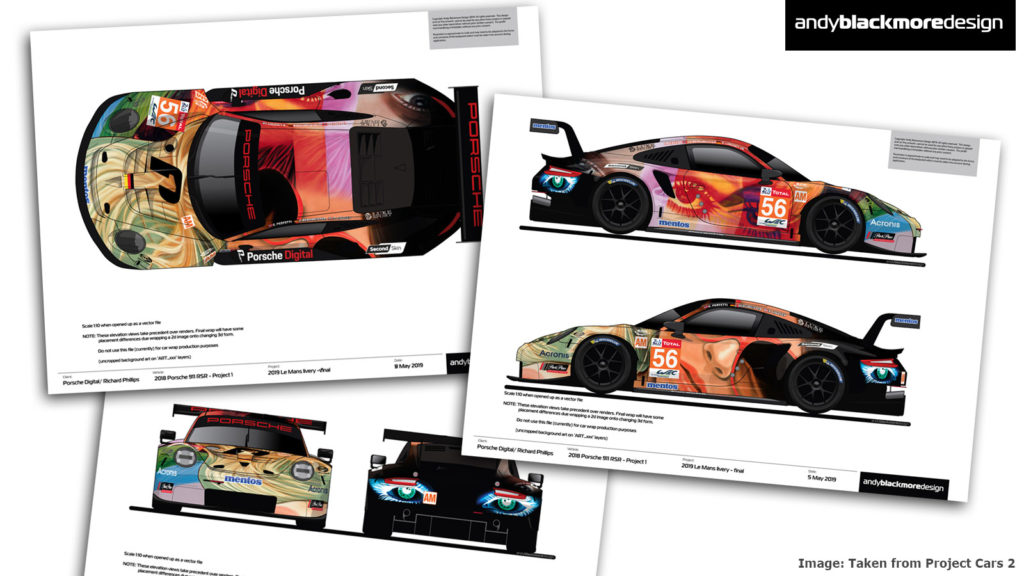 I was commissioned to assist top American artist, Richard Phillips in taking his concept of an art car design using a selection of his paintings and ensuring they could be wrapped on a car as part of Porsche Digital's new wrapping service 'Second Skin'.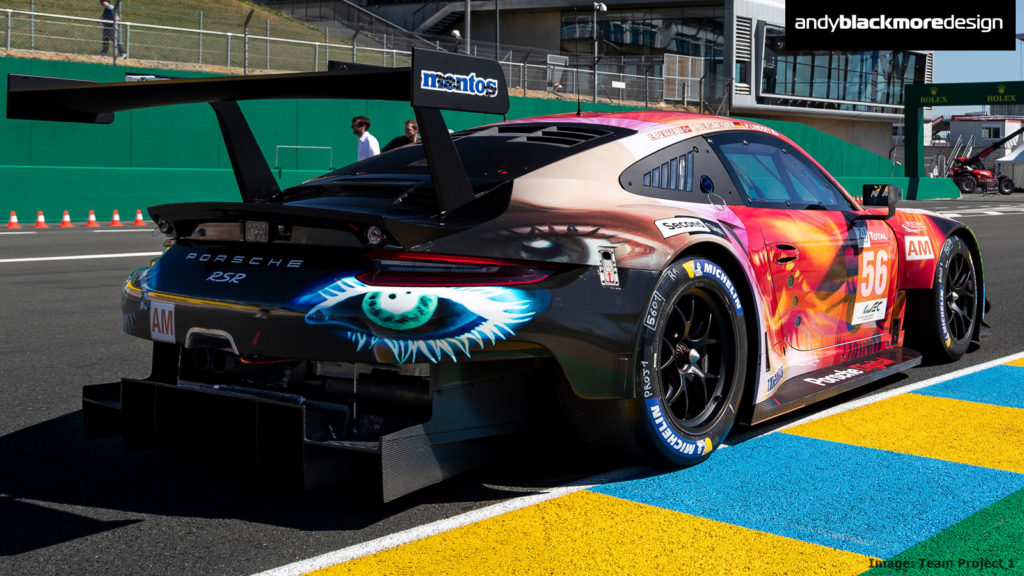 Richard had a clear vision and had already worked on the layout with fellow artist, Alisa Baremboym and it was vital the design and layout was retained.
There is a very good article about Richard's vision and process HERE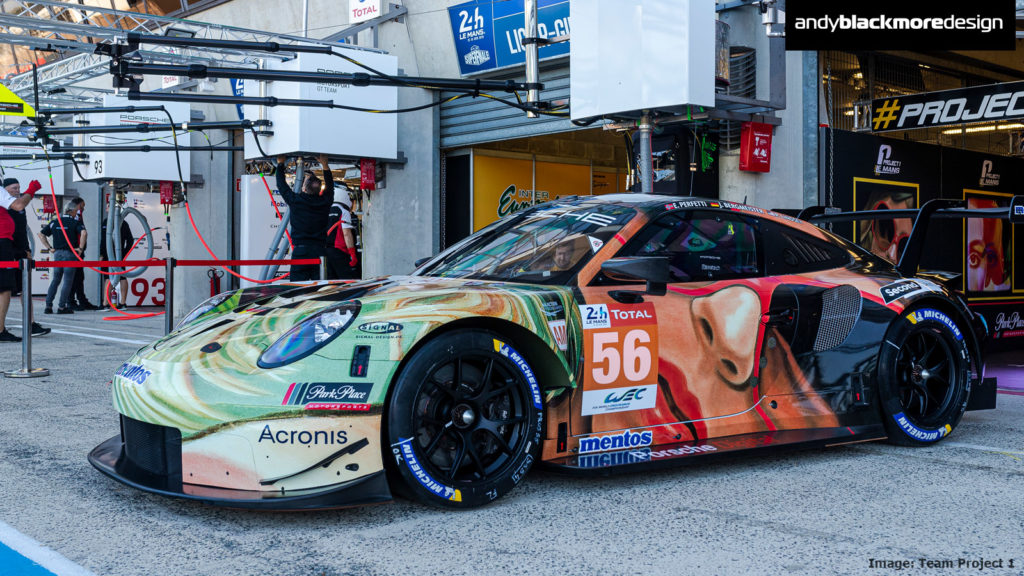 The canvas, a Porsche 911 RSR GTE race car, run by Project 1 Motorsport, has more bulges and flares than any other GT car on the paddock, so in order to ensure it fitted perfectly we needed to make many changes, stretches and skews to the art.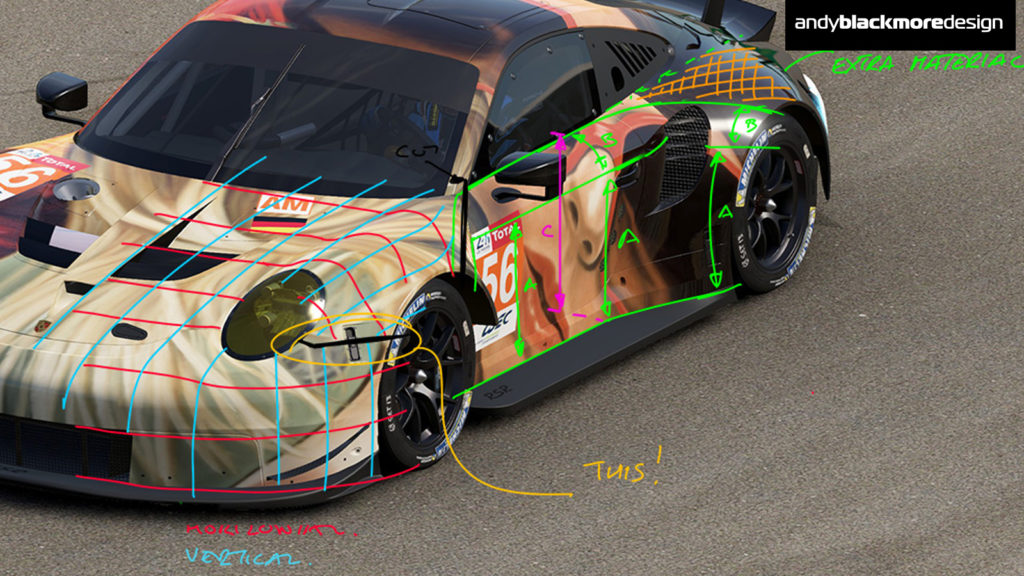 Areas such as the front bumper, where the 2 dimension wrap all meet in three planes (top, side and front) also needed careful adjustments.
Thankfully, with the aid of Project Cars 2, a 1/18 scale model and multiple trips to the local Porsche dealer, I was able to use my previous 3D styling experience to get close over the next month.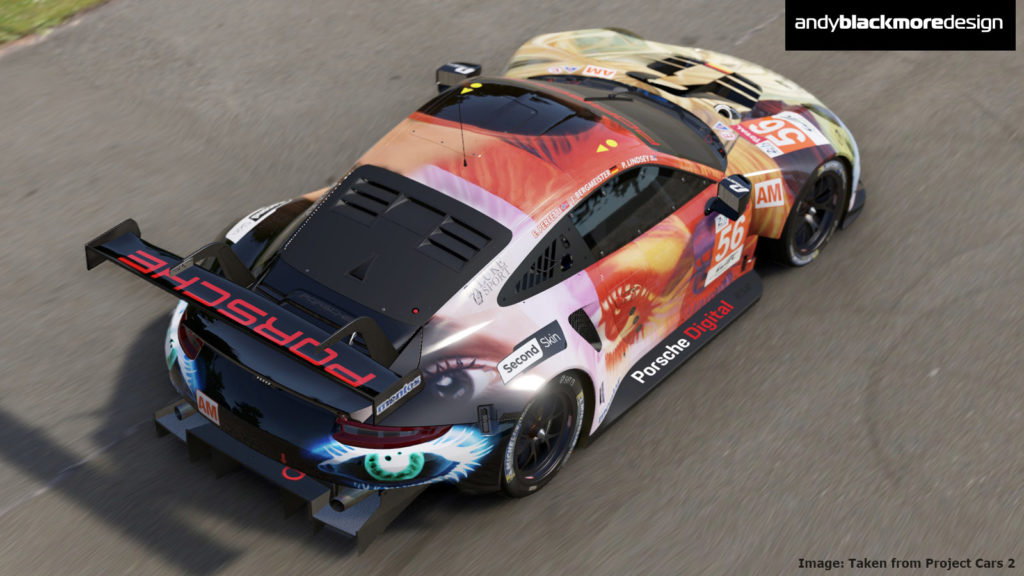 Once locked down, we added the branding and finalized the files (This took significantly longer than that sentence…).
Project Cars 2 was again, very useful to render everything out for approval and guess how the two dimensional wrap would fall on the agressive curved forms of the 911.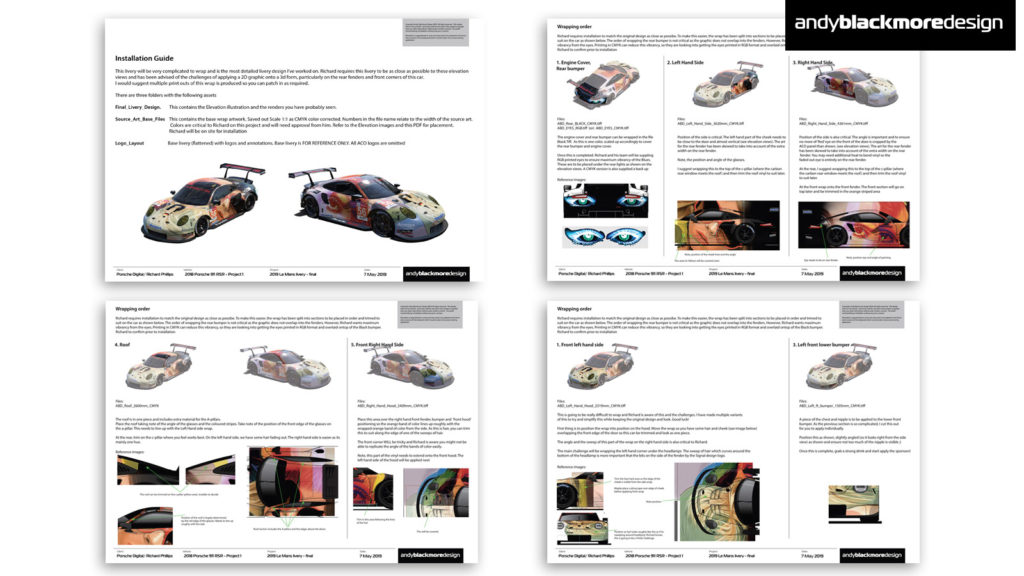 This was the most complicated set of wrap files I've produced. It even required a build book!
The wrap was split into 9 sections and needed to be placed in order. Additional bleed was added to the vinyl which could be then be trimmed on the car so it would all fit together.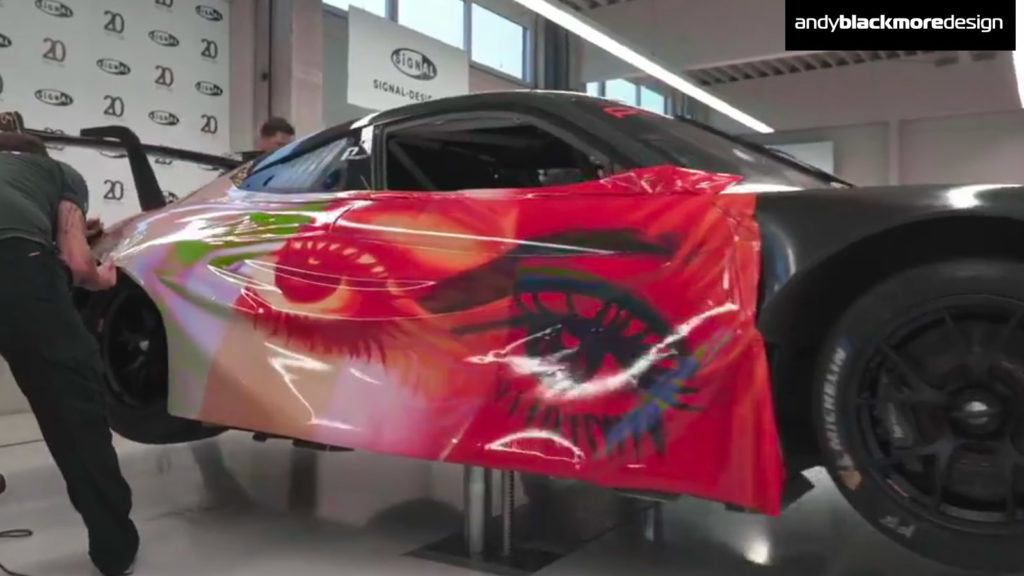 The wrapping process was completed by Signal Design in Germany.Richard flew out to oversee the installation. Signal did an exception job under tight deadlines.
Thanks to all involved. I now know every surface and form of the Porsche 911 RSR! Congratulations to Richard on a stunning livery, certainly one which will be remembered for years to come.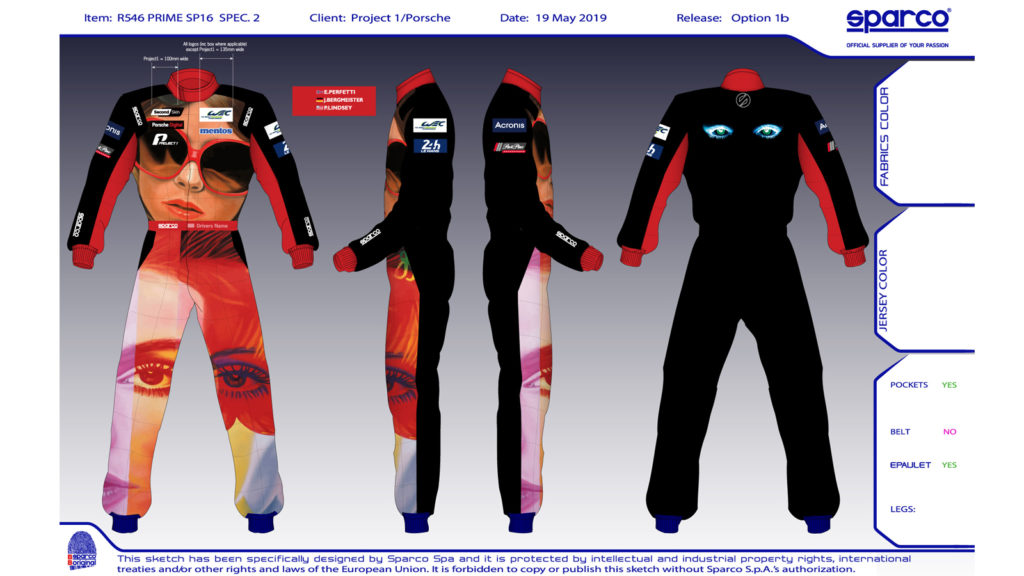 I was also involved with the suit design, with a concept from Richard, I had to convert this into a high detail vector artwork to ensure Sparco could print this with new technology on their race suits.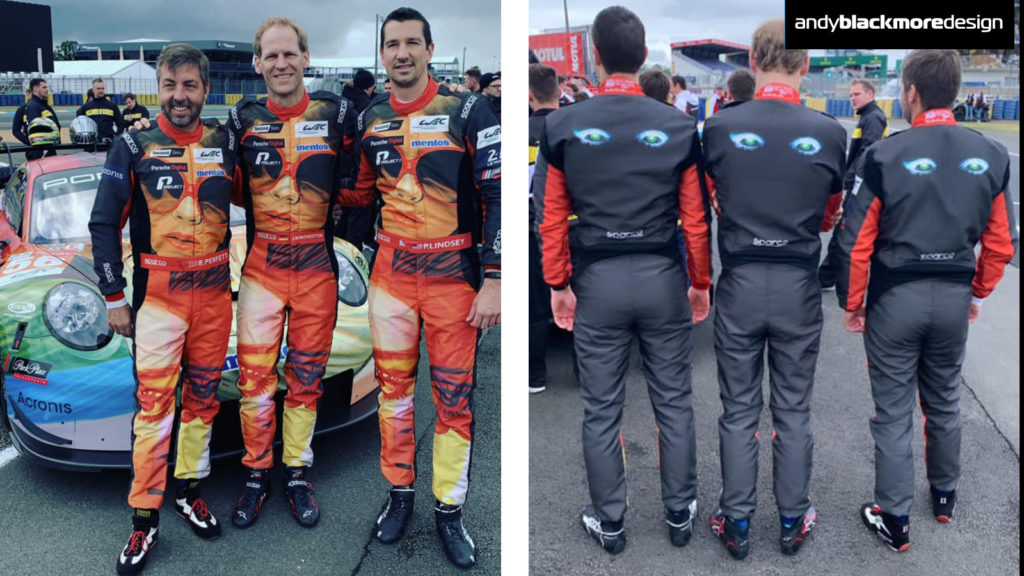 As GTE Am leaders, the team now has the task to win their class and championship at Le Mans.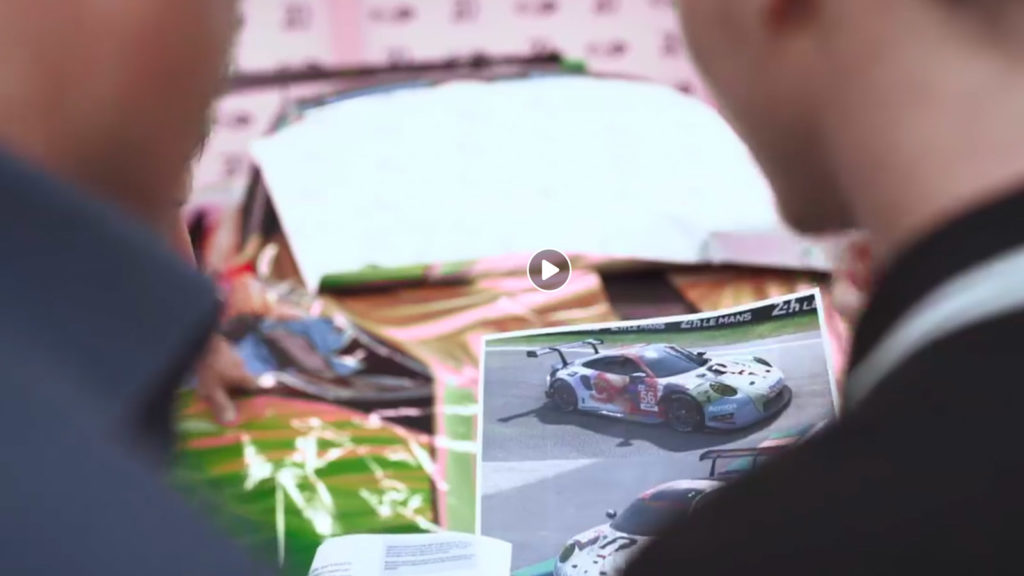 The video above shows intallation of the livery at Signal Design, with a few of my final Project Cars 2 screens at the end.