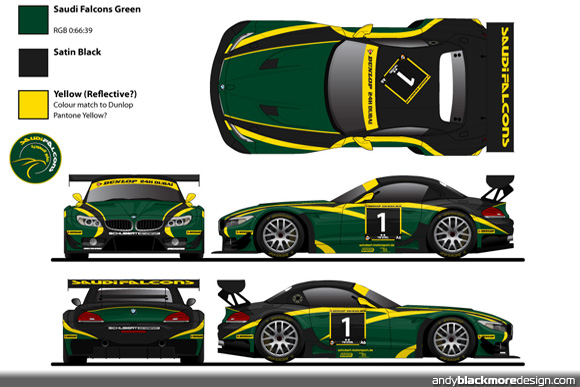 Saudi Falcons by Schubert Motorsport chose Andy to design their colour scheme for the BMW Z4 GT3 which finished fourth in the recent 24 Hours of Dubai.
Schubert Motorsport is a client of Andy Blackmore Design with the Team Need for Speed brand in recent years and directed the Falcons to Andy for the latest design.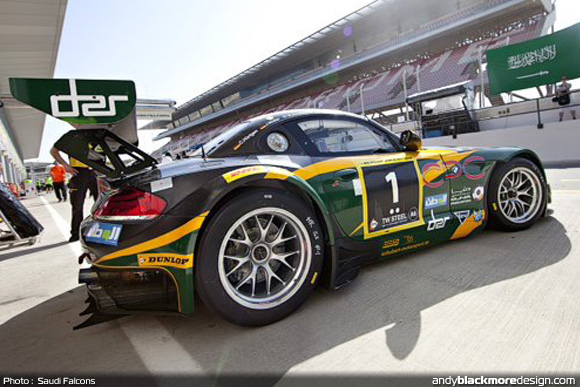 The design is based on the Falcon logo stretched across the side of the BMW Z4Â  GT3.
Note, Andy did not do the logo placement for this design.