This week marks the 20th Anniversary of the deaths of Roland Ratzenberger and Ayrton Senna at Imola, Italy. I remember very clearly watching Qualifying with my housemates while at Coventry University, going cold after Roland had crashed and they zoomed in on the wreckage, this coming just 24hours after a horrendous accident for Rubens Barrichello during practice. Roland was a very gifted and under-rated driver. Like his team mate David Brabham, he was sure to go onto better things and had been relatively successful in Japan in sportscars, having driven for Toyota and the SARD team.
The following day, Aytron Senna went wide at Tamburello, one of the fastest corners in motor racing and motor racing changed for ever. Everyone knows about Ayrton, his story, his passion, his racecraft, speed and his self belief. He was a driver like no other. I'm quite sure we wouldn't have seen the success of Schumacher, Alonso and potentially Hamilton if it weren't for Ayrton. Senna moved the game on massively, technically and physically.
I was fortunate to get the chance to work at McLaren at the end of 1994. It was quite a surreal experience at first, every day, no matter what, Ayrton would be mentioned 3,4,5 times in conversations and this didn't really change much for a couple of years. I heard many stories about Ayrton from his co-workers.  Everyone in Woking just saw Ayrton as on loan to Williams.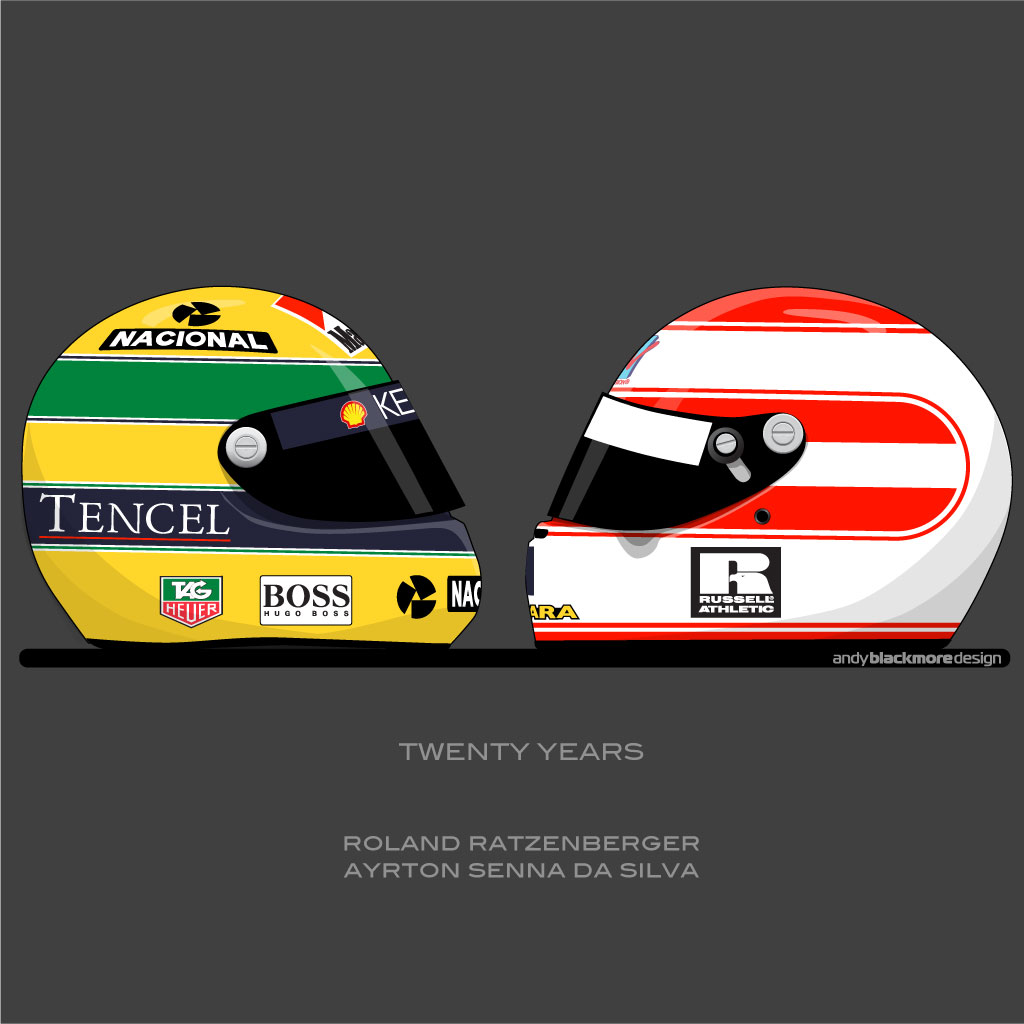 So, going through my files the other day, I found this image I did 10 years ago. Little rough around the edges, but I updated it very slightly for this week. Please feel free to use either as you see fit (please do not modify it though).
Adieu Roland, Adieu Ayrton