Ensuring your race team, brand and partner stands out on track in 2014 is more important than ever.
With a premier new championship in North America, brand recognition through a striking team design and livery is important where full or oversubscribed grids will be the norm and multiple classes, of which many will have limited TV exposure. The series has also introduced new number and positon placements which will make livery designs more challenging.
Europe sees similar challenges with new rules in the Prototype class of the WEC taking the headlines and a wide range of GT championships including British GT, Blancpain Endurance Series, FIA GT and GT Open.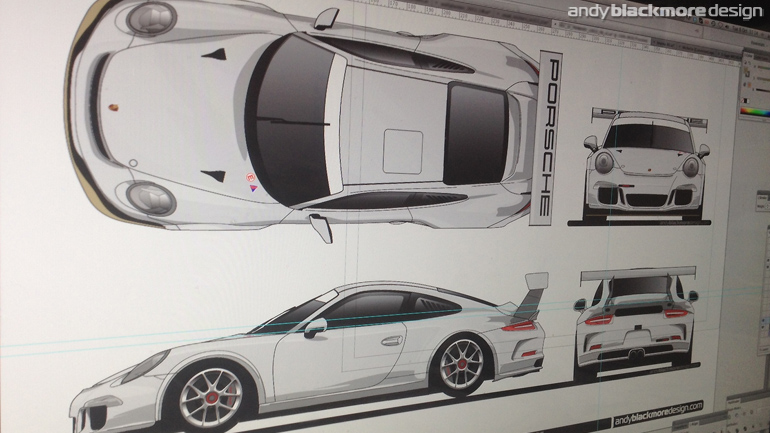 2014 is already taking shape for many teams with sponsorship and livery proposals underway. My first 2014 livery will be shown in a couple of weeks.
In preparation, I have built up an extensive selection of four view templates to kick start any livery projects which you commission. The majority of these templates have been created using OEM information and data.
Some of the templates for 2014 include:-
Audi R8 LMS Ultra and variants
Aston Martin Vantage GT3 (2 views)*
BMW Z4 GT3 and variants
Dallara DW12 Indycar (2 views)
Ferrari F458 GT-E
Ferrari F458 GT3 (2 views)
McLaren MP4-12C GT3
HPD ARX – all variants *
Lola Coupe B12 and variants
Oak Morgan P2 and variants*
Oreca FLM/ PC
Oreca 03 (2 views)
Porsche 991 GT America
Porsche 991 GT3 Cup
Porsche 991 GT-E  *
SRT Viper GT3*
Zytek SN11
*- partially complete, will be four view by end of November or as required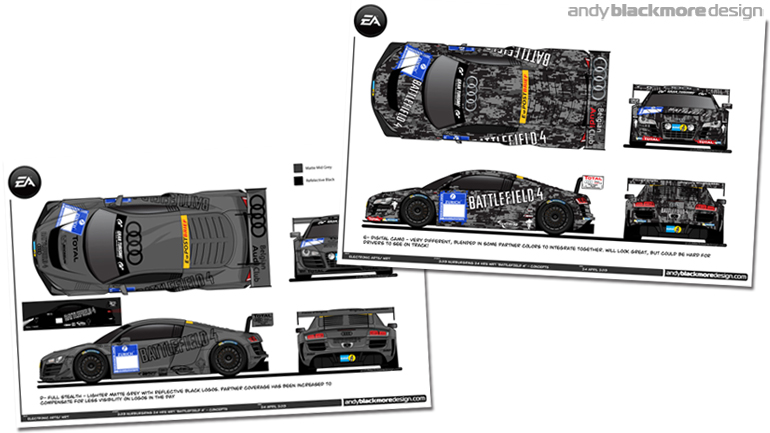 Most design projects use the following approach
Round 1 – Work with client on brief, needs, likes and dislikes. Produce a set of rough concepts, which variety which is then reviewed so determine direction(s) for subsequent designs
Round 2 – Work up a couple of concepts with sponsors, series branding, all four views and review with client and then develop
Round 3 – Work up final design(s) with full vector artwork and logos. Sign off and then artwork formatted ready to be passed onto Vinyl shop etc.
For sponsorship proposals, in the majority of cases, to keep costs down, I would normally produce a couple of proposals for a client. If a proposals is successful, I would then develop and enhance the designs. All artwork is delivered in vector format.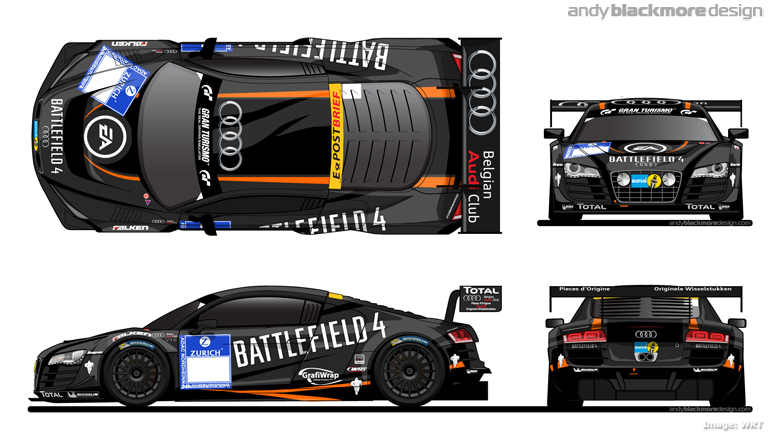 Please take a look around my site for an overview of my previous designs, the majority of which were designed in my spare time before Andy Blackmore Design became my full-time focus in 2013.
From race liveries to team identities, clothing to race transporters, hero cards to race transporters, we can develop all your creative design needs to ensure you and your partners convey a consistent message in 2014.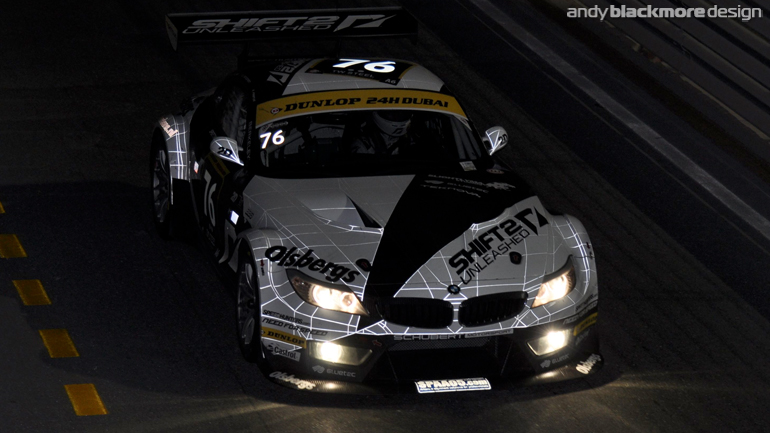 Please do not hesitate to contact me if I can assist with your plans. All the very best for 2014!