After Daytona, the run-up to Le Mans is very busy for me, not that I am complaining. Oh no!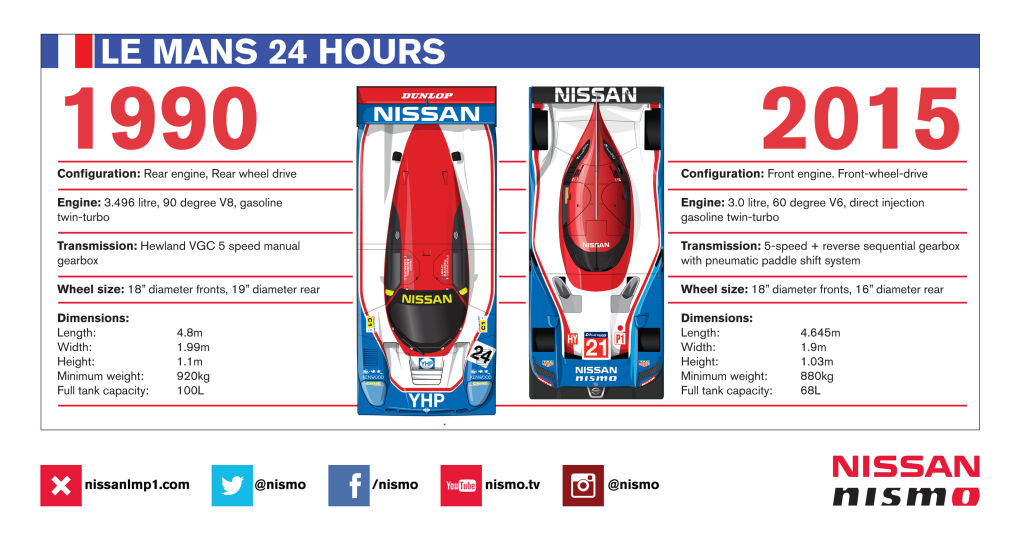 In addition to the NISMO Le Mans Spotter Guide and the livery design for the #21 Nissan GT-R LM NISMO prototype (which also features here in the above graphic), I also assist teams with various graphic assets.
Sticking with Nissan, I supply the NISMO motorsport organisation with various vehicle, and helmet illustrations which their PR guru, Paul Ryan then integrates into inforgraphics, press releases and press packs.
The lead image features Nissan Athlete LM P1 roster, with cars. Great fun drawing these helmets, many from low res or awkward angled images as these Le Mans spec helmets had only been used on test day, or were still being painted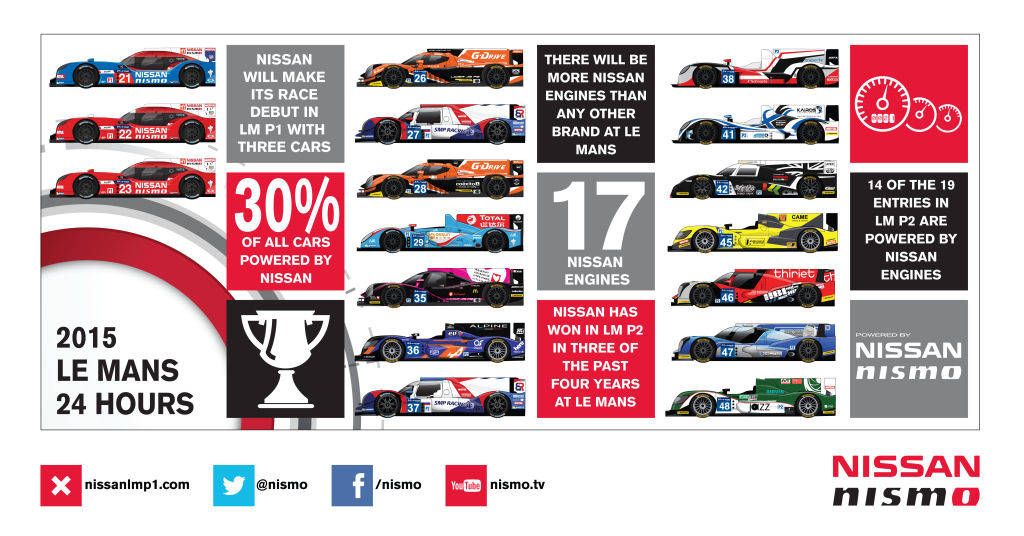 Nissan powered cars of Le Mans.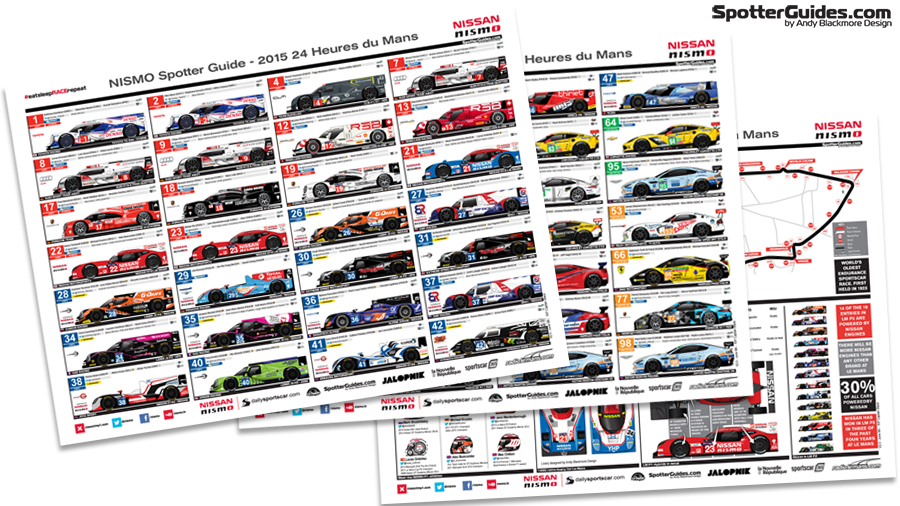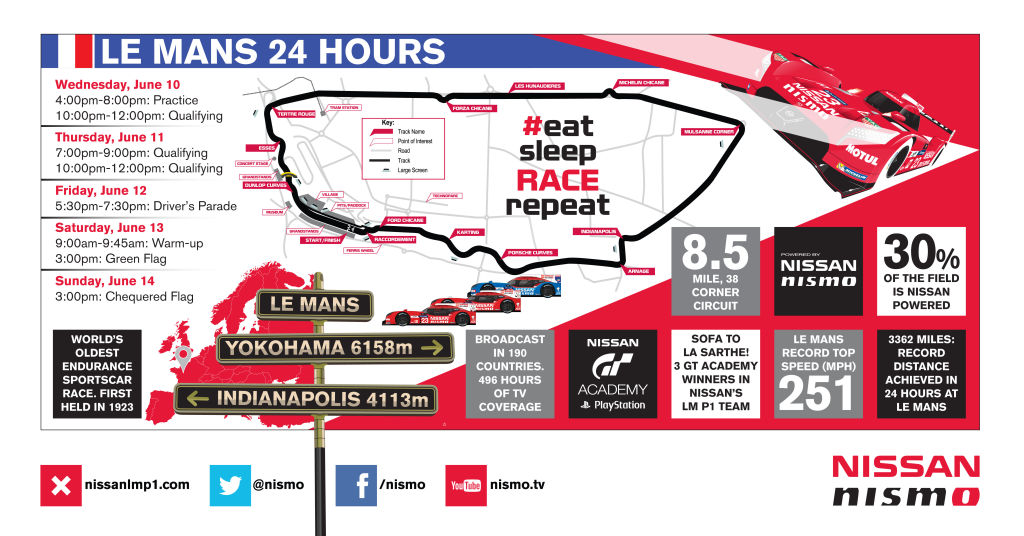 I supplied the race track (designed with Dan Bathie) from my Le Mans Spotter Guide for this infographic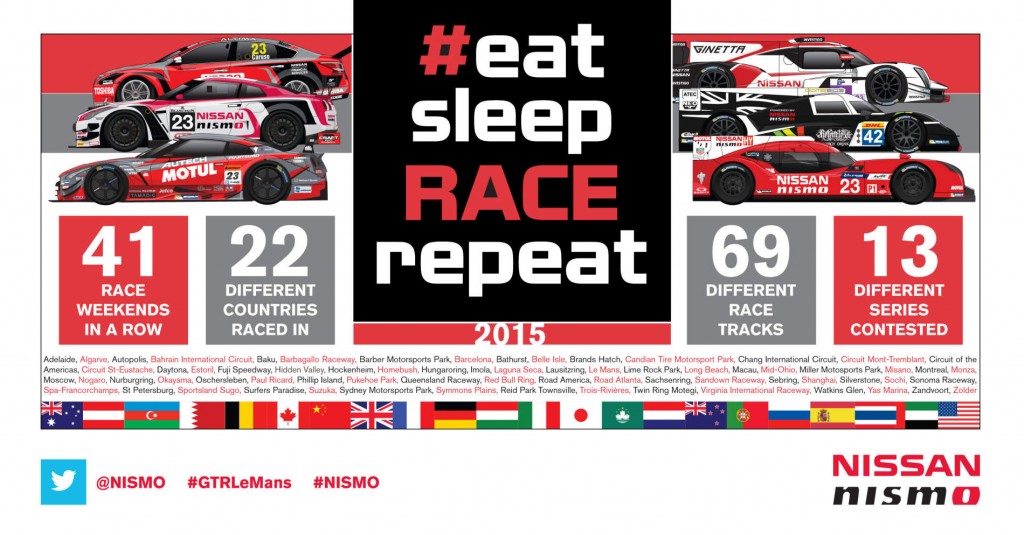 Prior to test day, Nissan's now annual #eatsleepRACErepeat social campaign started showcasing many of the works 2015 Nissan racecars.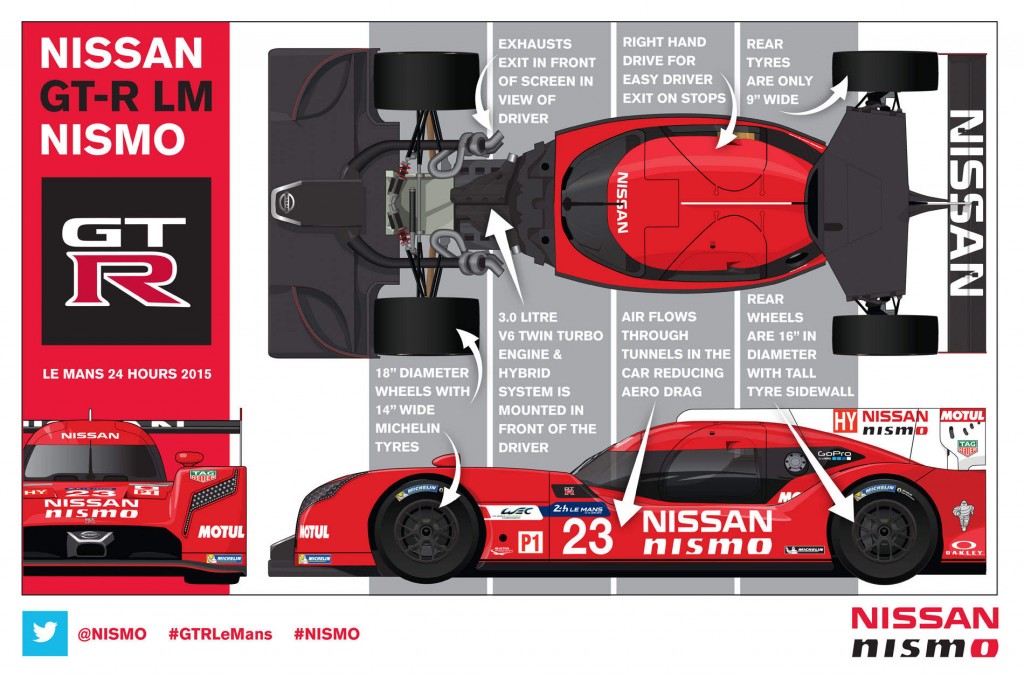 All these and older art can be viewed on the Infographic section of NISMO's new dedicated Le Mans site, nissanlmp1.com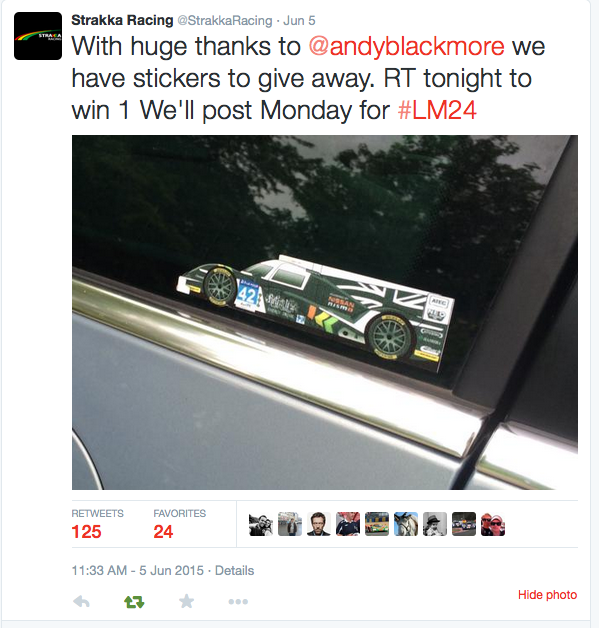 Strakka Racing are a great team to work with and had a last minute request to use my side illustration from the Spotter Guides for a future infographic and sticker to give away to fans.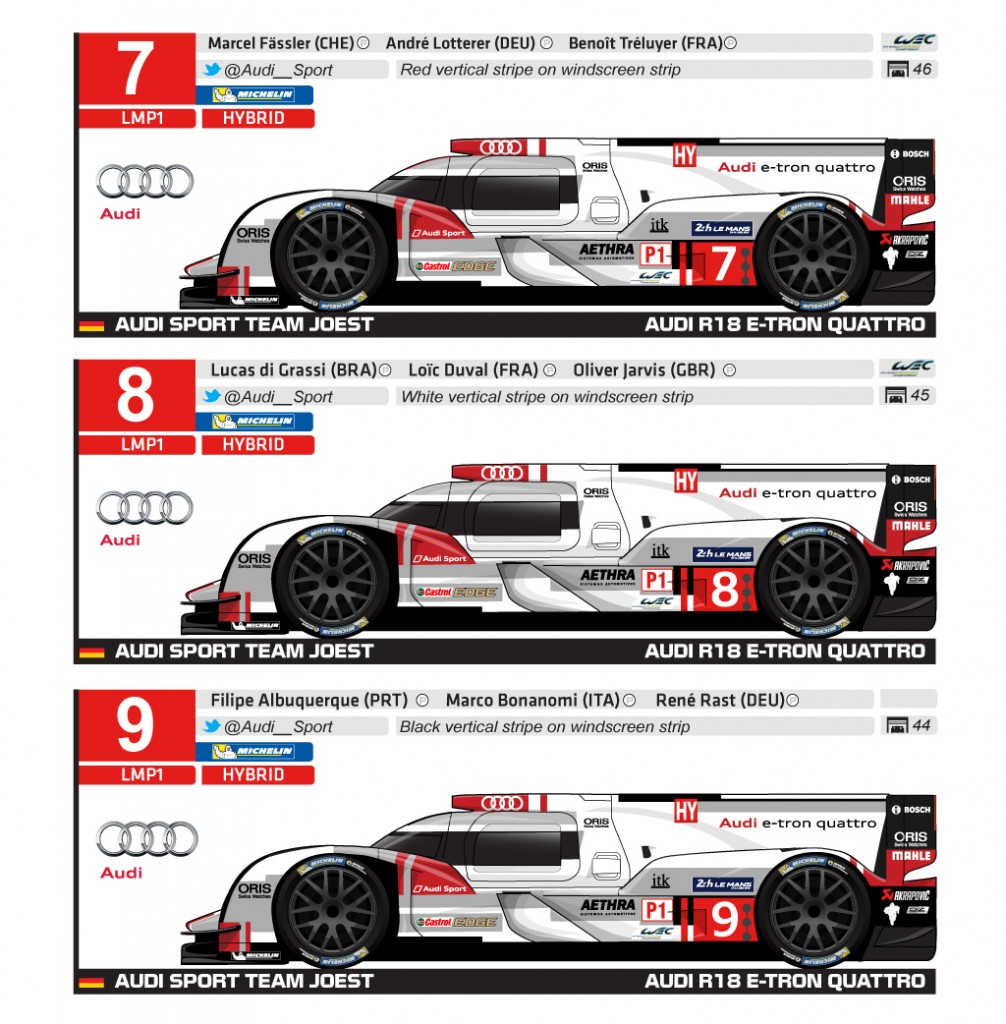 Foutitude.com is the premier Audi Fan and information site and always my first port of call when researching anything for the four rings. They have been long term supporters of the Spotter Guide series and partnered previously on a DTM guide.
For this year, I supplied Audi side views for their Le Mans coverage.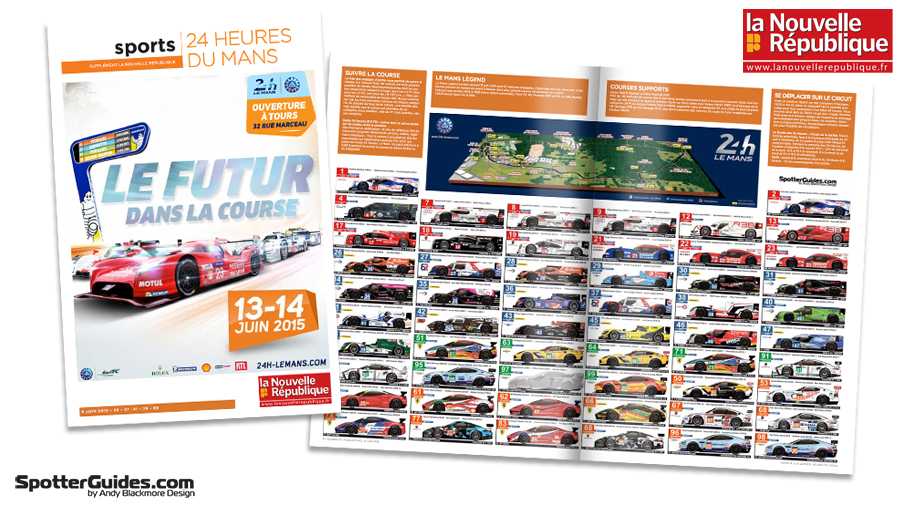 French newspaper, l'Nouvelle Repubique used a cut down version of the Spotter Guide in their Le Mans Supplement.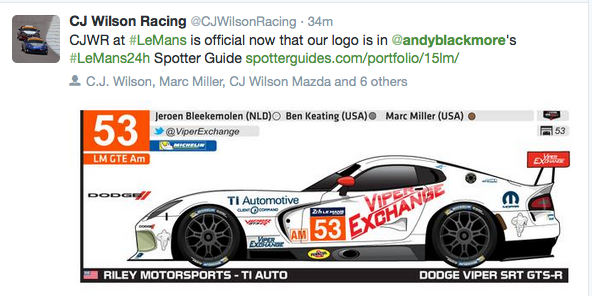 Finally, client CJWilson Racing is keeping a close eye on Le Mans this weekend with regular driver Marc Miller driving the #58 Riley Motorsports Dodge Viper SRT GTS-R.
They used this image which includes a very(!) small CJWilson logo above the side window.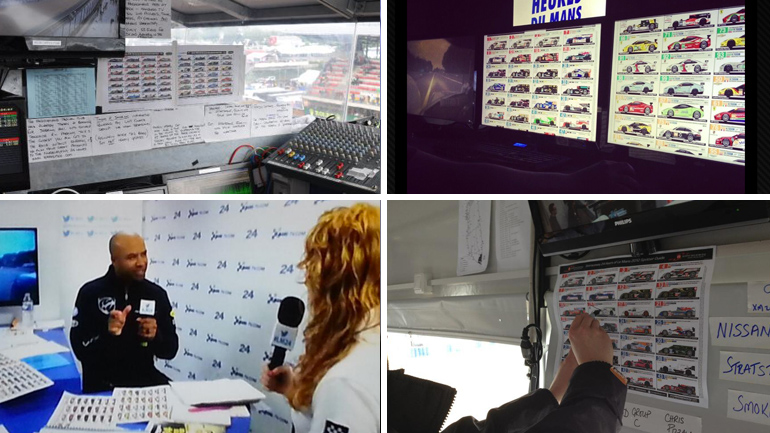 The Spotter Guides themselves, aren't just for fans. They are used by most (all in 2014) commentator teams including Eurosport, Fox Sports Racing and long term partners and the voice of Sportscars,  RadioLeMans.com as well as corner workers….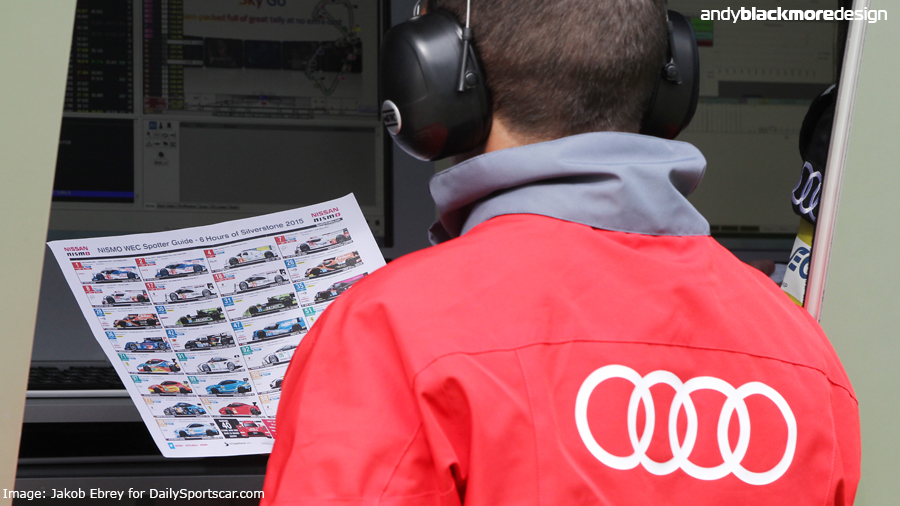 ….and teams along the pit lane.
(This post will be updated throughout the week)