Happy New Year!
With IMSA's ROAR test just days away, ahead of the Rolex 24Hours, a couple of liveries are starting to surface on social media.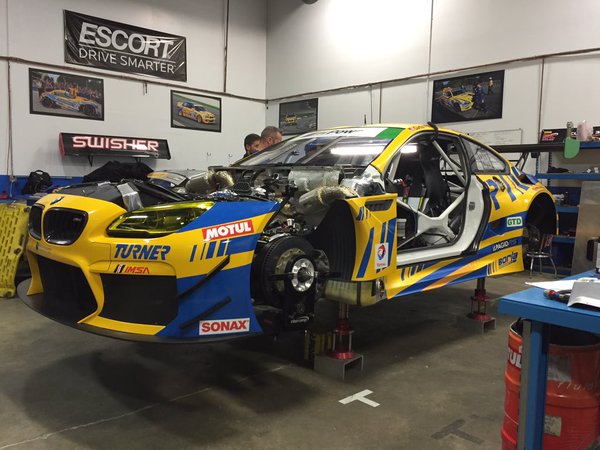 Turner Motorsport have a 2 car entry in the newly named WeatherTech SportsCar Championship with the all new BMW M6 GT3. More details on the livery later, but this is a development of the successful Z4 GT3 livery. Look closely and you might spot some differences between the 96 and 97 cars.
Turner are very pro-active on Social media, so you can catch up on their progress on Twitter.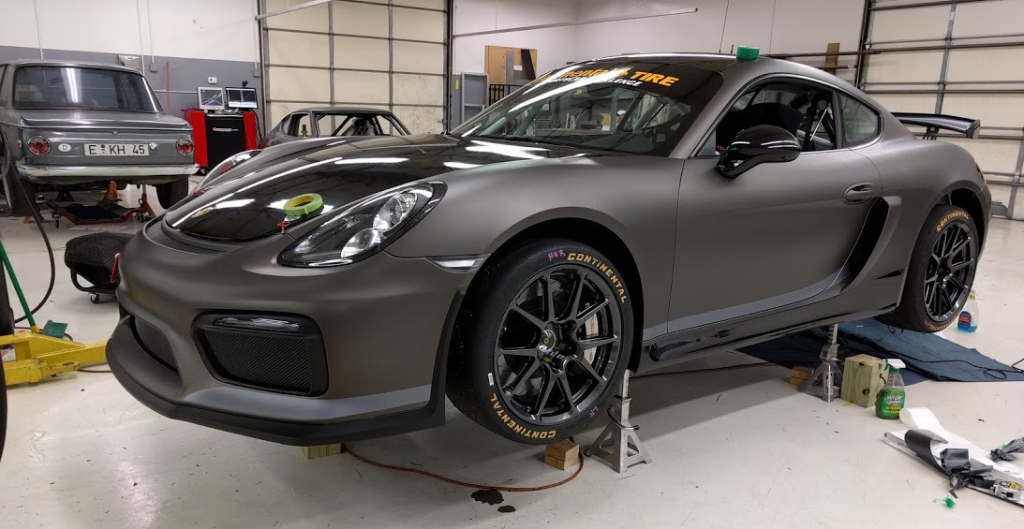 Meanwhile the first Porsche Cayman GT4 Chassis for CJ Wilson is currently being wrapped. Since the launch image, the design has been developed and all will be revealed at the ROAR test.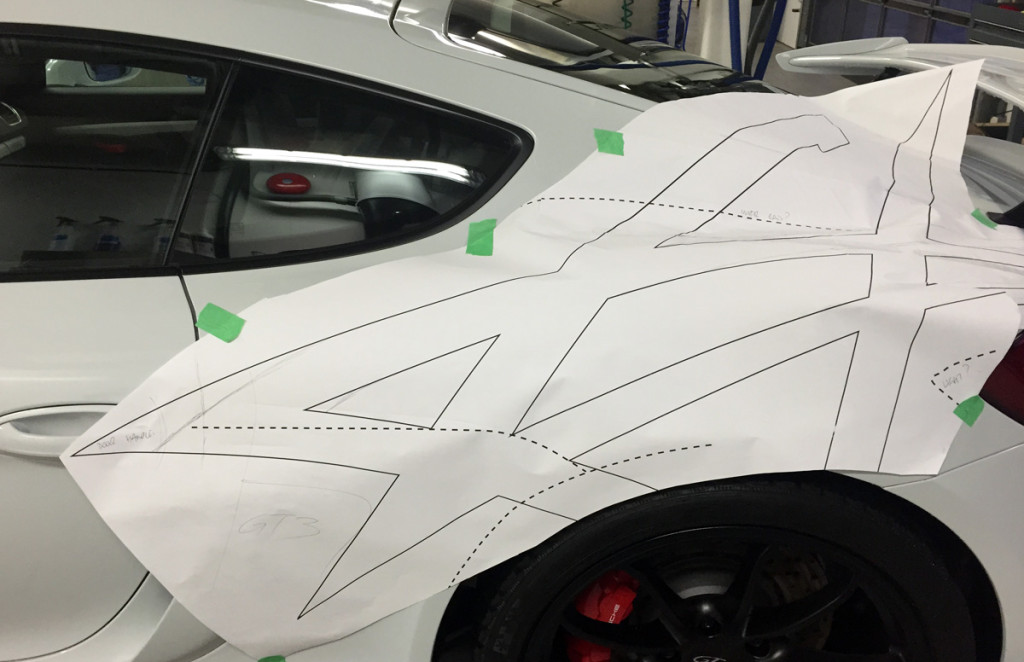 I was fortunate to play with a Cayman GT4 at local dealer (Porsche Centre Langley) where I mocked up the CJWilson 'signature' star on the rear fender. This enabled me to tweak the 2D graphic to work with the complicated 3D form of the Cayman fenders. This attention to detail will help the designs stand out from the pack.
CJ Wilson Racing's Twitter feed will also show progress as the car is wrapped and then takes to the track.
Elsewhere in the paddock, my two Compass360Racing Audi S3 designs will also reappear as well as the main Bimmerworld Racing BMW 3 series.
More to come, but in the meantime, back to the 2016 IMSA Spotter Guide. Only 95 cars to draw up……