Thanks to a huge effort by the Bimmerworld crew, the all new BMW F30 generation 3 series took to the track this past weekend. This extra entry marks the start of a new era for Bimmerworld and as indicated in our earlier post an all-new identity!
The F30 has been built in-house by Bimmerworld Racing over the past year, while at the same time having to focus on their regular Continental Tires Sports Car Challenge. The 2012 ST Team Champion will use a number of the remaining races as a public test session in preparation for 2014.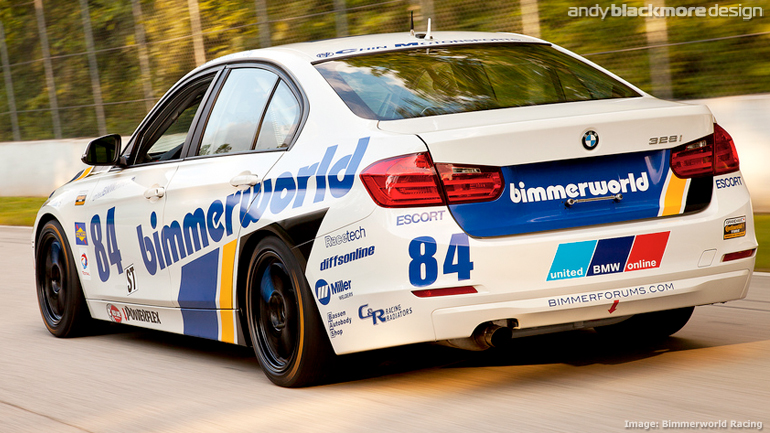 As you can see, the design retains the Bimmerworld coloration, but now uses White as a base, similar to their new website and recognizable as a BMW Motorsport base color. Striping is also influenced by BMW Motorsport, but with some subtle differences. The livery has been designed so a different color and branded livery will still be identifiable as Bimmerworld. More on that in 2014.