Long standing client Nissan and their motorsport brand NISMO with Paul Ryan Media commissioned me to produce a new set of car illustrations for their Infographics which formed part of their 2016 racing announcement.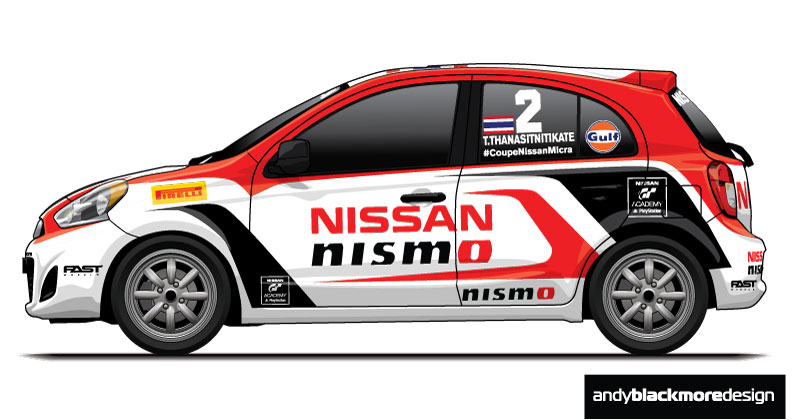 Most of these cars are updates of existing to-scale vector illustrations, creating an efficient cost effective workflow. The Nissan GT-R GT3 also received a small update showing the revised bodywork, while the P2 (Oreca) and P3 (Ligier) are derived from my livery and Spotter Guide illustrations with additional detail added.
The Nissan Micra was drawn from scratch from photo reference and a tape measure (no accurate scale drawings to hand in the time scale). The Micra is part of a one-make series in Canada.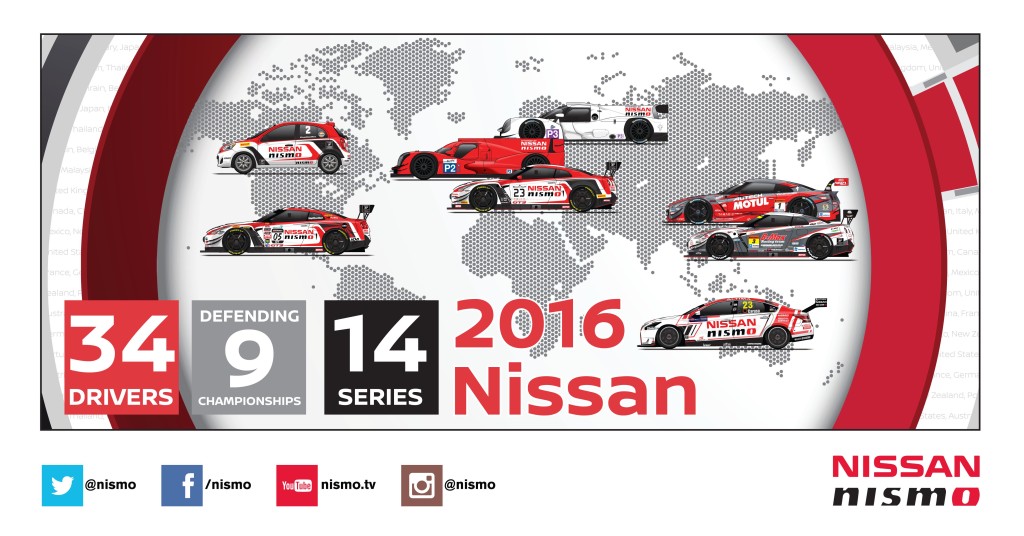 Full details on Nissan's 2016 programmes HERE
Thanks to Nissan NISMO and Paul Ryan Media for the opportunity.