CJ Wilson Racing will add a second entry to the IMSA Continental Tire SportsCar Challenge for selected races this year starting with this weekend's Sebring.
Regular ABD Client, Tyler McQuarrie will pilot the car with IMSA debut ant and successful historic racer, Till Bechtolsheimer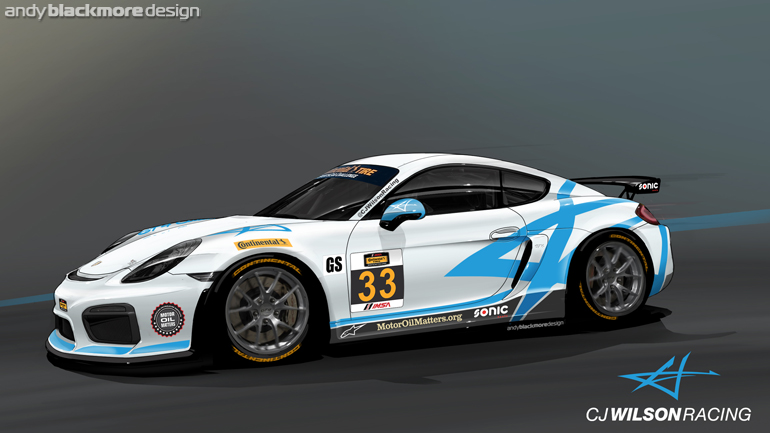 Using the original pre-launch livery, the White Cayman shares the same basic design as the ONE sponsored sister car.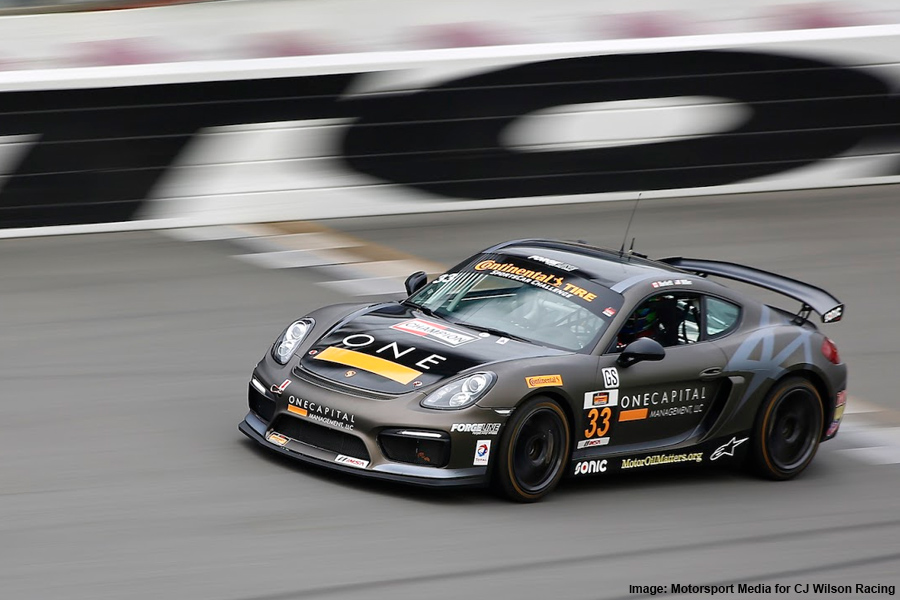 The livery has been designed so that it is interchangeable with different sponsors and colorways.
In all instances the CJW star graphic and accent stripes will remain regardless.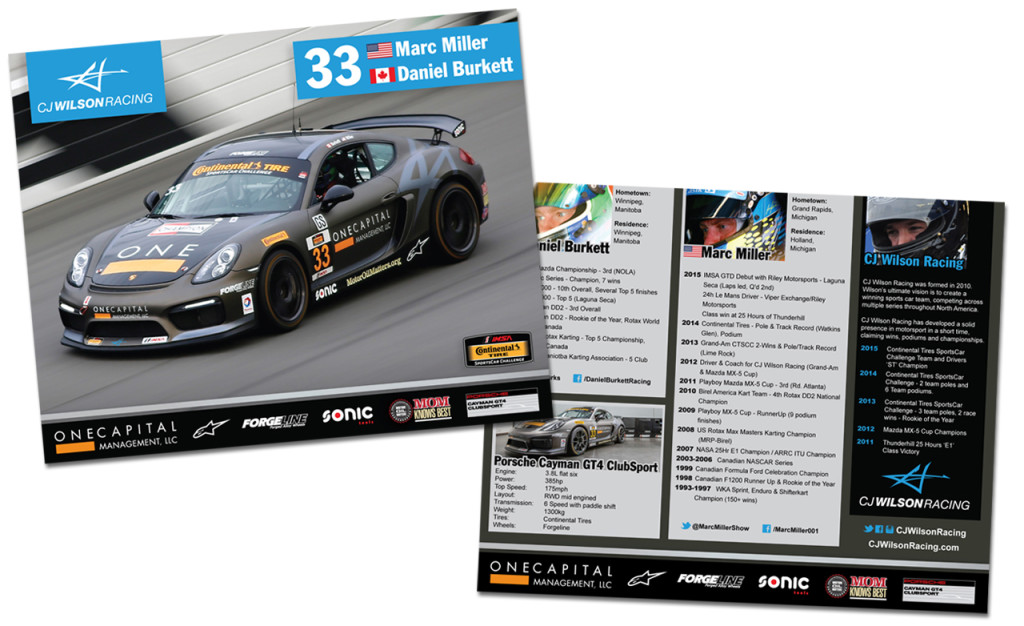 With the short timeline, I had to design a Hero card to match my previous design for the darker #33 car and photoshop various logos in and out.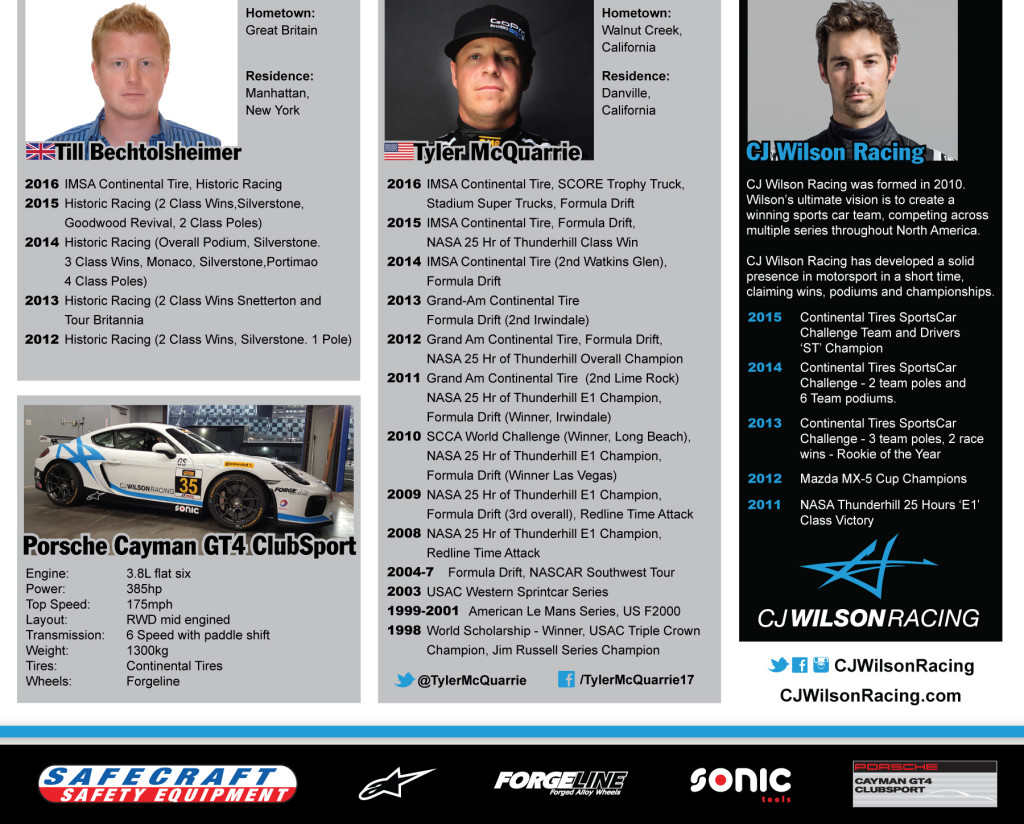 This shows the rear while the front is shown as lead image. No helmet images were available for Till, so we used portraits for this card.
A full folio write up will be on the site next week.