Earlier this year, GM commissioned me via agency, Commonwealth McCann, to produce detailed illustrations of each generation of the Corvette Grand Sport series. The print will be released at a future date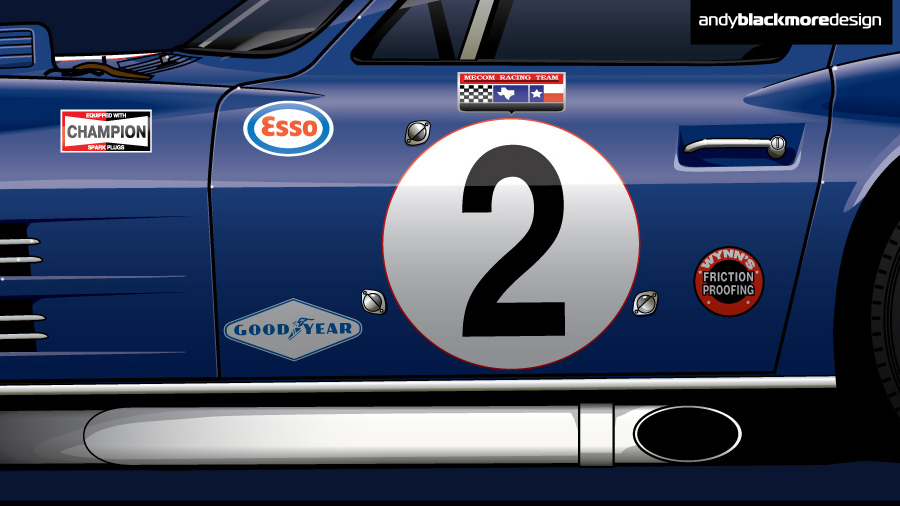 In the meantime, the American Chevrolet website has composited the illustrations together into a wallpaper which you can download here on the Chevrolet website.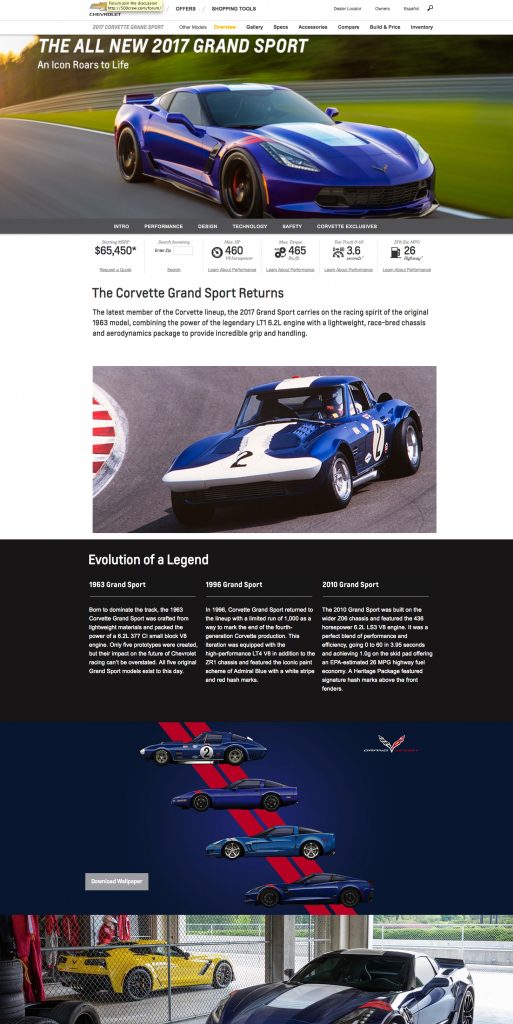 Some reference was provided, but I had to search for all the small details you see here including the branding and correct logos on the C2 race car.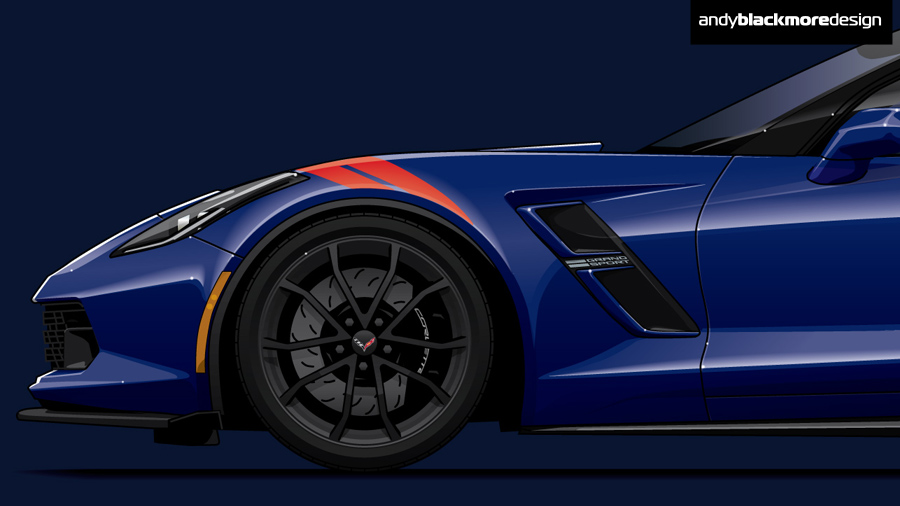 Each of the cars are 100% vector have extra detail right down the score marks on the rotors. Quite time consuming, but very enjoyable to create and cool to be able to have time to put this much detail into an illustration. The print should look great.
This is just the first piece of art for Chevrolet and Corvette, more soon!
I will also advise when these prints become available.

You can view more of my high detail vehicle illustration work on the dedicated page in my folio section.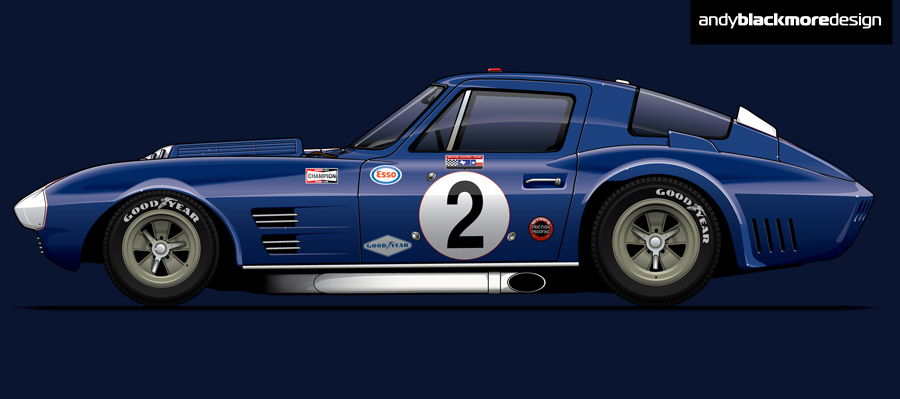 Additional thanks to Corvette owner, Nigel Scott Dobbie for his help.