I have been fortunate to have worked with Falken Tires on a few small projects in recent years. This year I was able to assist on logo placement for the Porsche 911 RSR in the Tudor United SportsCar Championship and my artwork was also used prior to the full car launch at Sebring. I have also designed a number of stickers in recent years for the company. The latest set, for Falken's Formula Drift program is shown above.
These three illustrations are in full vector (so scalebale) and are in more detail than a Spotter Guide illustration. Using a combination of manufacture elevation artwork, photograph and a Library of logos, these are produced much the same was a Spotter Guide illustration….just with more detail.  This is a great way to ensure your brand in the hands of race fans – your audience – at the track and remember your brand when ever they see the sticker after an event, be it on a Laptop cover, Bedroom wall or door, tool box or their road car.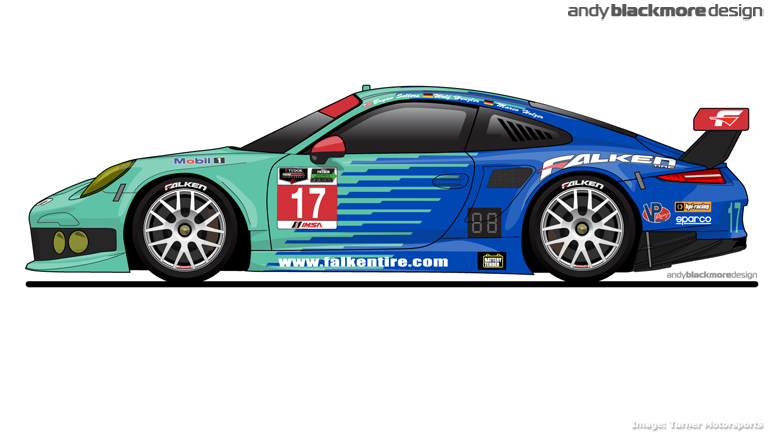 Drop me a line if you are interested. With my Spotter Guide series, I already have a large library of chassis and liveries drawn up.
You can obtain these stickers from the Falken Tire stands at Formula Drift this year.