I originally trained as a car designer and in later years designed, bodykits and styling modifications for various racecars and show-cars such as the Mustang RTR-X and the Need for Speed Edition Mustang GT500 SuperSnake.
I seem to have a connection with the Mustang as my latest little project, in association with Road and Track Magazine was a Ford Mustang GTE race car concept.
The new shape Mustang has lost some of the aggression of previous generations and has ended up a more generic machine, possibly due to its Global release, so this concept (and its just that) is more menacing and based loosely off the GT350 which is currently testing at the Nurburgring with Camouflage.
We don't know if there will be a GTE (GT-LM in IMSA speak) or GT3 (again, GTD in IMSA) of the new Mustang. We know that a project, along with a rumoured P2 campaign is back on the table in Detroit. Its important for Ford to be part of Le Mans and potentially the WEC and TUDOR series, where Chevrolet and Dodge are racing. Alex Nunez of Road and Track puts the case forward. Make sure you check it out.
You can download a larger version of the illustration HERE. Please do not modify or crop out the logos. Thanks
UPDATE – November 2014
It now appears if Ford do run in Endurance Racing it will be with a Prototype or a new Ford GT replacement. Still was a fun concept to draw up.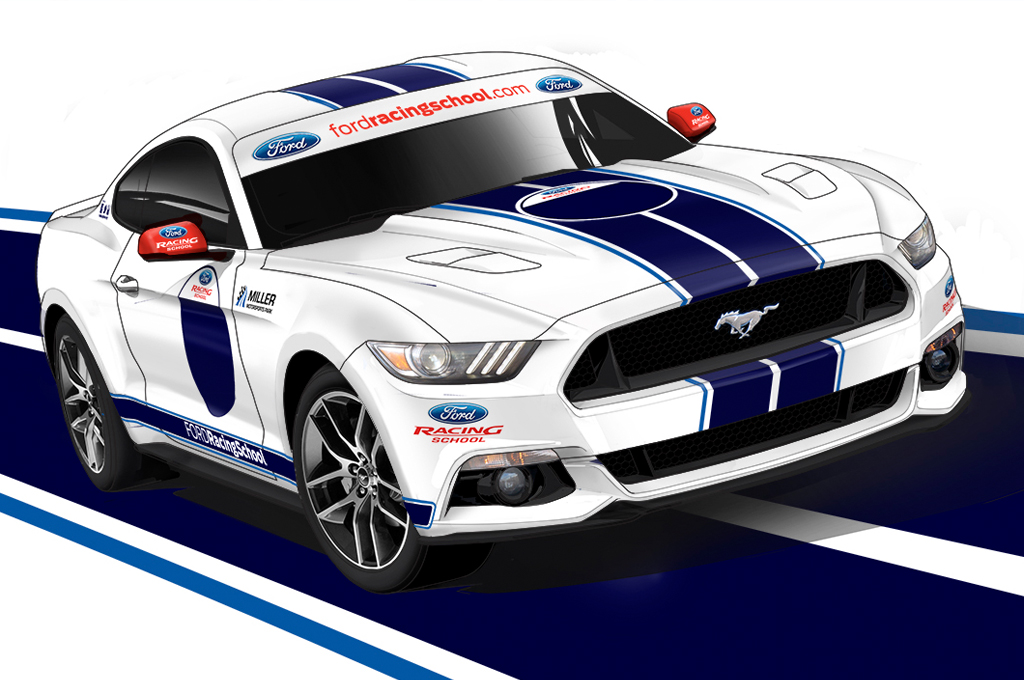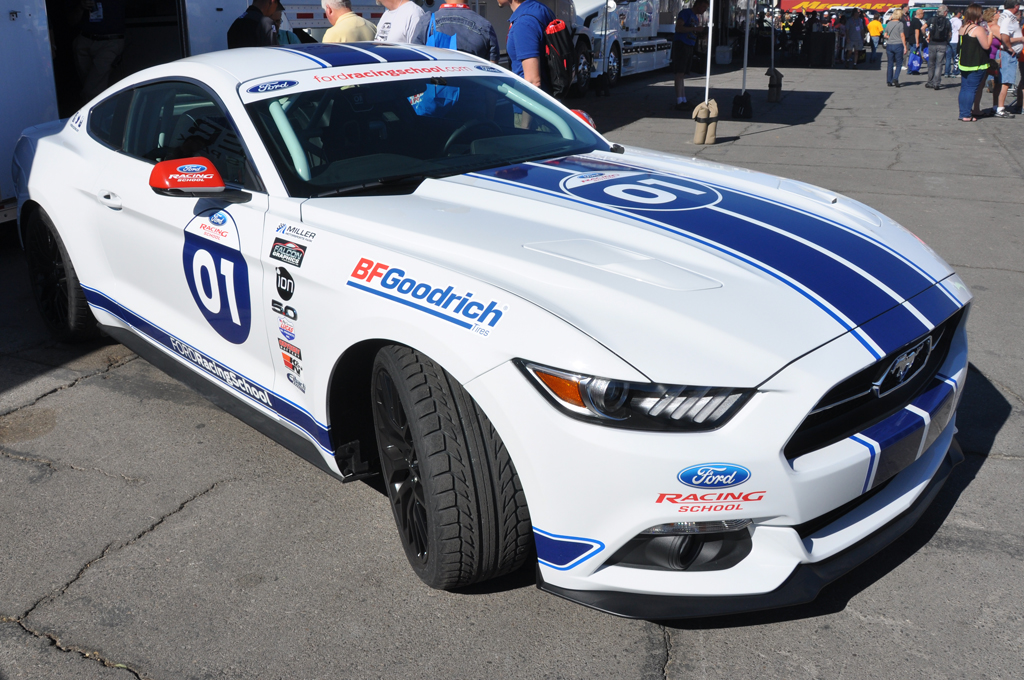 The original image ultimately led to a cool commission to design Ford Racing School's new livery on their 2015 Mustang and their revised Ford Mustang Boss 302, now called 302-FRS