The start of the 2017 North American Racing season gets underway this weekend with the opening round of the IMSA WeatherTech SportsCar Championship and IMSA Continental Tires SportsCar Challenge at Daytona International Raceway and I have been busy preparing for it for months!
Livery Design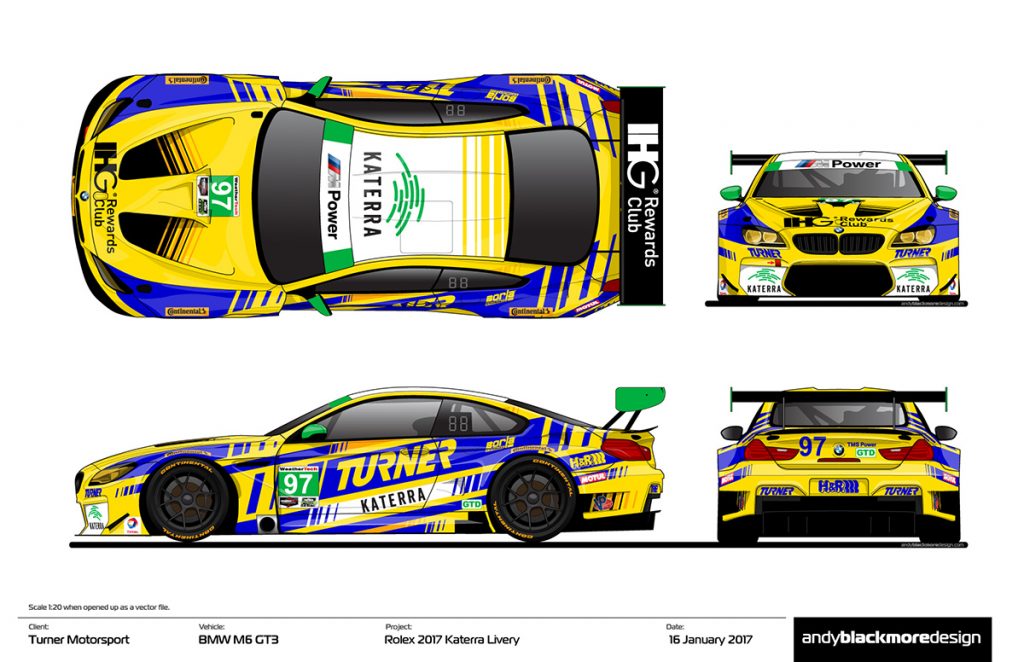 While there are a couple I can't talk about, I have a number of race liveries I can showcase.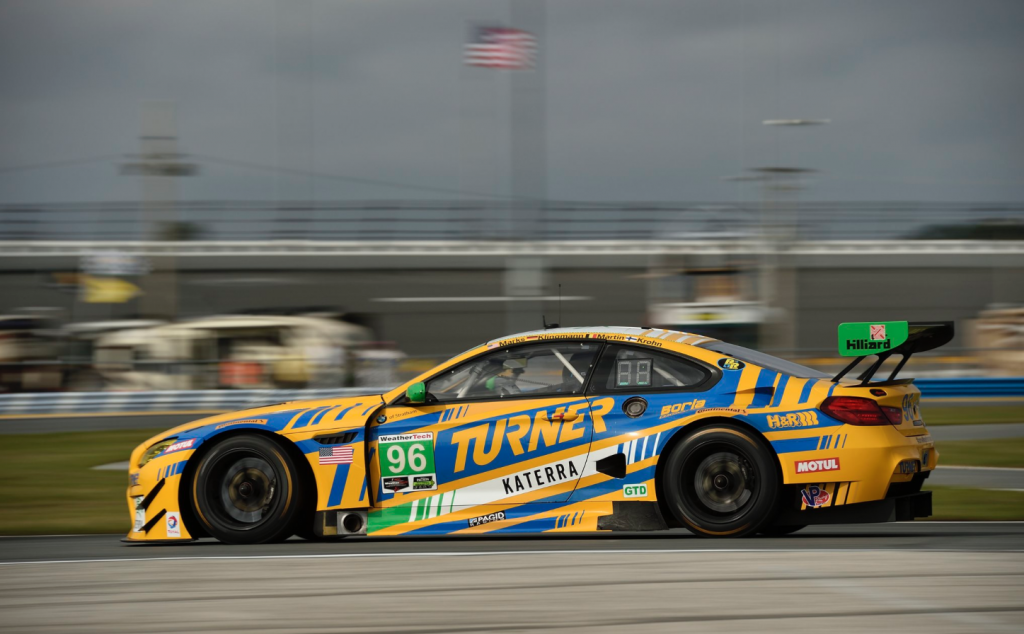 In the WeatherTech championship, my client Turner Motorsports returns with their BMW M6 GT3 in the GTD Class with a slightly updated livery in support of new sponsor Kettera.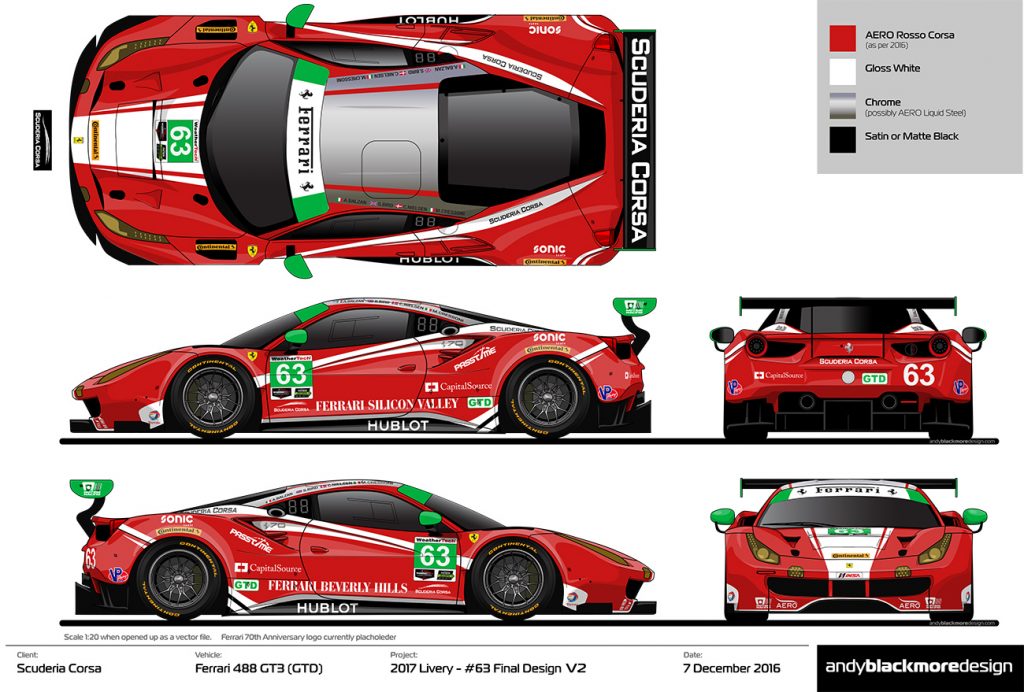 During 2016, I also gained a new client with Scuderia Corsa and have worked with them on various sponsorship and livery updates during the championship winning 2016.

For 2017, I was able to develop their livery and clean a few things up.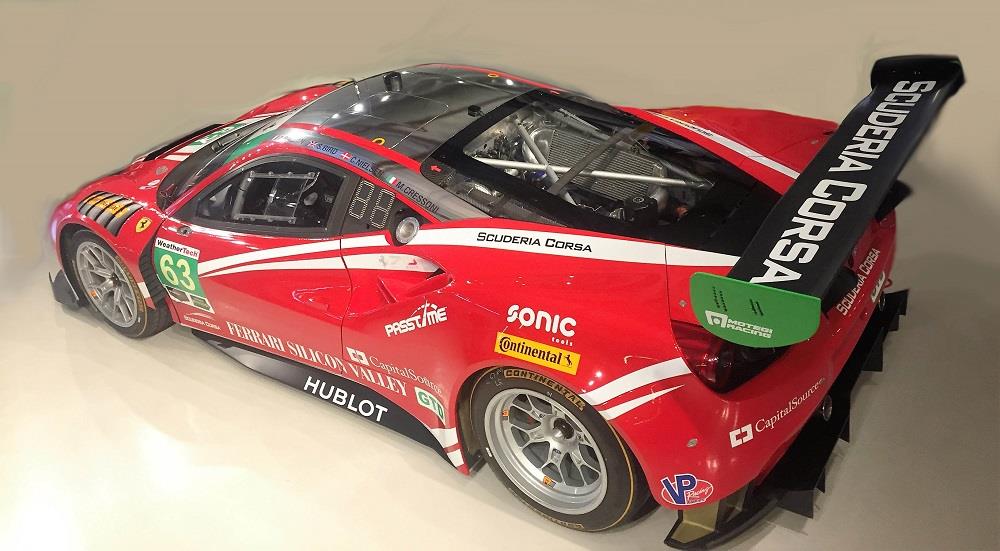 Influenced by the team logo, A common them across the car are  tapering arcs and sweeps which conveys an essence of speed.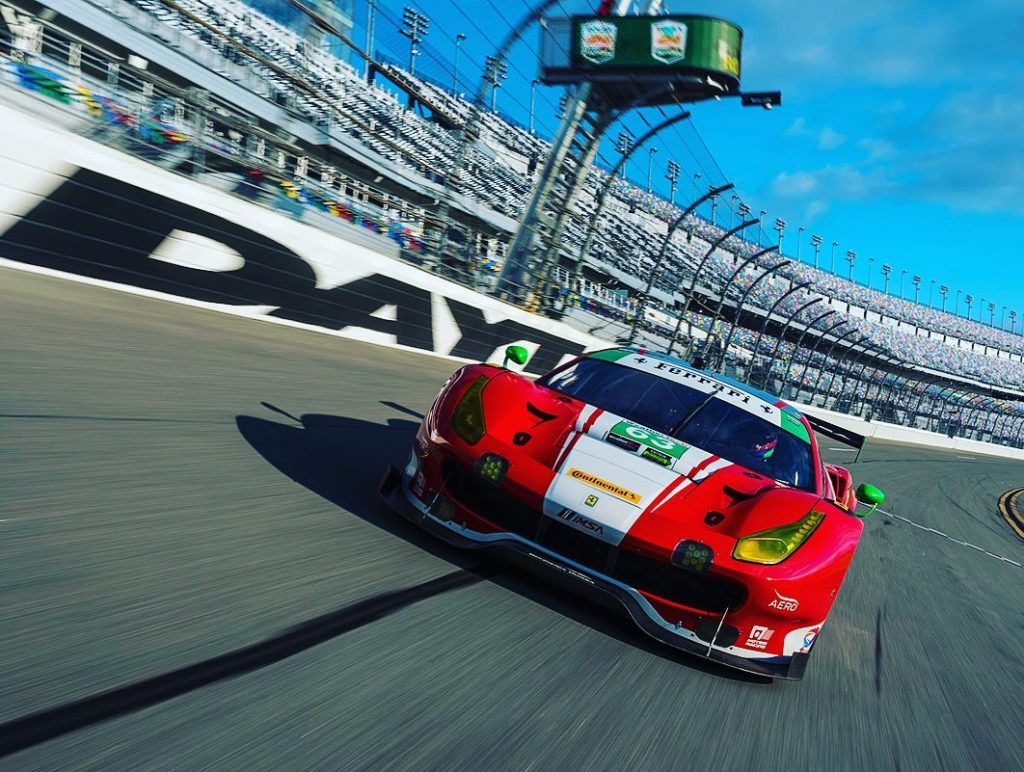 At the front, we have a cleaner look with a thicker white band which can now be used for sponsorship. The white runs down into the bumper, around the side and then kicks up on the side (by the TOTAL) logo and now follows the body lines closely. The side rocker area and roof have also been updated.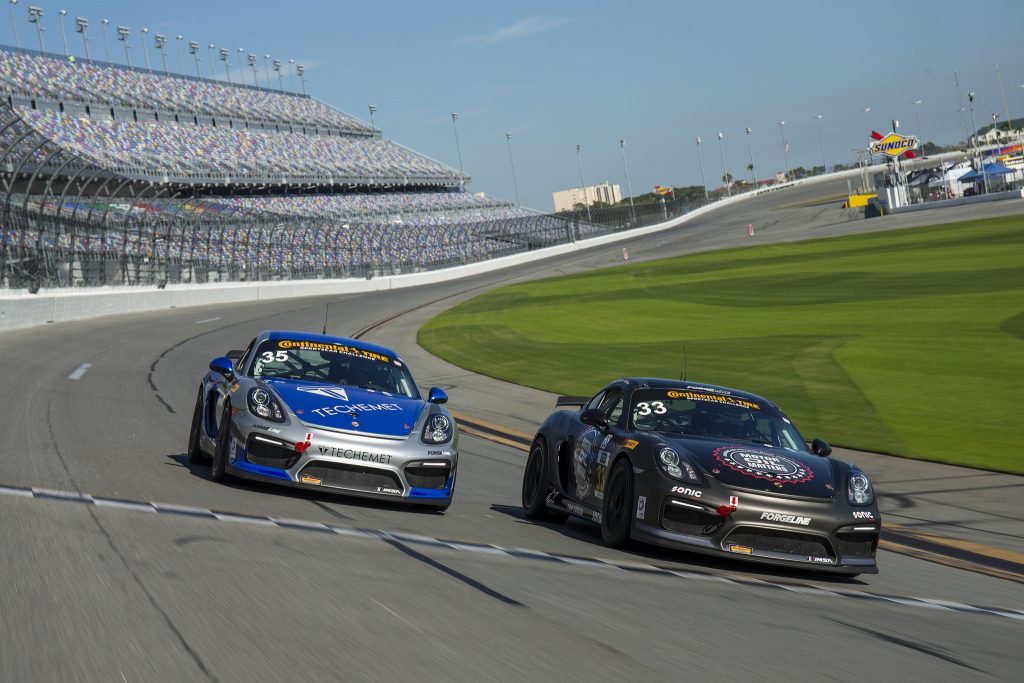 In the supporting Continental SportsCar Challenge, CJ Wilson Racing will be running two cars in the leading 'GS' class.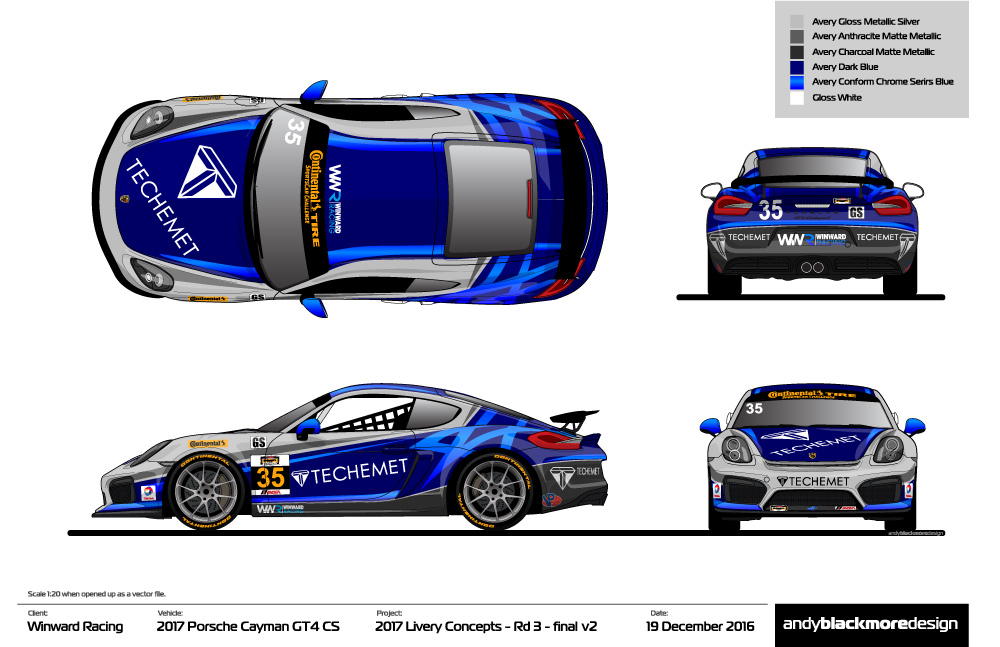 The number 33 'Darth Cayman' returns and is joined by the #35 car for the full season in 2017 and now sports a new Techemet livery.
WindWard Racing initially commissioned me to create this and ironically, they then partnered with CJ WIlson, my existing client! Damien Faulkner originally won the European Porsche Supercup over 10 years ago in another one of my liveries, so its great to have a good friend driving around in one of my designs., hopefully for the title. No pressure Damo…
I designed the 'base' CJWR livery this time last year and one of its aims was for CJ Wilson's stylized signature and lower rocker section to remain consistent across all entries. One year and about six liveries later, it has been a huge success and created a signature look for the team despite having many sponsors and brands. Look for more of these in the coming months.
On this entry, we picked out the accents and the signature in a semi-chrome Blue. The light over the rear fender looks awesome on this material.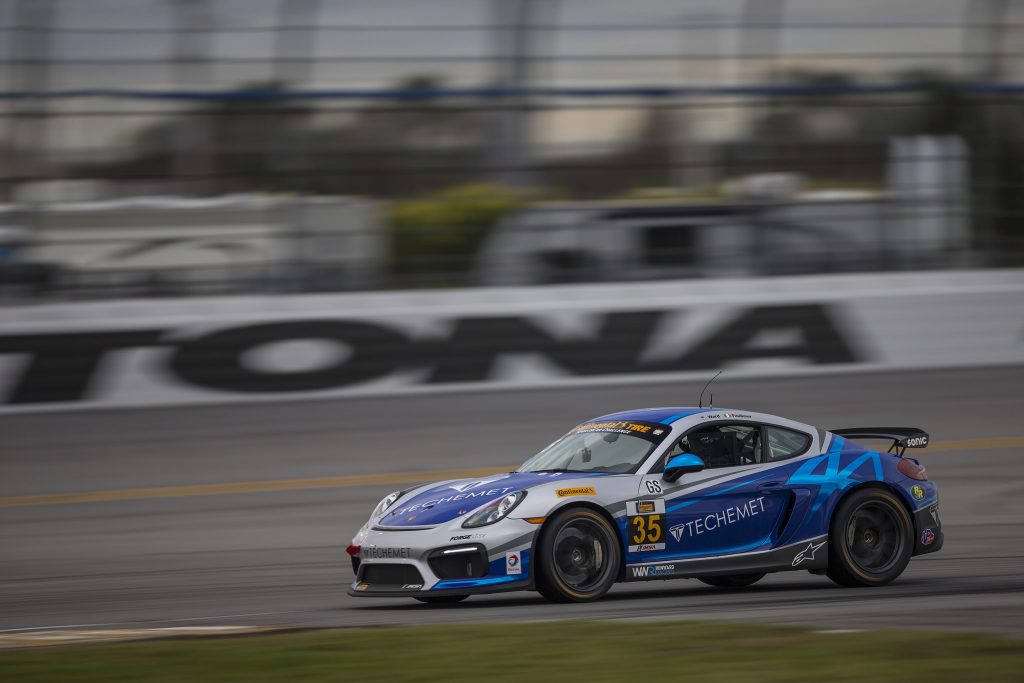 Also in the main 'GS' class, I designed a livery for new team, VOLT Racing and their McLaren 570S GT4.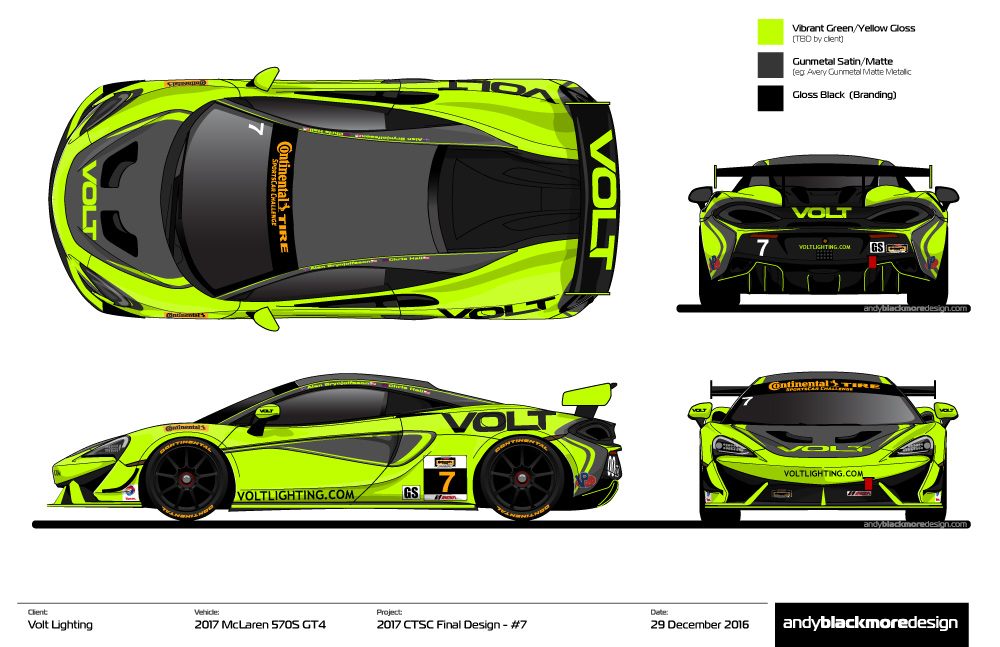 The team wanted a clean livery which used the car form for accents but stood out like no other.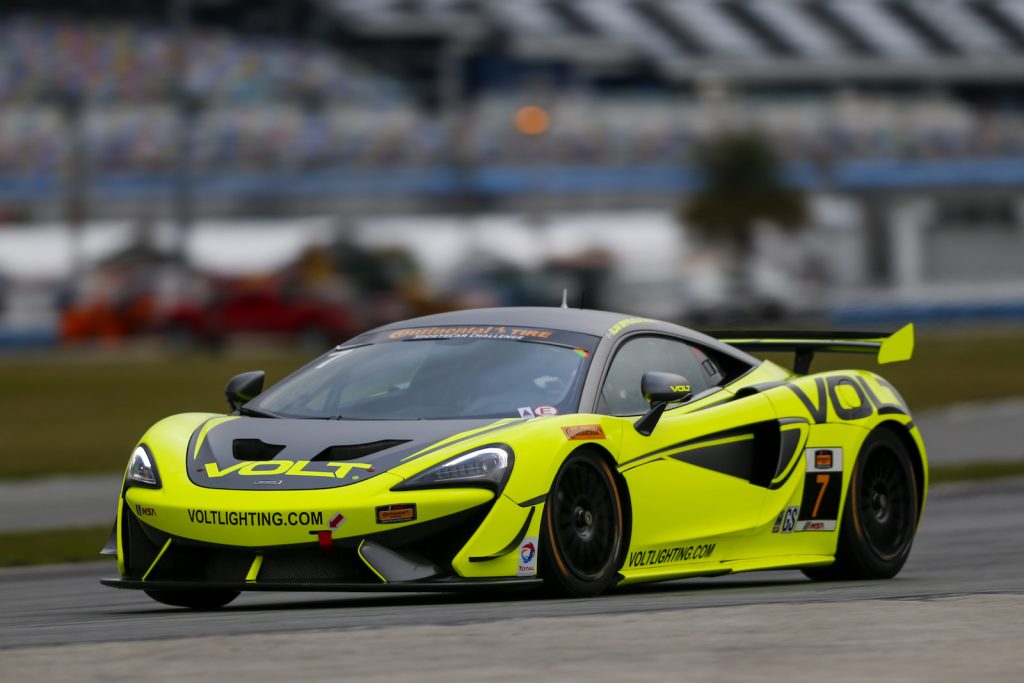 As their corporate colors are yellow and graphite, we decided to push it further, so you'll be able to see if from miles away when it rains!  Combining  a dark hue with the yellow provides even more contrast.
The McLaren is a great looking car, but the side air intake does compromise branding, so we turned that to a positive and used the body lines for color breaks.
Official IMSA Spotter Guides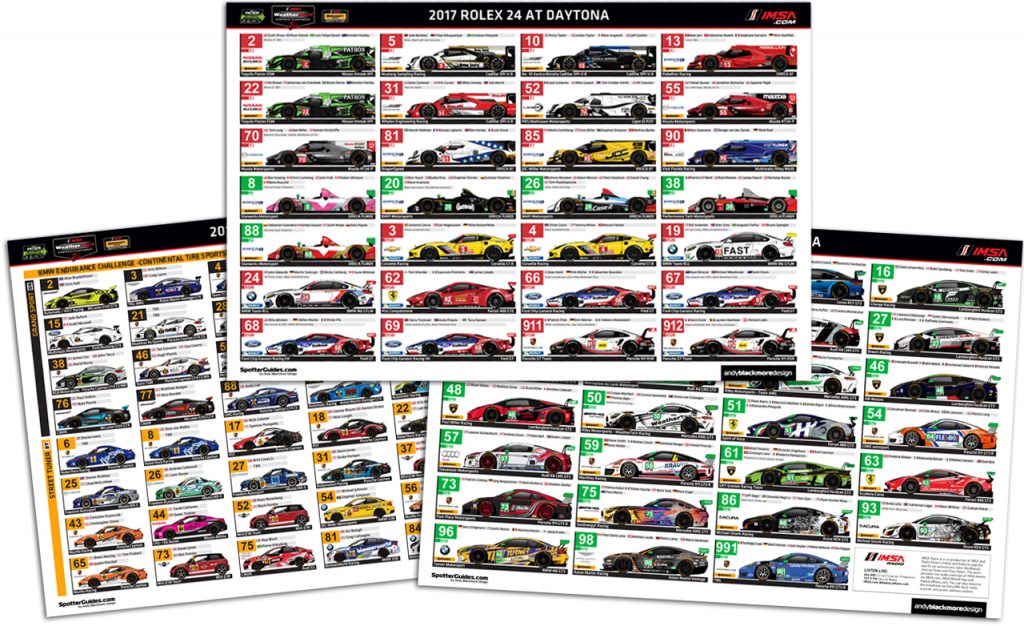 I have also partnered with IMSA for the 11th year on the official IMSA Spotter Guide. A printed version will be available at the circuit, while an online version is now available to download.
This is a huge project, made bigger with the new DPI regulations for 2017 and a other new chassis.  Emails and communications from IMSA and myself start going out to teams in early December and I start illustrating from there. Over 90 cars drawn up, only a handful with the same liveries as last year.  Thankfully, I receive awesome support from the teams and sponsors who realize, its a good marketing tool for them as it reaches tens of thousands. I also work with IMSA to produce a printed online guide with the same illustrations.
The online guide is available at my sister site. SpotterGuides.com and will be updated during the week and prior to every race.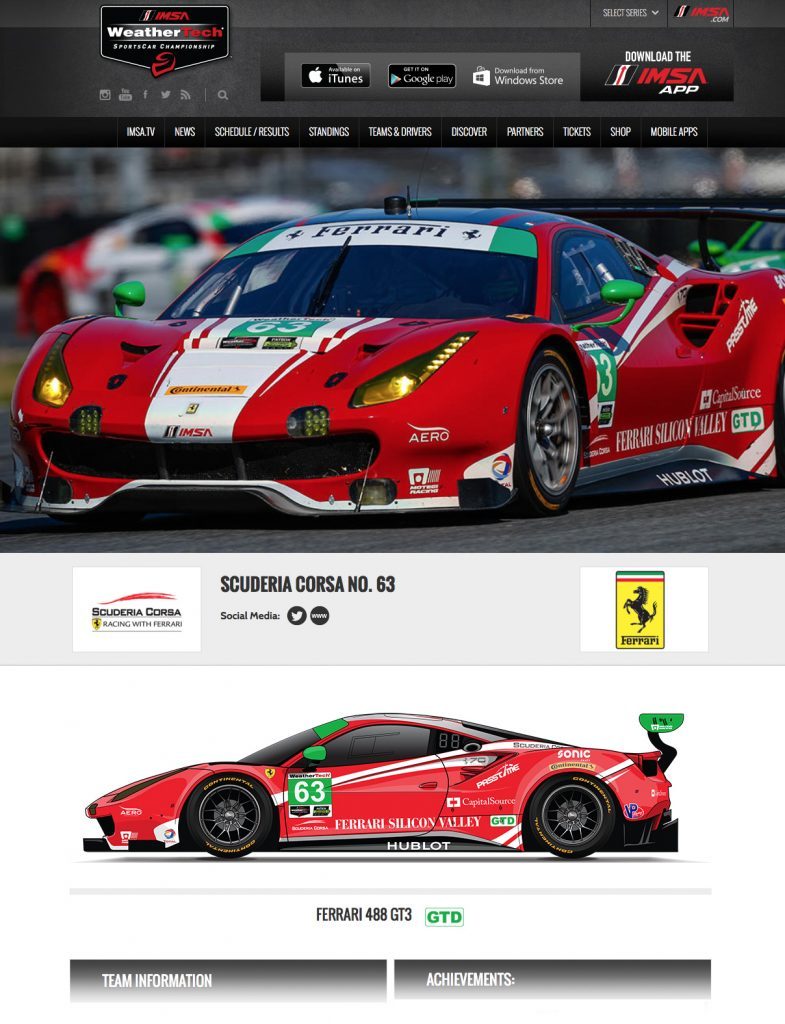 Car illustrations are used used extensively on the website (above) and the IMSA app.
Additional Supporting Artwork
I have also supported a number of IMSA teams this year including C360R, Risi Competizione, Mazda North America, and their Motorsport arm, Mazdaspeed.
I was also commissioned to produced Hero Cards for CJ Wilson Racing, which will be available in the paddock.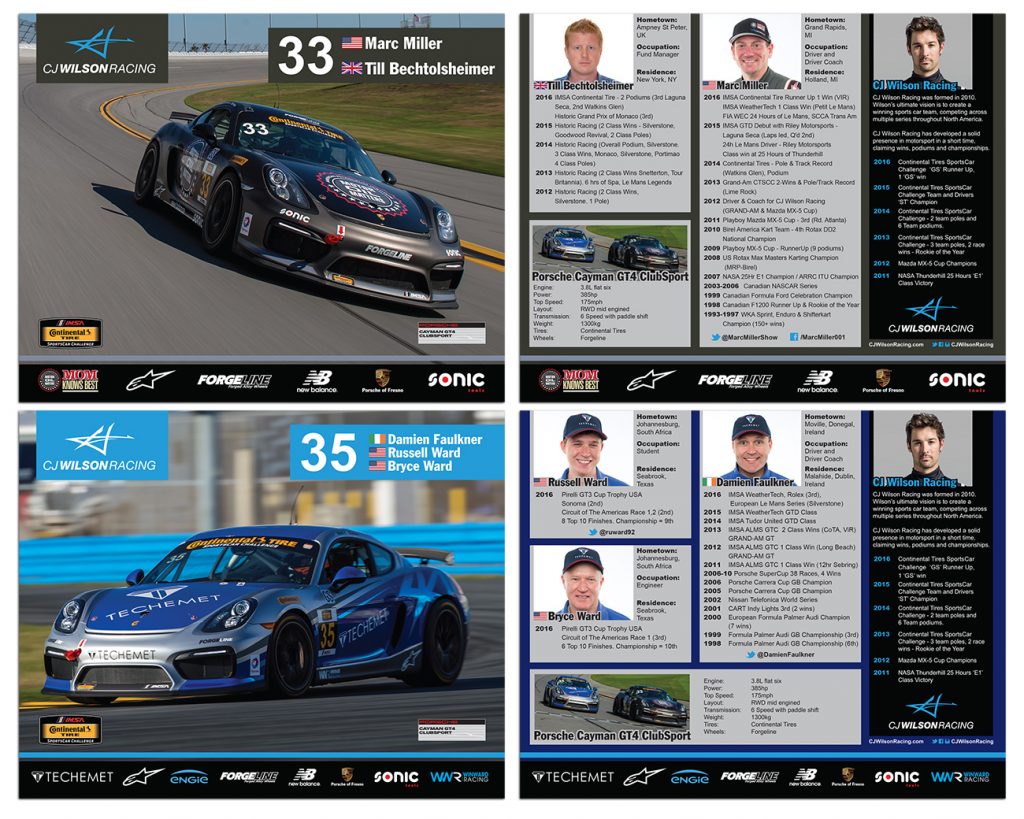 Michelin are using my GTLM illustrations as part of their press and media promotional pack. Long term client Nissan and Paul Ryan Media are using my ESM illustration (originally created under embargo) across their social media channels.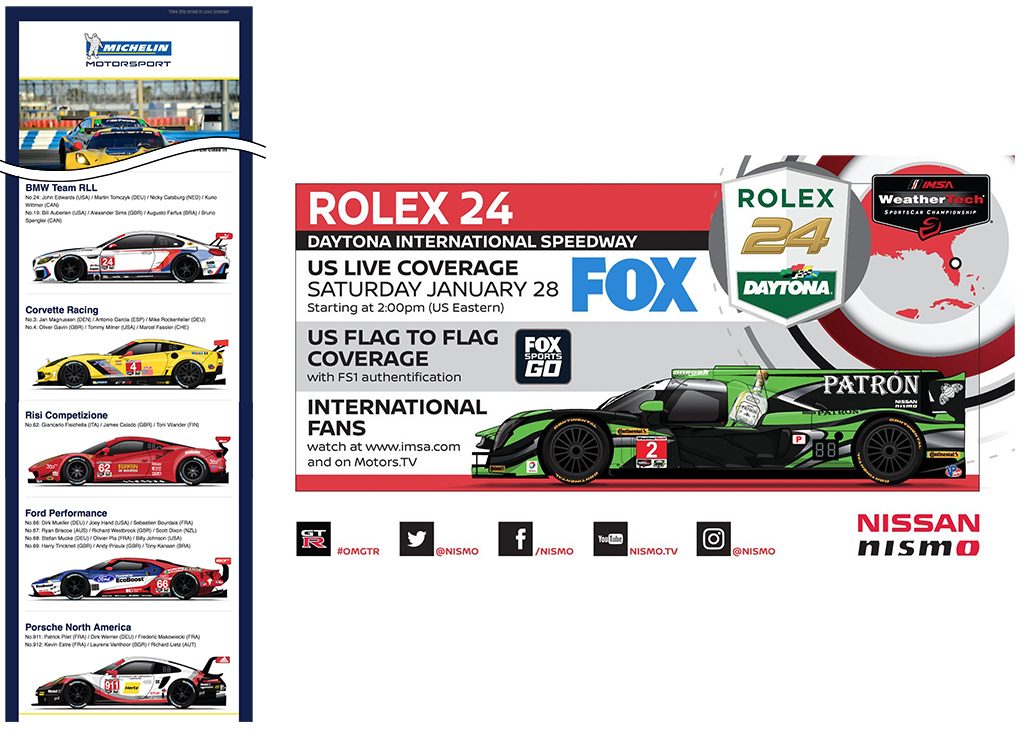 Mazda are also giving out t-shirts featuring my illustrations of their new Mazda RT24-P DPI racecar.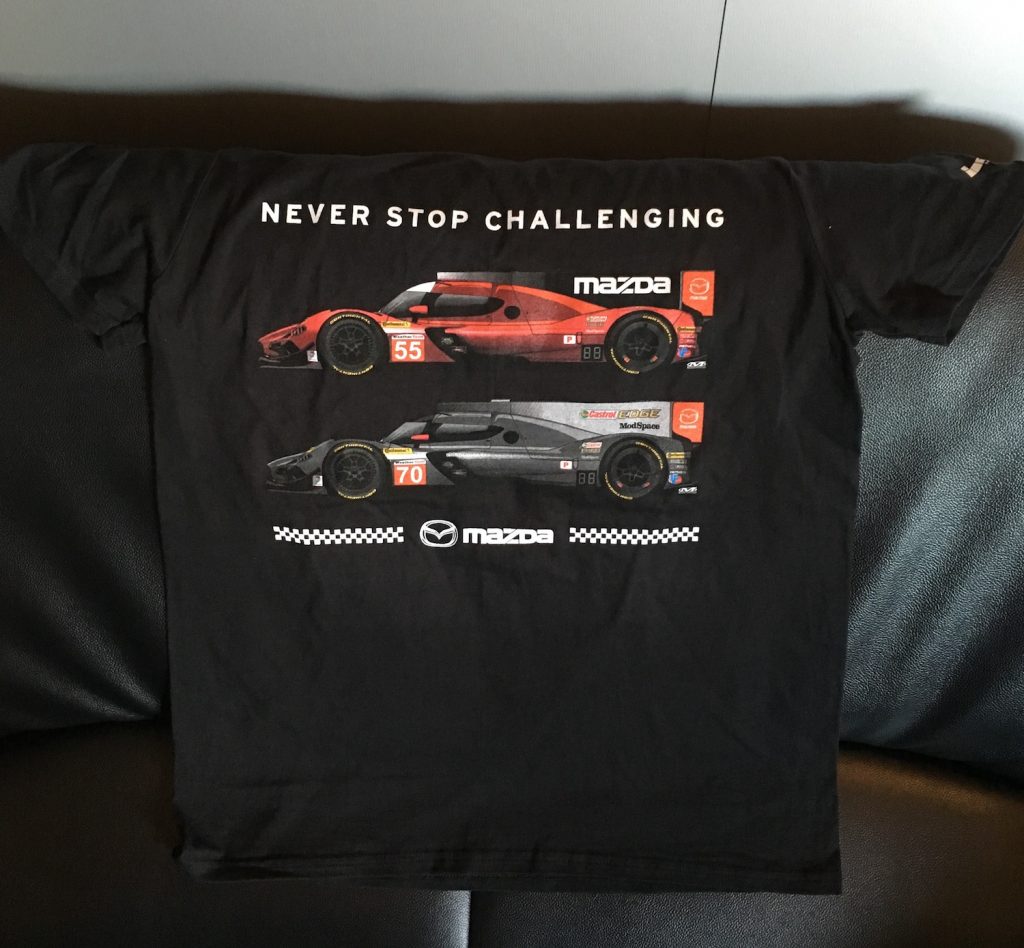 Thanks as every to everyone who supports me in my work, as a client, or as someone who downloads the Spotter Guides. Your support is always very much appreciated.
Wishing you all the best for 2017.