Nissan have recently released a couple of infographics featuring my illustrations.
The image above features a new illustration of the 1991 Spa 24 class winning Skyline R32 GT-R. It was quite hard to find good reliable reference for this and had no scale drawing to work from, so many photos were required to accurately replicate the livery right down to the front brake caliper. The R35 GT-R behind was also updated from launch spec to the Spa 24 identity it will run at the legendary race.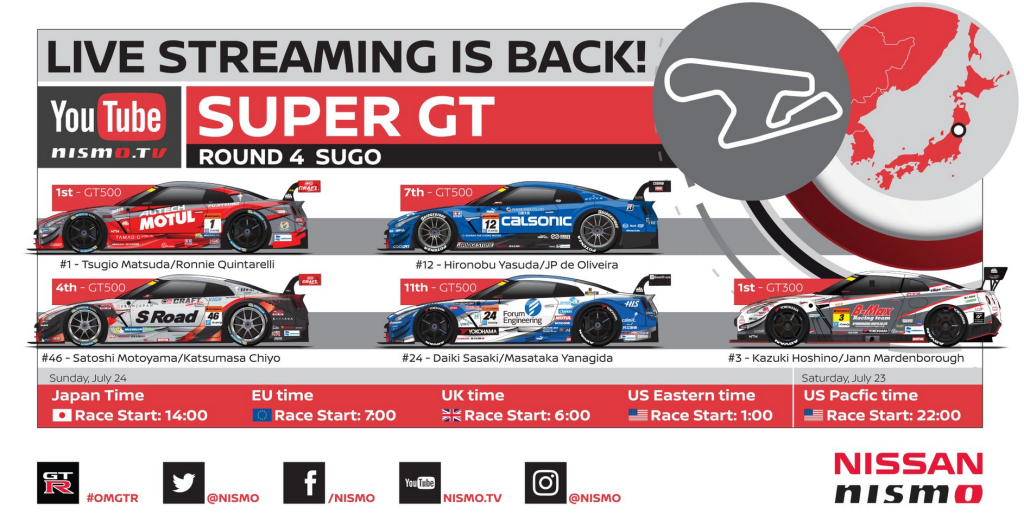 The previous week, Nissan and its NISMO.tv arm announced new Super GT coverage via its YouTube channel. My SuperGT images from earlier this year were re-used on another clean looking Infographic, above, created by Paul Ryan for Nissan.
You can see more examples of my detailed vector illustrations for Nissan here.