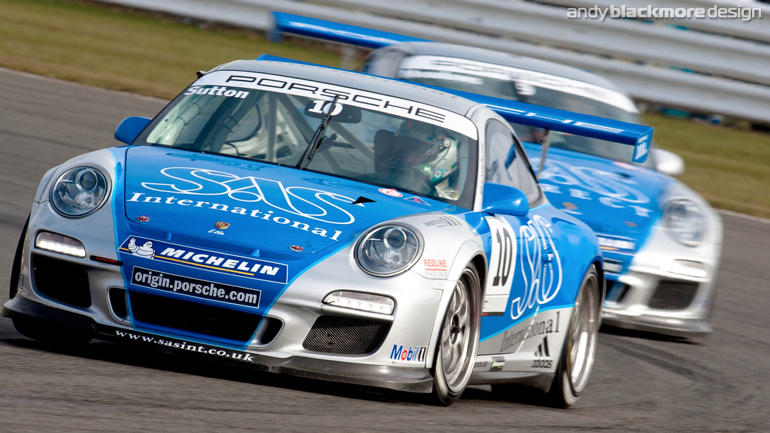 (Original) Client : SAS and VLR
I originally designed the SAS International Porsche livery in early 2003. VLR were racing two Porsche 911 Cup cars for brothers Gary and Andy Britnell who brought interior ceiling company SAS onboard.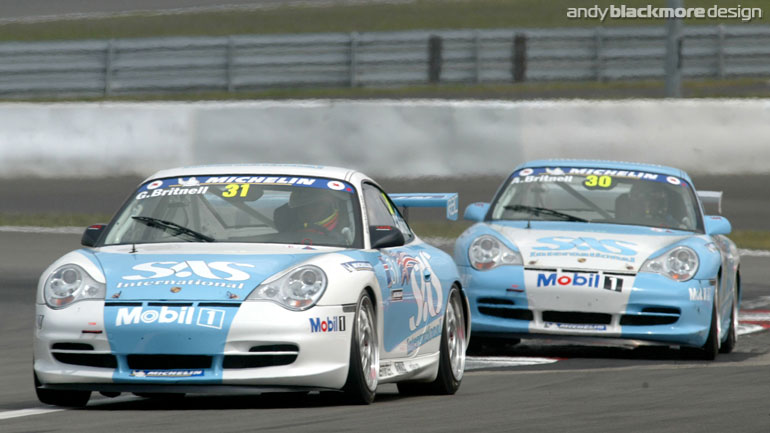 SAS had a pale blue logo on a white background which really didn't transfer well onto racecars. I suggested that a) we darken the blue and b) a keyline would be added to the logo. Both were refused. With a serious concern about legibility at speed, I started looking at the livery as more of a blank canvas.
Early concepts had used White and the Blue as a base on different proposals. I suggested that we actually race the cars like this. There is more expense required with two sets of spare bodywork required, but as it would prove, the cars gained significant exposure, particularly when they ran together such as the German Supercup Race shown above.
The brothers teamed up with David Bartrum and formed Motorbase Performance for 2004, taking the sponsorship and the two liveries with them. The sponsor and team also decided to darken the blue slightly and add the Black keyline 😉

The following year, the team standardised with a Dark Blue on White base, which would later be replaced by Silver.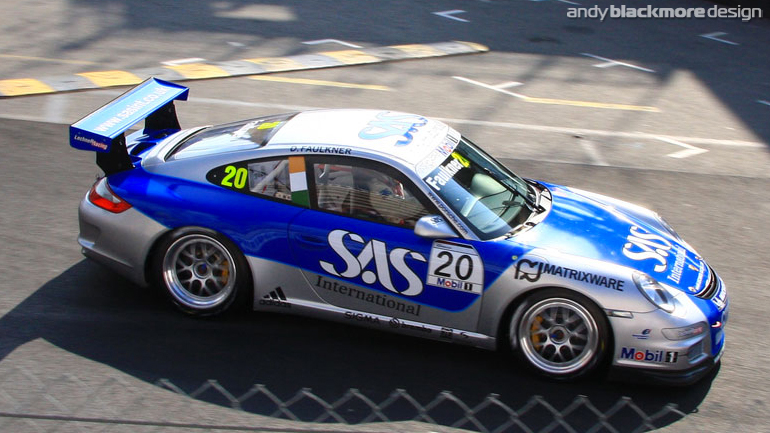 Over time, sponsorship changed from team to teams and also extended to the main Porsche Supercup championship. Here is Damien Faulkner in the SAS Porsche at Monaco, on his way to winning the championship with Lechner Racing. White had given way to a Silver base by this point and again, a darker Blue!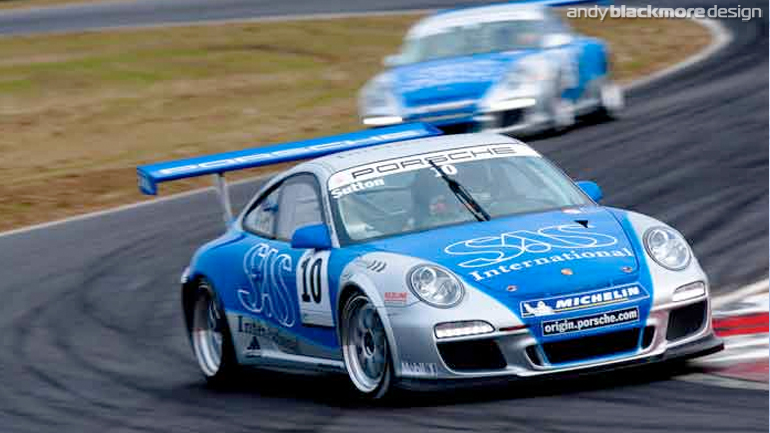 SAS would continue its winning streak with James Sutton winning the British series….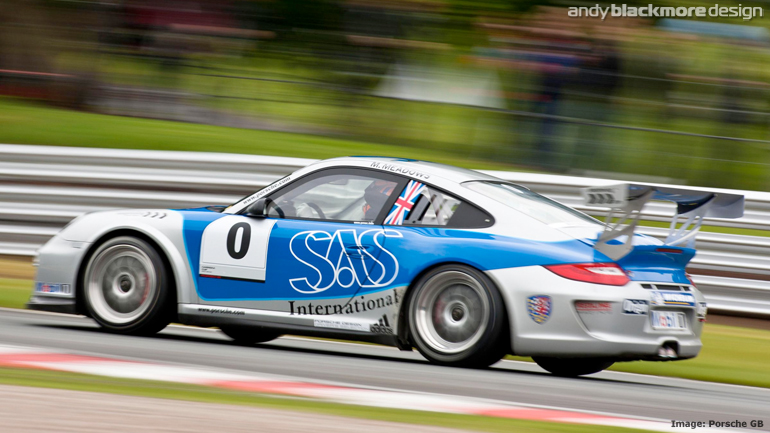 …..and more recently Matthew Meadows taking the Championship honours in 2012.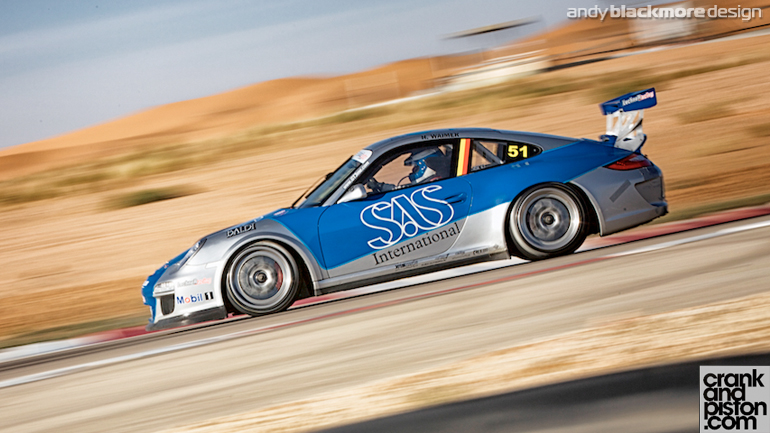 SAS Branched out again in 2013, sponsoring Hannes Waimer in the Porsche GT3 Challenge Middle East, joining Andy's two other designs in the series for the Saudi Falcons.
10 years and still going strong!