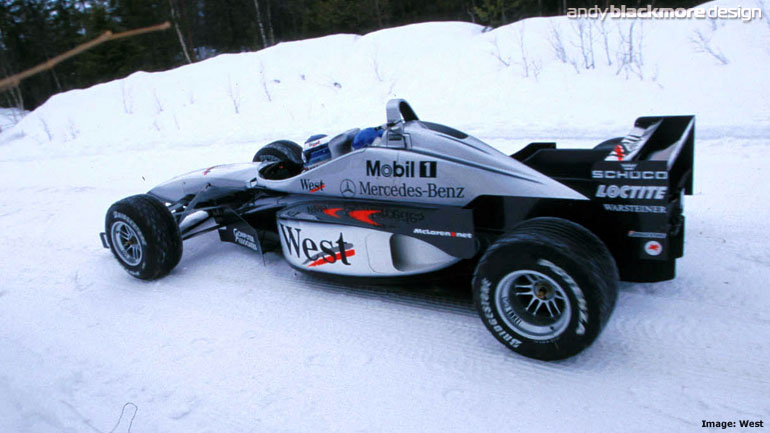 Client: TAG McLaren Marketing Services
One of my last projects with TAG McLaren Marketing Services, before I moved to the Formula 1 race team Support (to redesign their trucks and pit equipment), was to come up with some concept designs for a radical 2 seater McLaren Formula One car.
At the time, this was very much a Marketing project with the plan to use an existing MP4-11 chassis from that year. It was decided to use this chassis early on due to the higher cockpit sides which had been introduced that year. It was expected the passenger would sit slightly higher than the driver.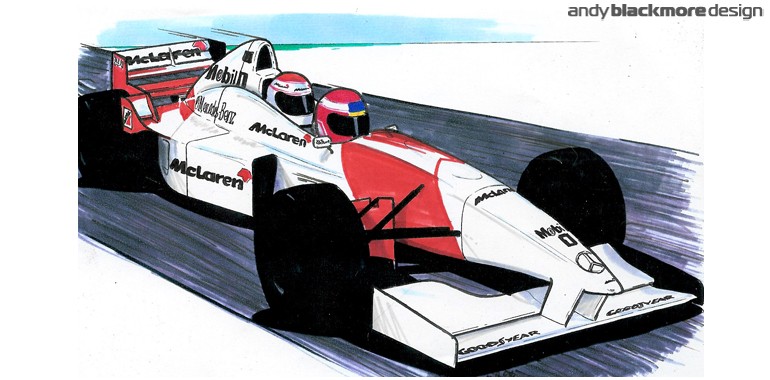 The only concept art published was this thumbnail in a Japanese magazine in the 90's. As you can see apart from the period Marlboro livery, the basic look didn't change once I moved on to a different department within the group, and the 2 Seater to McLaren Cars Division.
By the time the 2 seater was launched, West was sponsoring McLaren and an all new look had been employed. The MP4-98T (T for Two Seater, not Turbo) was a huge marketing success for West and McLaren ferrying contest winners, ViP's and even royalty around the various Formula One circuits of the world, often driven by Martin Brundle. This lead image shows Mika Hakkinen giving his then wife, Eija a ride in Lapland, a fairly typical off the wall West Marketing intuitive.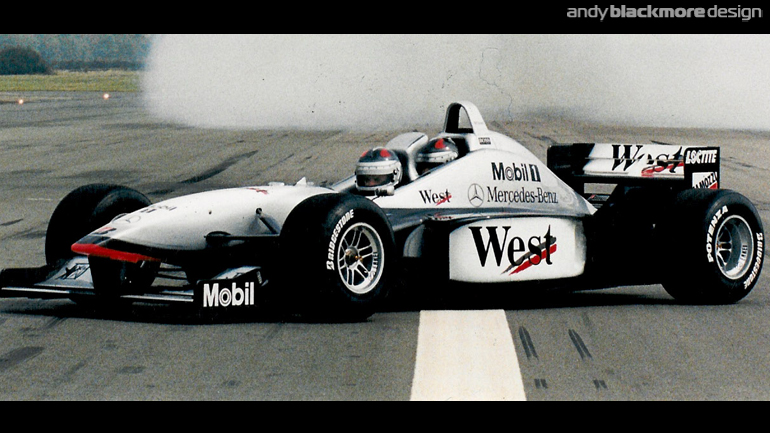 I was only involved very early on, before any real engineering had been done, but it was a cool project to concept up.