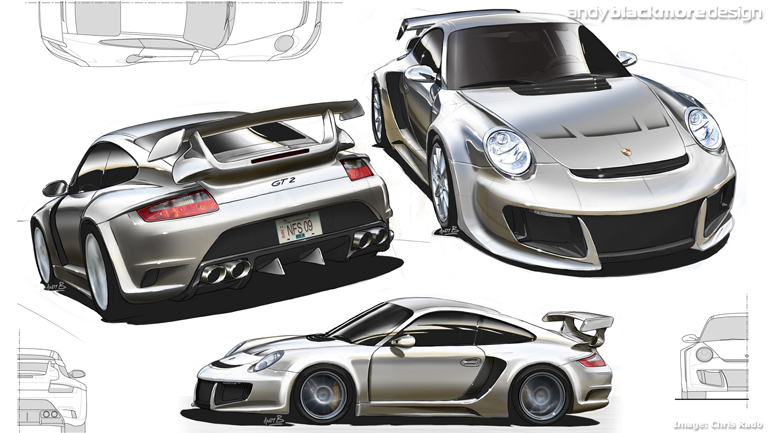 This article was originally written for Speedhunters.com
I thought it would be great to show other Speedhunters something unique and exclusive as an extra bonus to our Porsche feature month.
As some of you may be aware, I work on the Need for Speed Car team as the Senior Vehicle Concept Artist at our Downtown Vancouver Studio. The majority of my working day is taken up designing bodykits and cars and assisting with livery/vinyl direction.  I'm going to explain the process in designing a unique bodykit for one of the key cars in our game. I think this is the first time we've showed the development process off outside of EA Blackbox.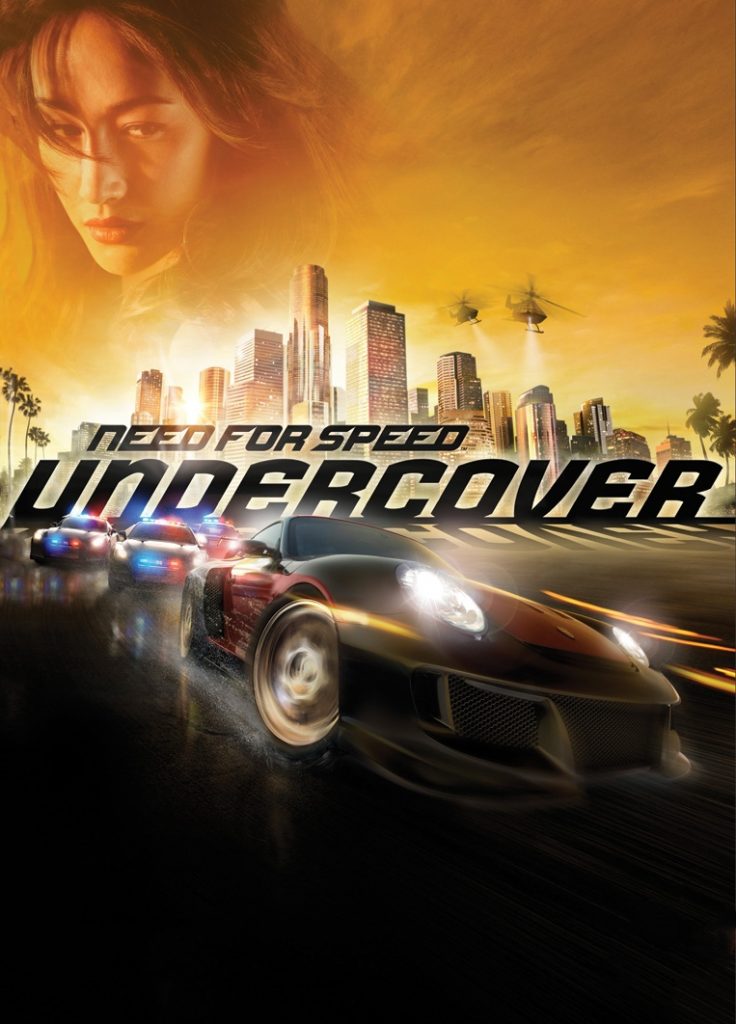 During early production of Need for Speed: Undercover, we started looking at the cars our characters might drive and also which car would end up on the cover. It's been a while since a Porsche has been featured on a Need for Speed cover, so we decided to use the iconic Porsche 911 for this game.
This called for a unique body kit for the 997 GT2. The brief was to create an 'aggressive, but tasteful' kit. Yes, those were the very words! As Senior Vehicle Concept Artist, it was my job to turn that 'brief' into something visual….
It was important not to destroy the classic lines of the 911 and it was vital that the kit would be fully integrated, as the real world trend continues to move away from wild bodykits. Its normally a quick turn-around of a day or so to concept out a kit, so it was a pleasant change to have the extra time to explore forms, which really paid dividends. I also wanted it to remain believable.
Porsche were also involved at an early stage, so it was time to get sketching with one of my favourite pieces of tech, my Wacom Cintiq tablet. I love this thing!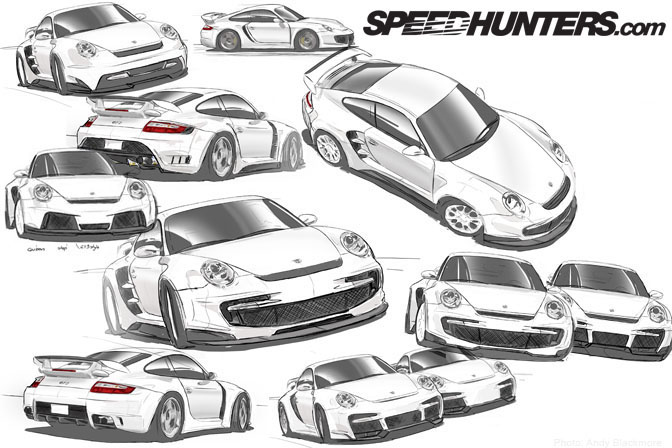 The early sketches show the investigation into the front forms. I had a pretty clear vision for the rear and the side, but the front needed more exploration. The rear was defined by a large carbon diffuser and large mesh grille, which would also house the licence plate.  I also designed a new rear aerofoil, which is mounted on modified GT2 trunk. The wing supports have larger more extreme air intakes for the engine.
The Porsche 959 and Carrera GT influenced the side profile. As the brief required a wide-body kit, I integrated a larger rear fender air vent, similar to the Carrera GT, blending in to the shoulder of the main body, which often catches light along the door.
The front was more of a challenge. Research showed that we need an entire new front bumper, rather than a lip kit to give it a new identity. We needed something dramatic which would be unique to our product.  As you can see, I concentrated on designs, which would work with the stock radiators and cooling.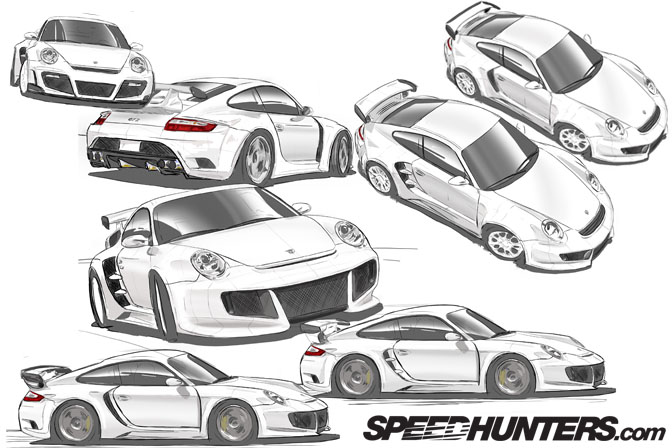 In the end I went for a design, which was extreme, but believable, with cooling for radiators, intercooler and brakes and an integrated splitter and undercut for front end aerodynamics. The new bumper extends further forward than the stock one giving an aggressive (but tasteful!) look. We also incorporated the stock GT2/Turbo side lights and indicators for realism. The hood is a new design for Undercover, which is exclusive to mid/rear engine cars, inspired by GT1 and GT2 racecars.
Once I had settled on a design, it was off to Porsche Design Studio for approval. Thankfully, it was approved without any changes. Phew!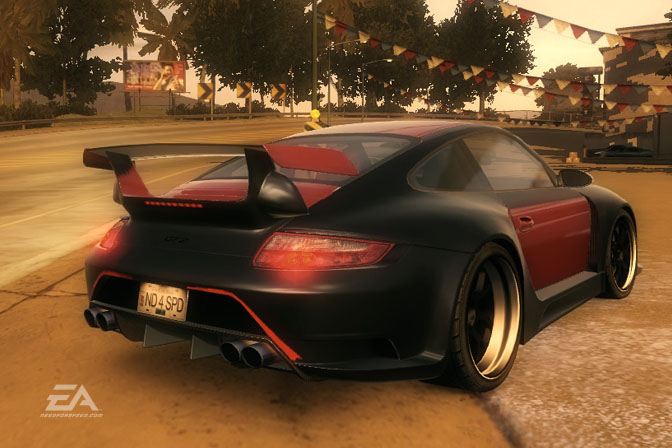 The car was then modeled by one of our car modelers, Angelo Borrillo. While this was happening, Concept Artist, Mike Hayes and myself were looking at the livery and paintwork (I don't want to use the term, vinyls, as its not really a vinyl!).
Mike explored a number of possibilities and we agreed early on that the focus would be on different material finishes while others concentrated on how this would appear in game.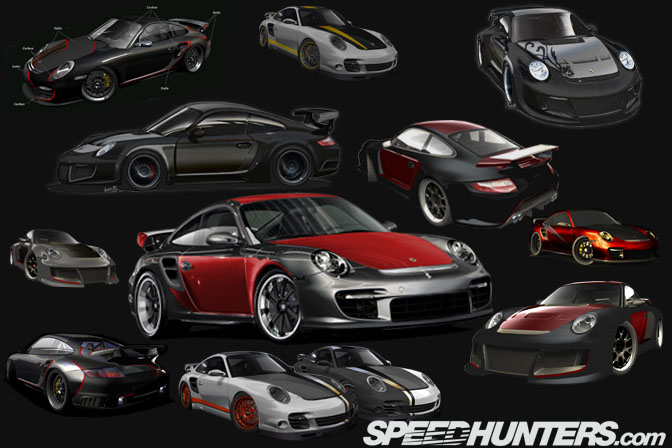 We've noted a growing trend of Flat Black (sometimes called Satin, or 'Murdered') paintwork on modern cars, which had been inspired by Rat-Rods. There has been a slow transition of this finish from rat-roads to 60's muscle and now  modern day cars. I wanted to take this further, based off a number of cars we had seen at last years SEMA, where Flat Black was mixed with Gloss finish as this is a developing trend.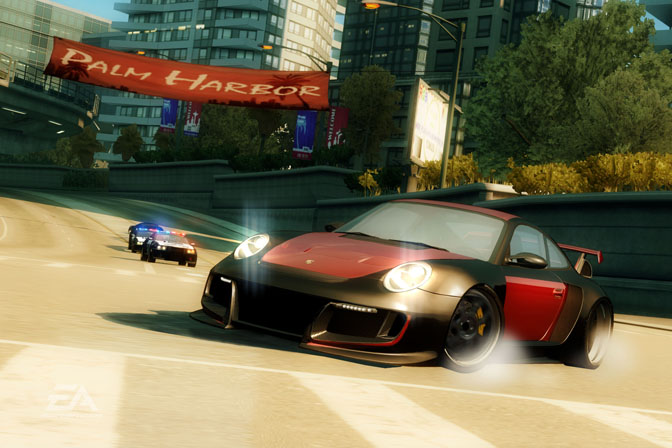 This car needed to stand out, so we investigated how different hues would work with the flat black. In the end we went for a deep red, which compliments the lines of the car while not being too vibrant. Gives it a classy look and suits the character that drives this Porsche.
By the time the livery was approved, the model was complete and we could see the finished result in-game.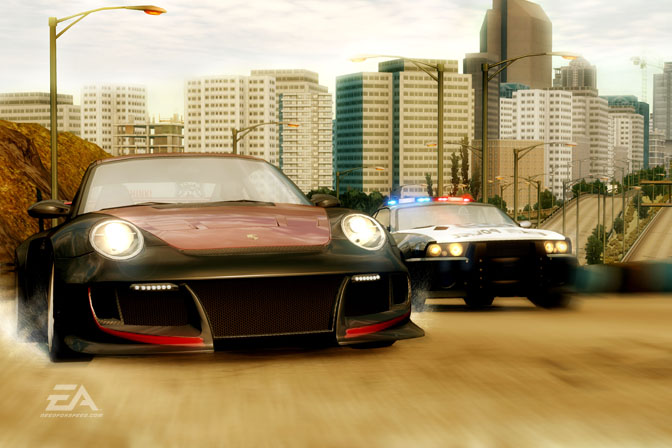 So, hopefully this gives you a little more background on what I work on when I'm not Speedhunting,  and how we designed this particular kit.
–   Andy Blackmore