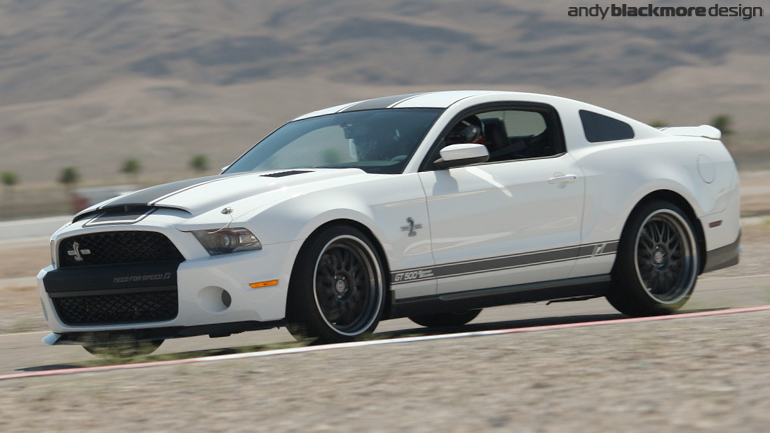 Client: Electronic Arts/ Shelby Automotive
This article was originally written for Speedhunters by Linhbergh with some assistance from myself. It covers the special Shelby SuperSnake which I designed for the Need for Speed Game, The Run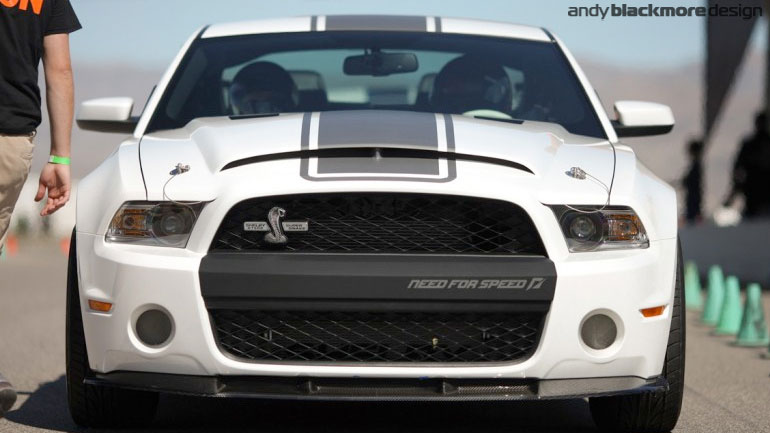 When you see a finished product, no matter what it may be, it is hard to imagine all the planning, conceptualizing and work that went into it. Designers have always said that the best designed products are the ones that look like they haven't been designed at all. Take for example, products made from a personal electronics company with a fruit as its name and logo, any Braun house appliance, or a high-end sports car. Thousands of hours have gone into the creation of these various things and it's our job as consumers to enjoy these products without a thought about what went into it.
The 2011 Need for Speed GT500 Shelby Super Snake is no different.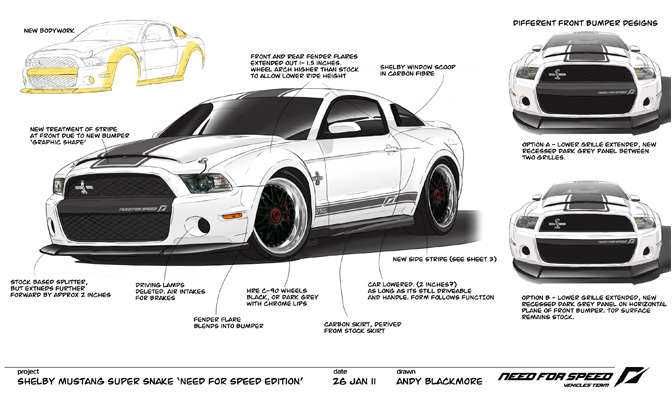 Like any other Need for Speed car that is to be built in real life, its life starts out with a concept sketches. And like most other Need for Speed cars, this Shelby was designed by Speedhunter Andy Blackmore himself. This particular concept shows two different proposals for the front bumper, flared fenders and a side window scoop. Of course, concepts are just concepts and not everything can make it to the real thing.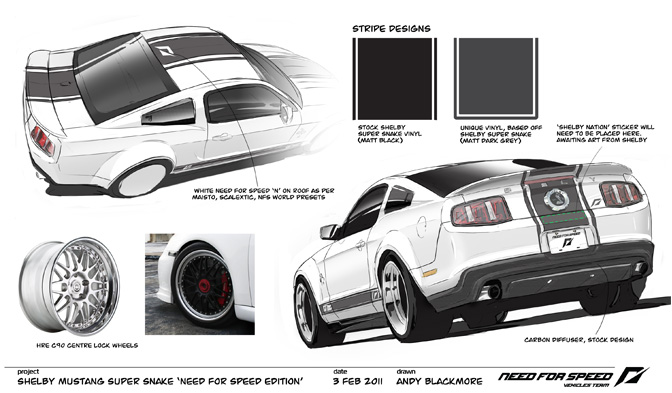 But these concepts do a great job showing how the car would look and feel overall as a finished product.
Once the car is finalized and approved, the drawings are used by Shelby to build the actual car and are also given to the game modelers so they can start creating the virtual counterpart.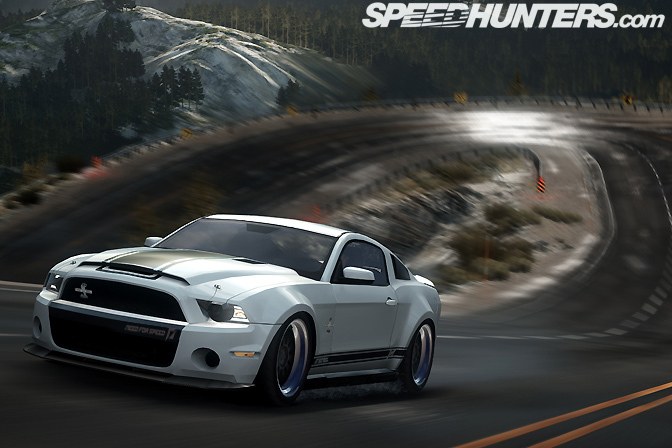 The NFS Super-Snake was built specifically for Need for Speed The Run. Here's the completed car in-game…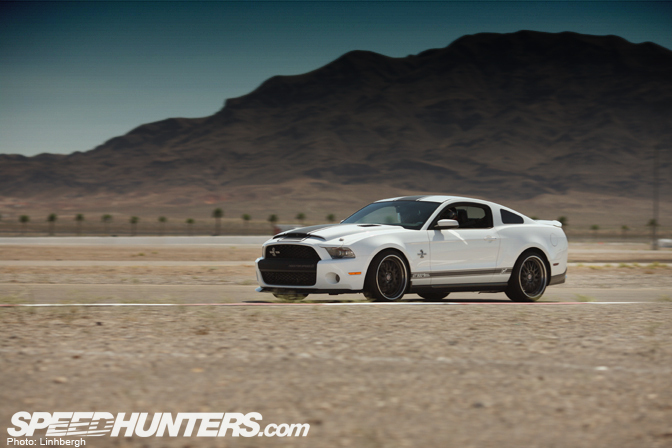 …and here's the real life counterpart. You'll notice that the two aren't identical twins; there are slight differences such as the flared fenders and ride height.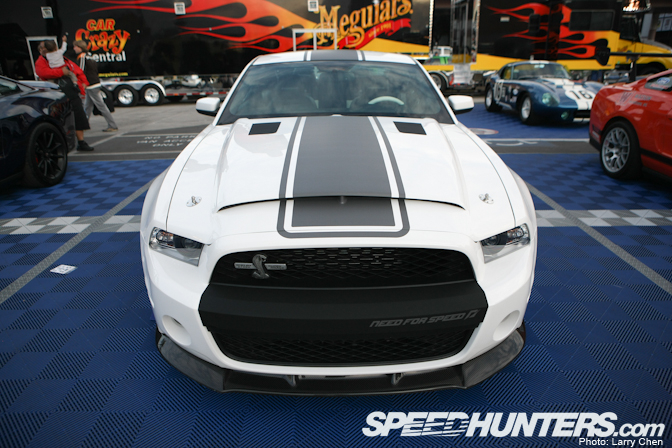 A Shelby Super-Snake is an add on version of the Shelby's iconic Mustang GT500.
Along with additional performance and exterior tweaks, it comes with the signature Shelby Super-Snake emblem.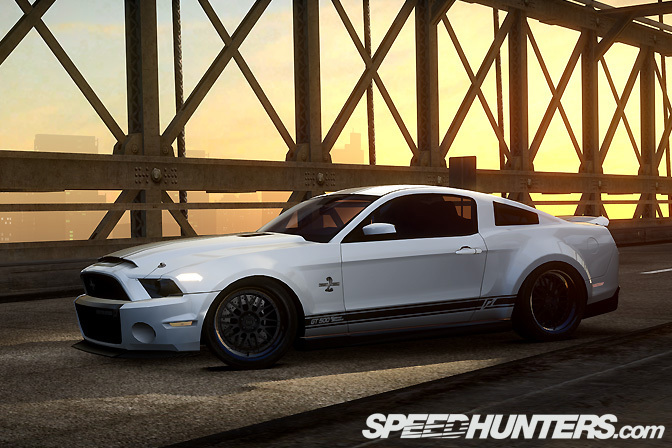 This Need for Speed Edition features a few changes, such as the front bumper's black center, carbon fiber front splitter and removed driving lamps. The side skirts and rear diffuser were also made from carbon fiber.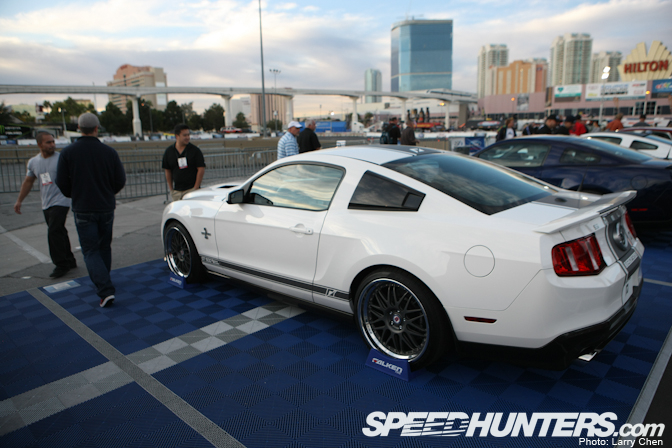 Along each side you'll now find window scoops. A modern flare was taken with its more updated design and is made soley out of carbon fiber.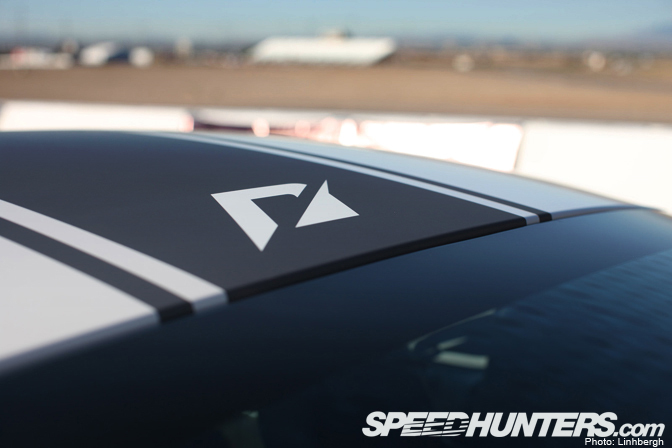 The car features a one-off NFS stipe in matte dark grey finish. The striping starts from the front of the car and…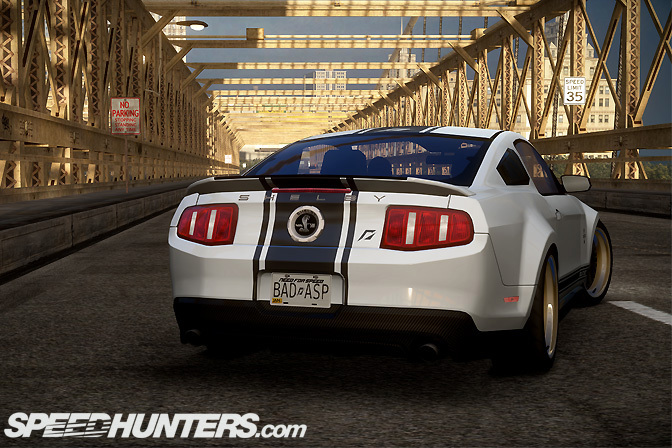 …extends all the way to the back.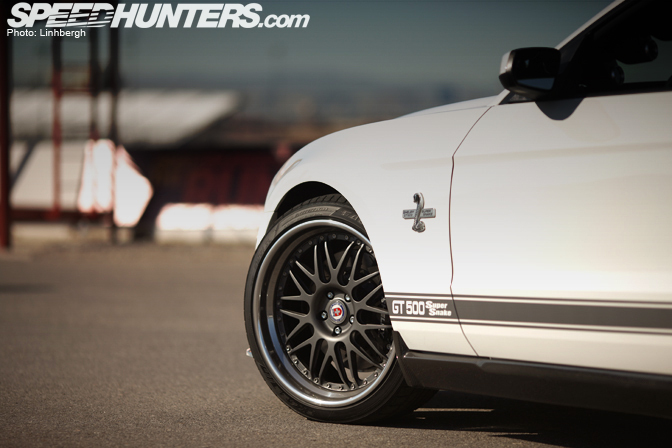 A regular Super-Snake would come with its own one-off 20″ Shelby/Alcoa wheels, but the team chose a set of 20″ HRE Wheels Competition Series C90s, wrapped with Falken FK452 tires instead. The rims have a satin charcoal face and polished lip. The wheel choice alone sets itself apart from any other Super-Snake.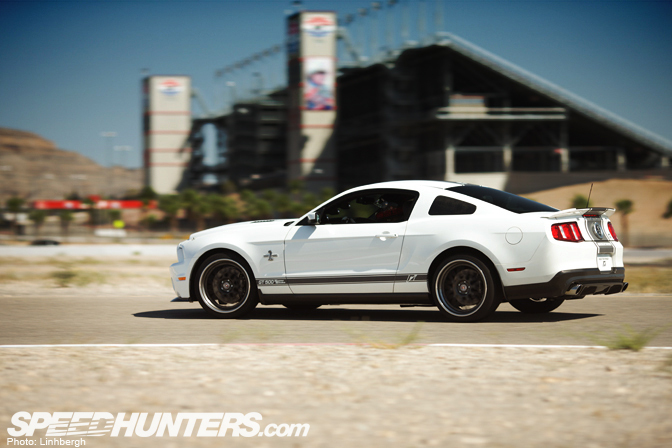 A normal Ford Mustang GT500 already handles fairly well, but a Super-Snake sees its suspension upgraded with a set of Ford Racing springs and shocks with adjustable dampening. The brakes are beefed up with six-piston calipers and ducts for additional cooling. And with a car like this one, any sort of added braking power and cooling is needed.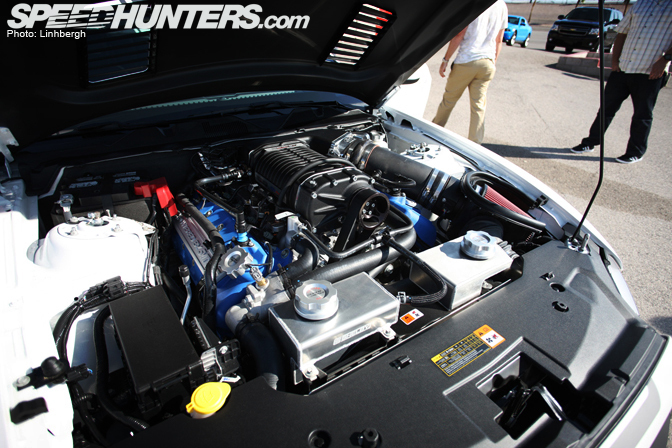 The Ford Mustang's original 5.4L V8 was given a power boost with a Ford Racing Whipple supercharger.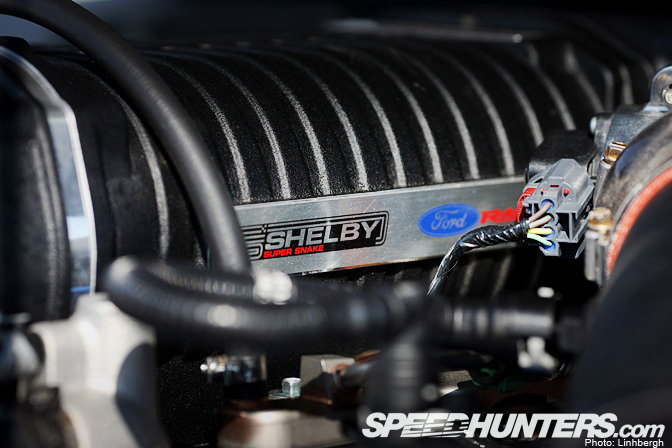 With the supercharger, the car's original 400 HP has been increased to a whopping 750 HP!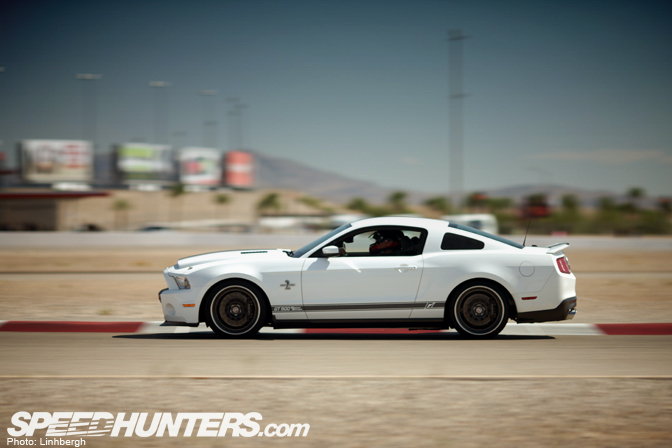 Of course, with that much power it would be a shame to leave the Need for Speed Super-Snake in the showroom…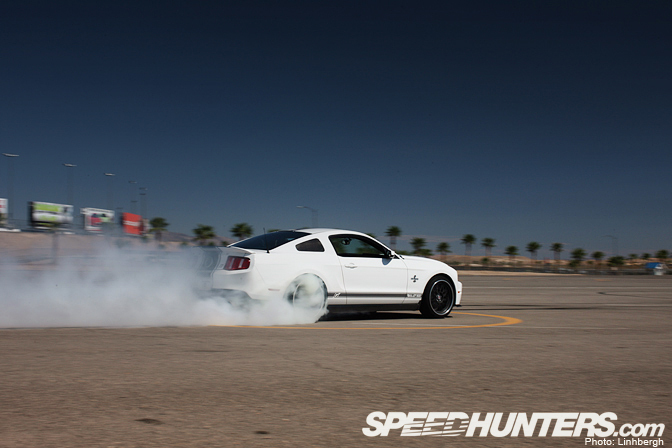 …Especially if a simple stomp of the right foot can lead to this!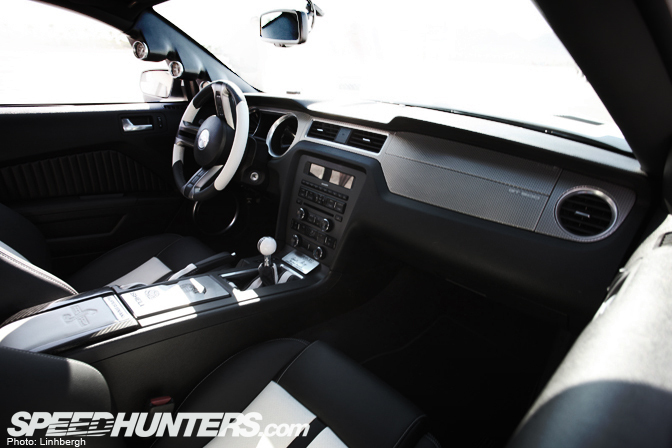 The interior was kept mostly stock though a few things were added to enhance its visual appearance…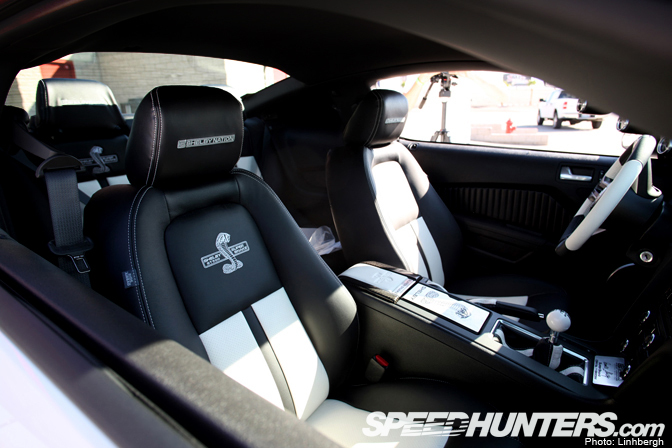 …like this pair of Shelby embroidered seats…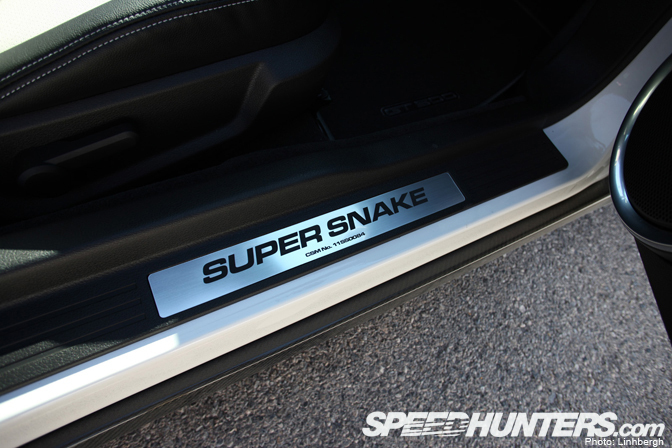 …and Super-Snake branded door sills.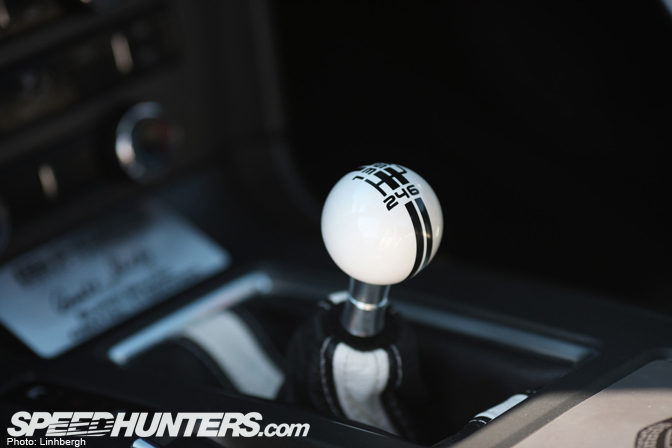 Though not everything on the inside was a visual upgrade. A white ball billet short-throw shifter replaced the stock shifter and knob…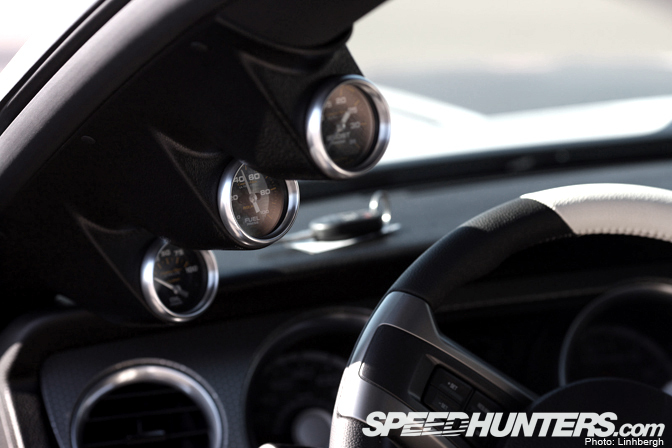 …and an Autometer gauge set sits in the A-pillar.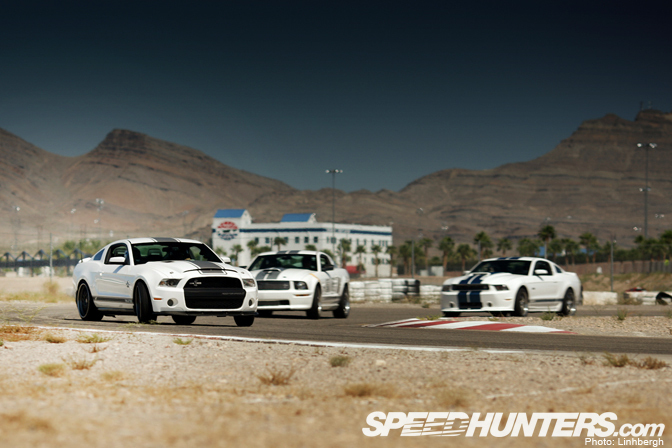 A one-piece aluminum driveshaft replaces the original, while the usual 3.31:1 differential has been swapped for a 3.73:1.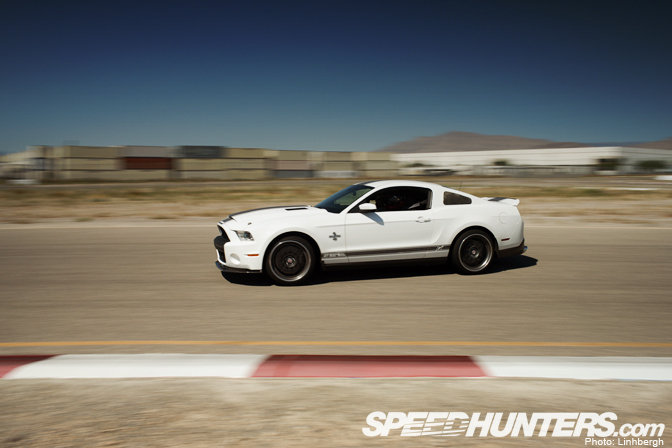 Who doesn't love a pony that loves to slide –especially a 750 horse power one?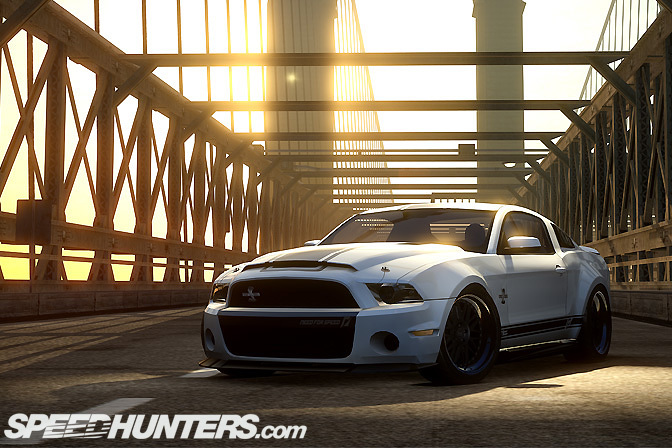 From Andy Blackmore's original concept drawings there has been a long development process to get to where it is now…
For me, it's been interesting to see a concept come to fruition in both the real and virtual worlds.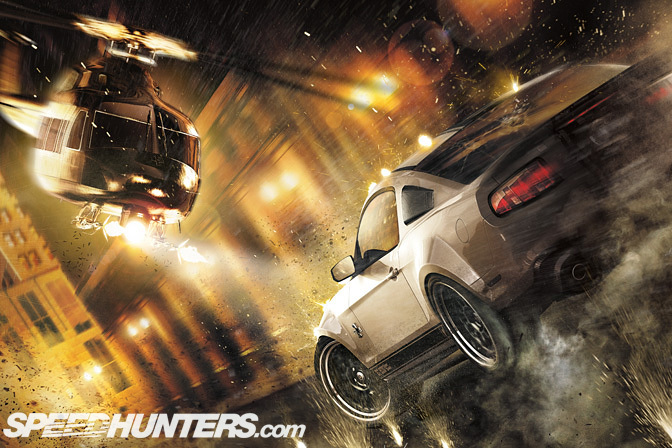 Sadly most of us will only be able to drive it in Need for Speed The Run, however the plan is to auction off the real car in late 2012 with proceeds going to the Carroll Shelby Foundation.
– Linhbergh