One of the leading teams in the Middle-East, the Saudi Falcons has a new look for their 2012/2013 season. The design features an evolution of the Falcon graphic on the side of their race cars which has now been emphasised by contrasting chrome and solid colouration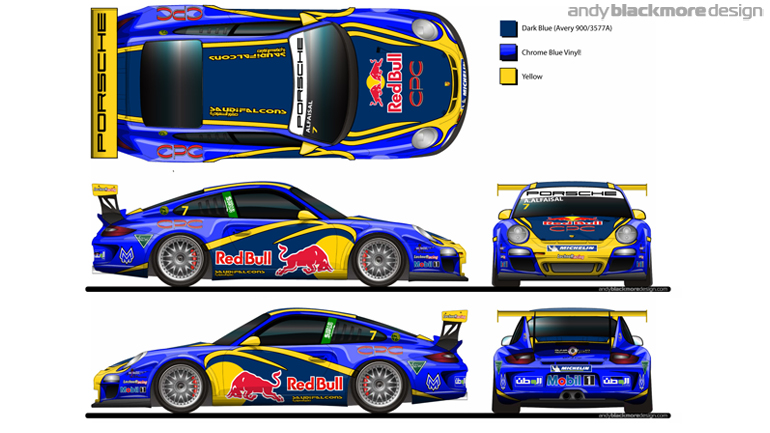 Following successful usage of material finishes on the Mustang RTR-X and the 2012 Tyler McQuarrie Racing Chevrolet Camaro, I took this one stage further by introducing a Chrome Green into their design. Working with the team over a number of months, we settled on solid color on the hood, roof and trunk as well as the 'Falcon on the side. The contrast works well in the Middle East with their strong sunsets and open desert circuits.
I was aware this had to work across a number of cars but developed the initial design on the Porsche 911 GT3 Cup car which the team uses in the Porsche GT3 Challenge Middle East. Faisial Binladen drives the 'traditional green' car while Abdulaziz Al Faisal is sponsored by Red Bull, we were able to accommodate the Blue colors into an equally striking design. Abdulaziz is the only Red Bull driver in the Middle East and as a past winner in the GT3 Challenge has a high profile.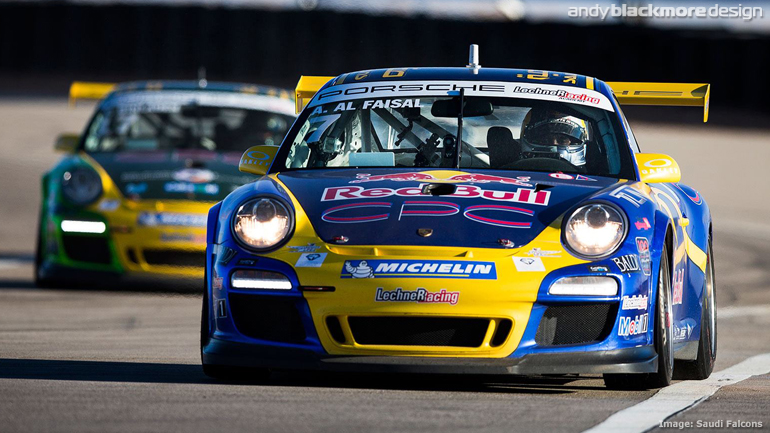 The design was also carried across onto a Radical and a Van Dieman Single Seater. Further designs will be release later this year, along with a full feature in the Portfolio section.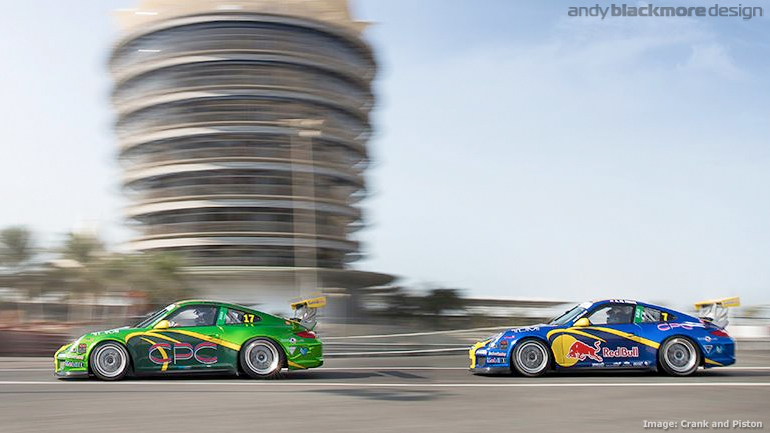 A Fantastic gallery from Crank and Piston is available here
Photos: Crank and Piston, Saudi Falcons