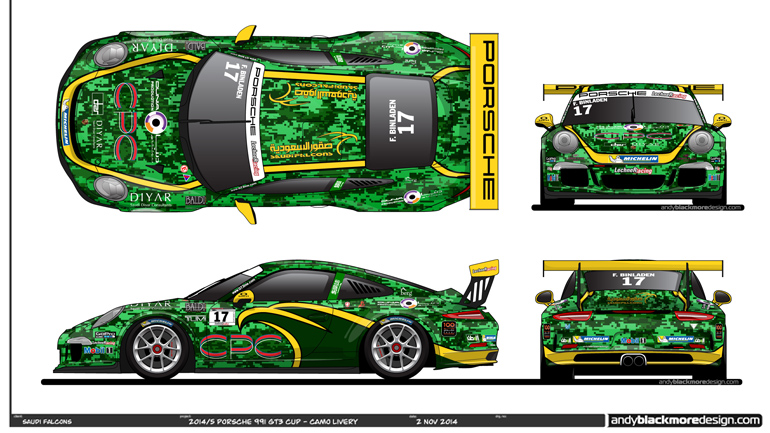 The Saudi-Falcons return to the Porsche GT3 Challenge Middle East championship this weekend in Qatar, with 2012/3 'Silver' Challenge Champion, Faisal Binladen driving a newly liveried Porsche 911 GT3 Cup car.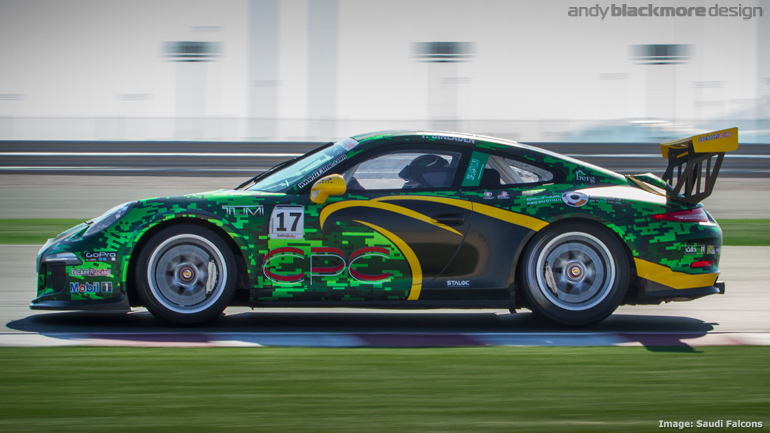 The team has previously raced in multiple series including the 24Hr Dubai in a Chrome Green based livery, but for 2015, we decided to mix it up a little.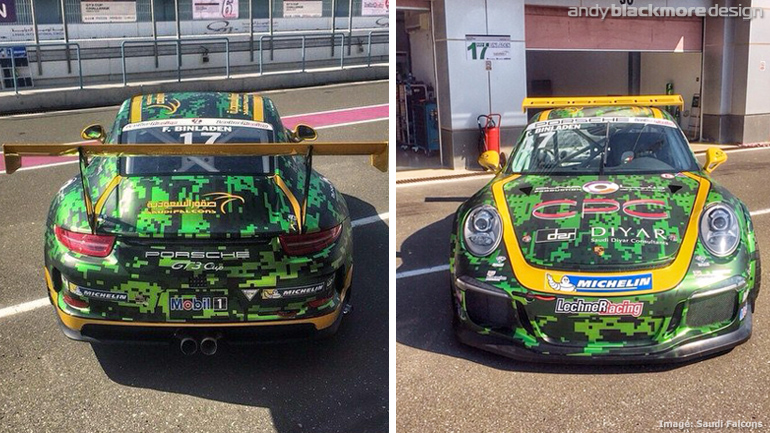 Using a Satin Chrome Green Vinyl as a base, overlaid Digital Camo in various shades of green freshens the look of the car while giving some cool interesting reflections from the Satin finish.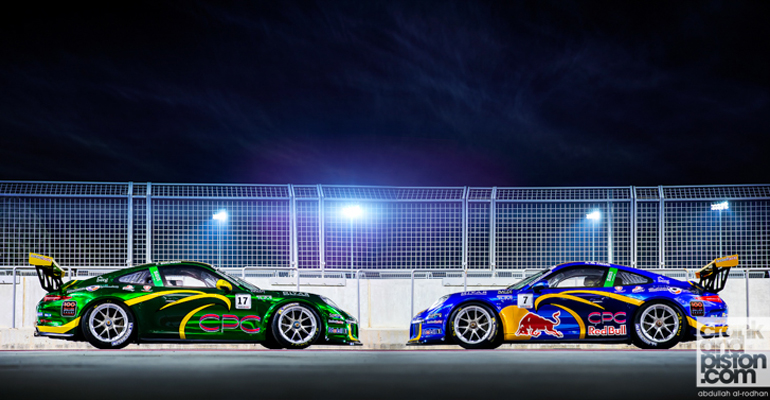 Hope over to the Dedicated Saudi Falcons page of my Portfolio for an overview on the original livery and the variety of vehicles which has used this distinctive look.