Following a successful debut season for the Subaru Levorg GT, Team BMR Racing will return to the British Touring Car Championship supported by, Adrian Flux insurance complete with a new livery.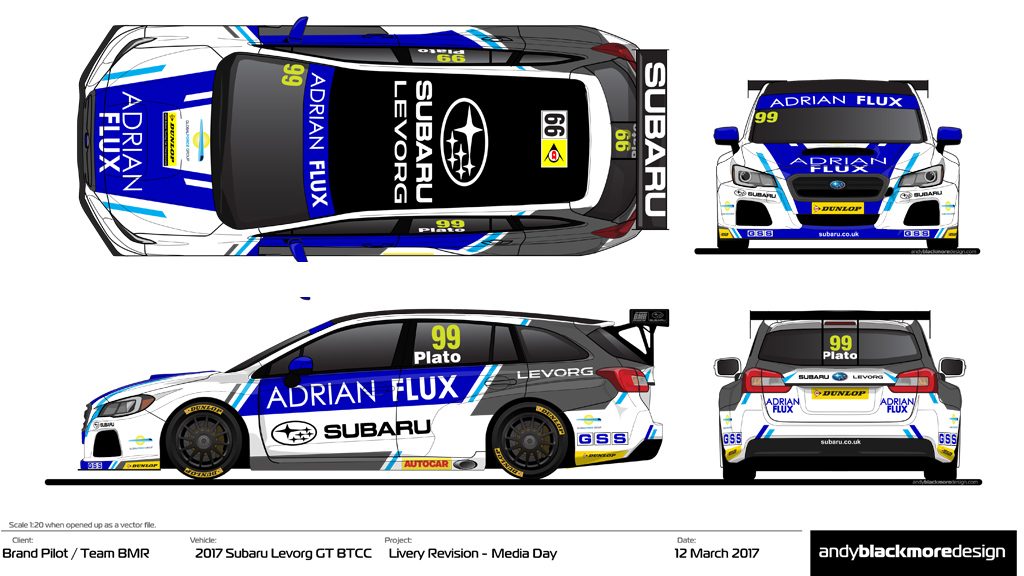 This was my third livery commission from Team BMR and Brand Pilot and this year and we developed the 2016 livery design which could become  interchangeable over time with different brands and colors, without diluting the look.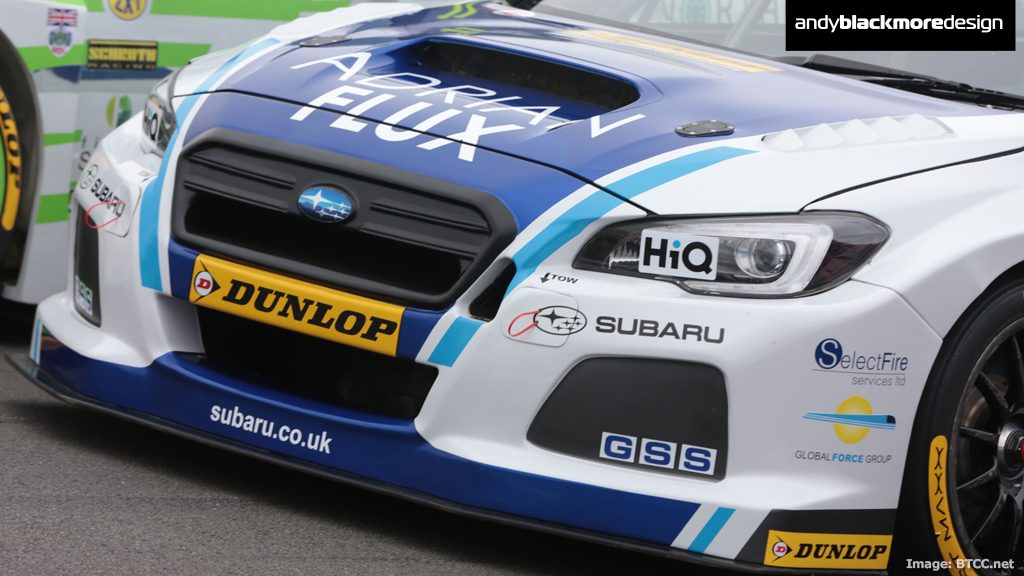 Taking reference from the italic Team BMR logo, I created a graphic with various Rhomboids (slanted rectangles) across the with accented strips either side in Dark Grey or Process Blue which is a corporate color for Adrian Flux. The Darker Blue used is a deep metallic vinyl and provides a good contrast to the White base required by Subaru and the team. These graphic areas also give clear defined spaces to the partners which help visibility at speed.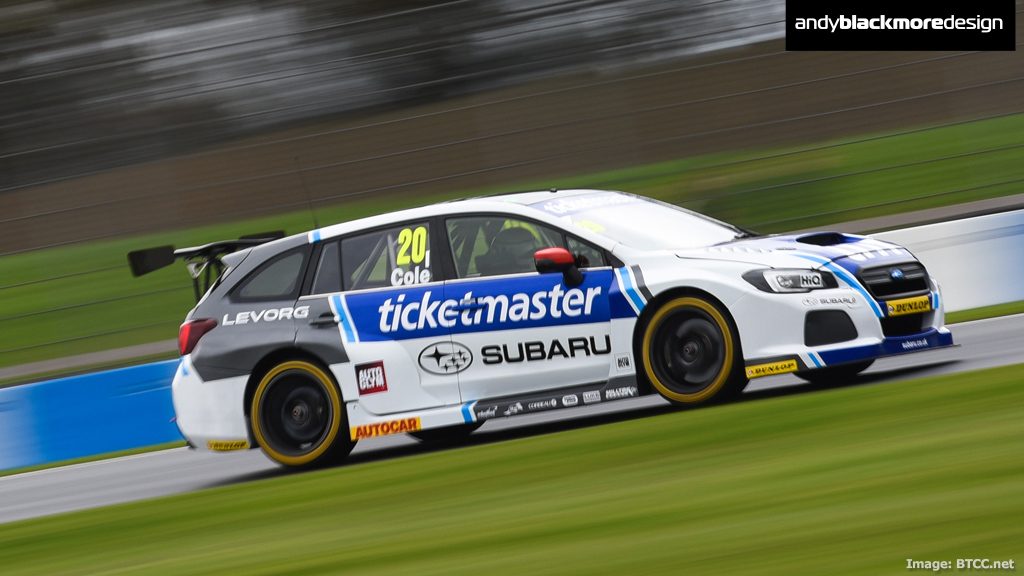 While Jame's car with Ticketmaster branding retains the Blue, this could run in an alternative colour without diluting the livery. Front and rear quarters are left in base white for driver personal sponsors (see below).
The end result, giving a cohesive look across the team regardless of branding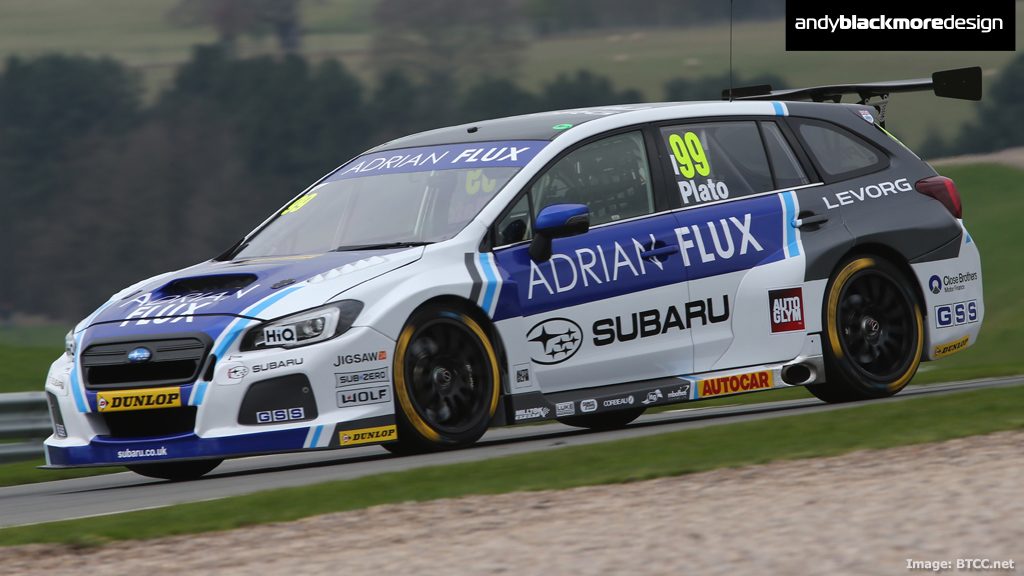 Britains most successful racer with number of wins, Jason Plato, will lead 'Adrian Flux Subaru Racing' with James Cole, Ashley Sutton and Clio Cup UK Champion Josh Price graduating to the BTCC team. Race suits and other team branding will appear at Round 1
The BTCC season gets underway at Brands Hatch on the 1st April. Live coverage in the UK on ITV with delayed coverage in North America on MotorTrend TV and in the US on CBS Sports Network. Looking forward to coming back to the UK for a quick trip and seeing the cars in action later in April at Donington!
Images: BTCC.net