Nick Fousekis, Director, Motorsports Marketing and Events at Falken Tire in North America recently commissioned me to create some quick Photoshop renders to showcase his latest project. A Porsche 911 with a GM DV8 engine!  The build is supported by Andy Blackmore Design, Falken and HRE amongst others and will be based on a 996 chassis with various body and aero changes to make the car look like a road going 997 GT3 RSR!
Various elements on the car have been cleaned up including the side air intakes and various fixings while the build will be devoid of a ALMS style rear wing.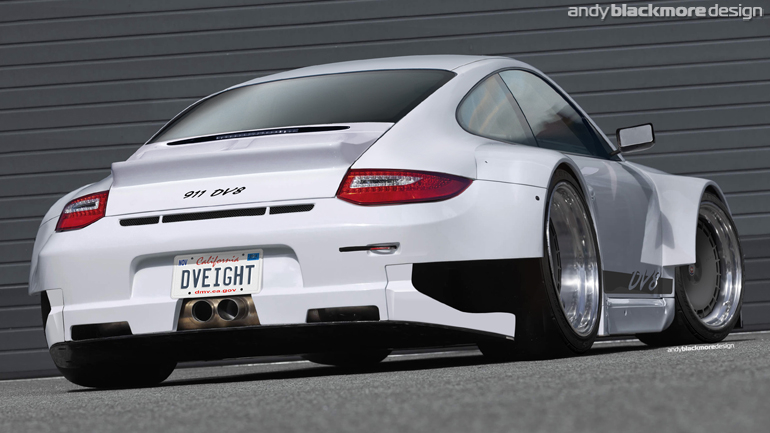 More detail and a website soon.