Ensuring your race team, brand and partner stands out on track in 2014 is more important than ever.
With a premier new championship in North America, brand recognition through a striking team design and livery is important where full or oversubscribed grids will be the norm and multiple classes, of which many will have limited TV exposure. The series has also introduced new number and positon placements which will make livery designs more challenging.
Europe sees similar challenges with new rules in the Prototype class of the WEC taking the headlines and a wide range of GT championships including British GT, Blancpain Endurance Series, FIA GT and GT Open.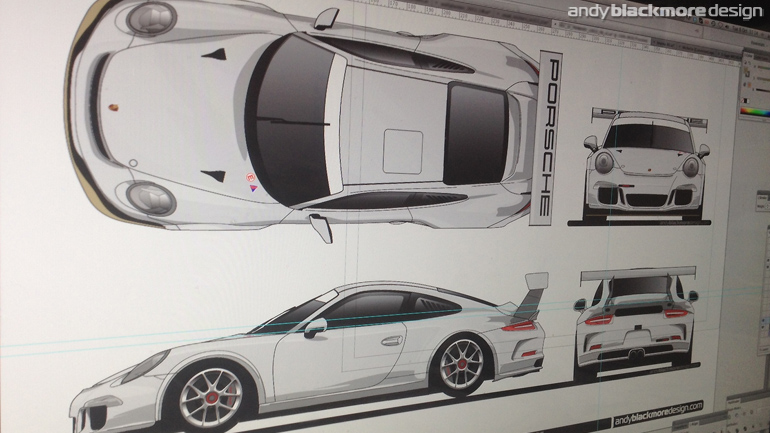 2014 is already taking shape for many teams with sponsorship and livery proposals underway. My first 2014 livery will be shown in a couple of weeks.
In preparation, I have built up an extensive selection of four view templates to kick start any livery projects which you commission. The majority of these templates have been created using OEM information and data.