I have recently been working with a local team, HPA Motorsport, one of the leading Volkswagen Audi Specialist in North America on the creative identity of their two car 'TC' class team in the 2015 Pirelli World Challenge.
With a desire to showcase their automotive parts and cutting edge SEMA winning car builds, I have created a livery which showcases the parts of their their VW Jetta GLi race-cars via a tear-away cutaway graphic.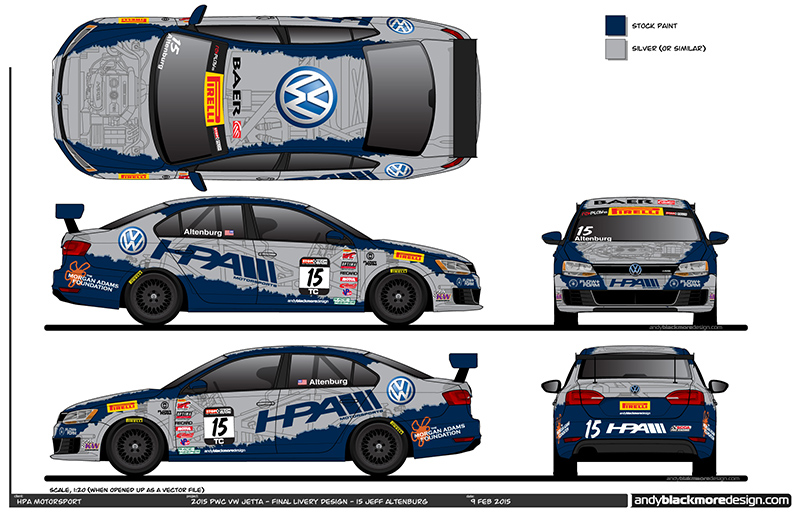 With the team being so local, I've been able to measure up the car closely and take over 400 reference photos in order to draw up the livery. The design takes the form of  a partial wrap with the original Metallic Blue paintwork surrounding the cutaway with a jagged graphic based loosely on their existing corporate identity.
It has been great working with HPA on the design and I believe we have come up with a distinctive design. One of the more complicated and challenging liveries to creates,but nothing I like better.
Quote from the press release (below) : "Andy's creativity and artistic touch has really set these cars apart. It is his attention to detail that really impressed our group" -Marcel Horn, President of HPA Motorsports. Continue Reading