Successful GT3 racer Khaled Al Mudhaf made the trip from Kuwait to Long Beach, California this past weekend to take part in his first ever Stadium Super Truck race, support for the Indycar and IMSA event at the same weekend.
I have known Khaled from a few years ago when was was one of the most welcoming people at the Dubai 24Hours.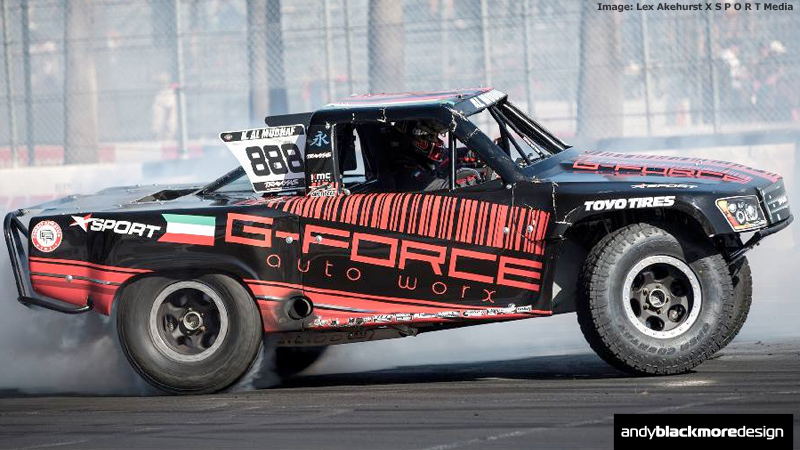 Khaled reached out to me a few days before the event to confirm he was able to compete and could I design a livery, but they needed to wrap the truck almost immediately. His company, G-Force Auto Worx is a very successful high end tune and build shop in Kuwait with a strong identity featuring a bar-code graphic which was just as well given the time available.