CJ Wilson Racing will continue in the 2015 Continental Tires SportsCar Challenge in 2015 with a unchanged livery for the #5 entry of Chad McCumbee and Stevan McAleer.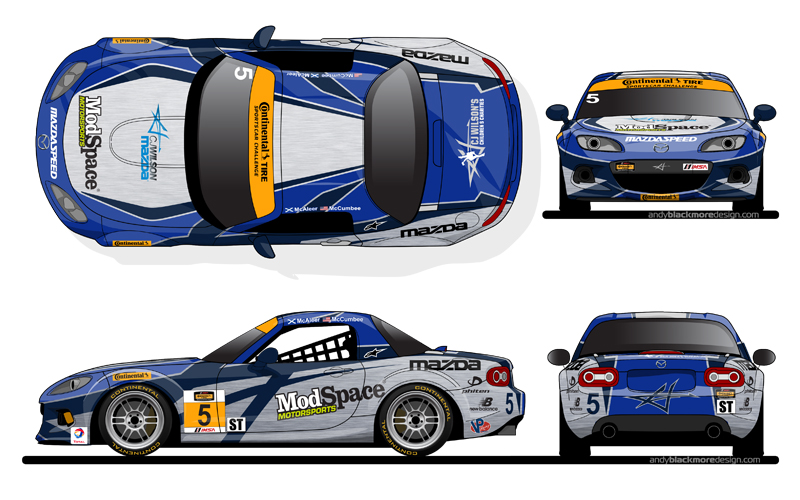 Entering the last season of competition with this generation of MX-5, the roadster retains the livery design based off team owner and NBA Baseball star, CJ Wilson's signature. Using AERO materials, the chrome Blue paint film works with a brushed Aluminum vinyl to tie in with partner Modspace.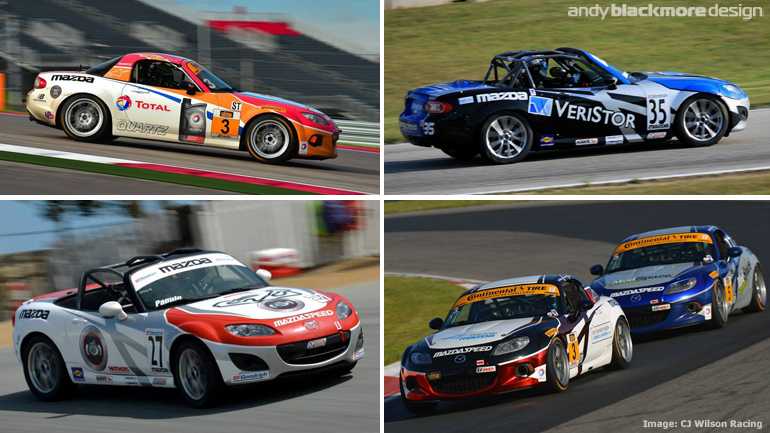 The design allows for multiple variations as seen on CJ Wilson's fleet of MX-5 Cup cars in 2014 and the CTSC Total and Zoom Zoom liveries used by their #3 entry in 2014.