Pirelli World Challenge racer, Bill Ziegler and Swisher Racing posted a preview of their new livery on Twitter this past weekend.
The Swisher Racing BMW Z4 GT3 will be prepared by Turner Motorsport and the new livery has been based off the Turner Blue and Yellow livery which I created last year. Turner Motorsport will be running two cars in the 'PWC' in addition to their TUDOR United SportsCar campaign.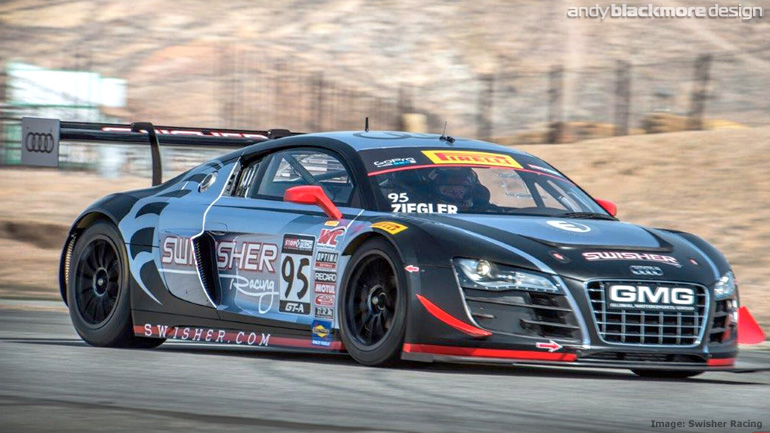 I had also previously worked with Swisher last year, assisting with bringing their livery idea to life and incorporating it into the GMG Racing team look (another livery I designed!), the team who ran their Audi R8LMS Swisher Racing entry in 2014.