Press Release:
As the beginning of the 2014 TUDOR United SportsCar Championship season descends upon us in just a couple short weeks it is with great pleasure and excitement that we release the new livery design for the No. 94 BMW Z4 GTD entry for the Rolex 24 Hour at Daytona. Since the decision to run the new Z4 platform in 2014 was made there has been a multitude of changes to our program; with a new car comes new equipment, new parts, new procedures and of course a new graphics package.
"With the transition to the new Z4 cars, we felt we needed to evolve our current liveries into something that would be suitable for the extreme curves and unique lines of the Z4 body." Commented Will Turner. "We wanted to make sure the new Z4 livery preserved the historic Turner Motorsport look and colors but also wanted it to give us something new and exciting and I think this Andy Blackmore livery does both. Blue and yellow BMWs are synonymous with Turner, standing out from the competition year after year."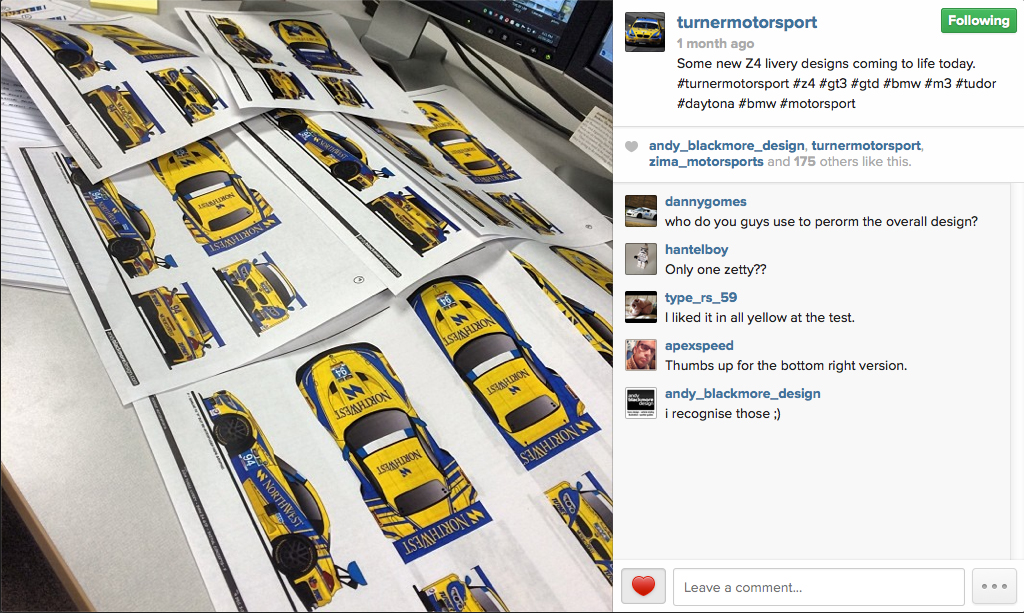 The blue and yellow livery dates back to 1997 with Will Turner's first E36 World Challenge Touring car which was indistinguishably modeled after the 1995-96 Renault British Touring Car liveries. The bright combination of the royal blue and bright yellow jumped off the TV screen setting the cars apart from the rest of the field.
"I was sitting in front of my TV watching Speed Vision and I couldn't help but be drawn to the bright colors of the Renault Laguna. They just popped." Will Turner explained. "I really liked the contrast and unique look of the blue and yellow together so I decided to go with it and the rest is history. That next season in 1998 we decided to do our E36 touring cars in the yellow and blue and now 17 years later we are evolving it to the new Z4. Obviously there are thousands of directions to go with a brand new livery but I think the Turner brand is the most important thing and that is why we stick with the blue and yellow year after year."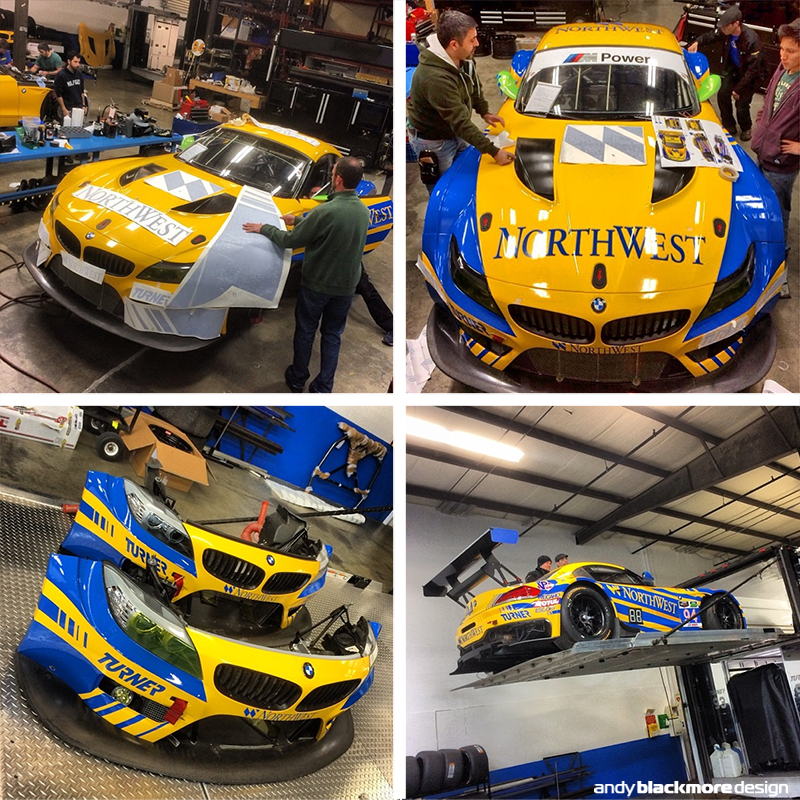 Blue and yellow BMWs have become part of the Turner brand. With the Z4 we focused on giving our primary sponsor as much real estate as possible while still retaining the strong connection with Turner. We would like to thank Andy Blackmore of Andy Blackmore Design for the hard work in helping us come up with the new design and finding something that would work with the Z4.
Look for the new Z4 later this month at Daytona International Speedway for the 52nd running of the Rolex 24 at Daytona. The race will be televised on Fox Sports 1 starting Saturday January 25th at 2:30pm ET.
Source:
Turner Motorsport
Full Portfolio review on the new look Turner Motorsport Livery here