It may only be October, but the first 2014 race seasons are now underway in the Middle East. The UAE Touring Car Championship runs until Spring 2014 and will race on all the major middle eastern tracks including Bahrain, Dubai and this past weekend, Yas Marina in Abu Dhabi.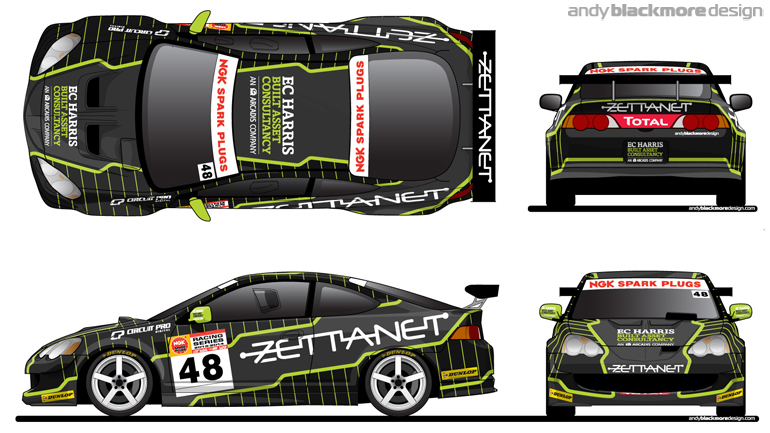 I recently completed a design for Irish racer Jonathan Mullan on his fully rebuilt Honda Integra R. The team, based in Abu Dhabi had seen my Saudi Falcons work and required a livery a little different from the norm, but with a black base and green accents as per their two main sponsors EC Harris and ZettaNet.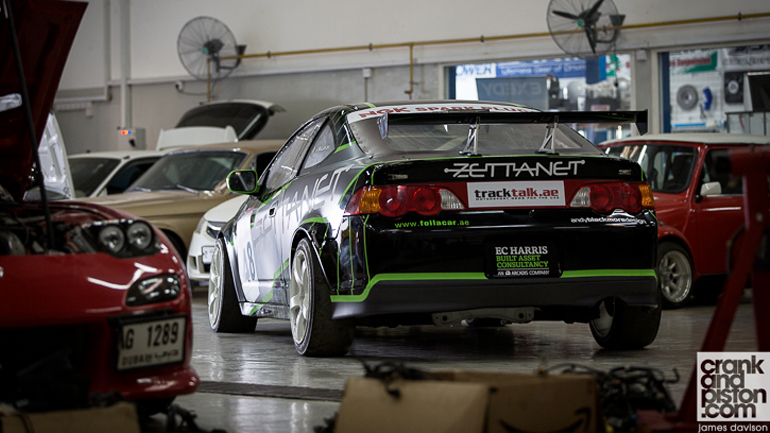 The car will race in the UAE Touring Car Championship and may also make an appearance in the 2014 Dubai 24 Hours.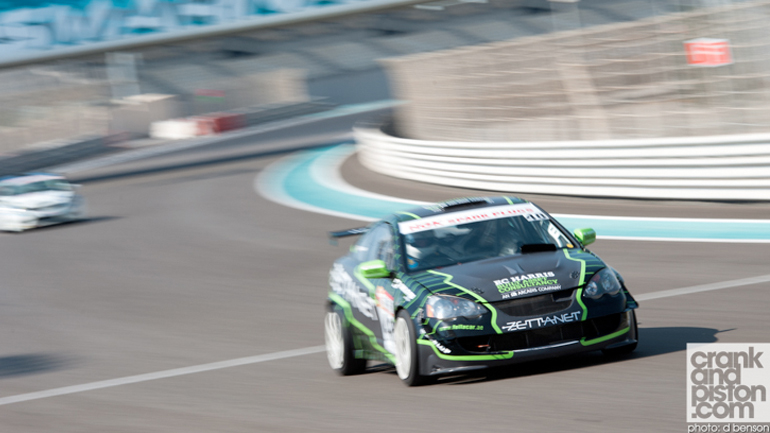 The team had a tough start to the season with issues throughout the weekend for the V-Tech system on the Integra engine.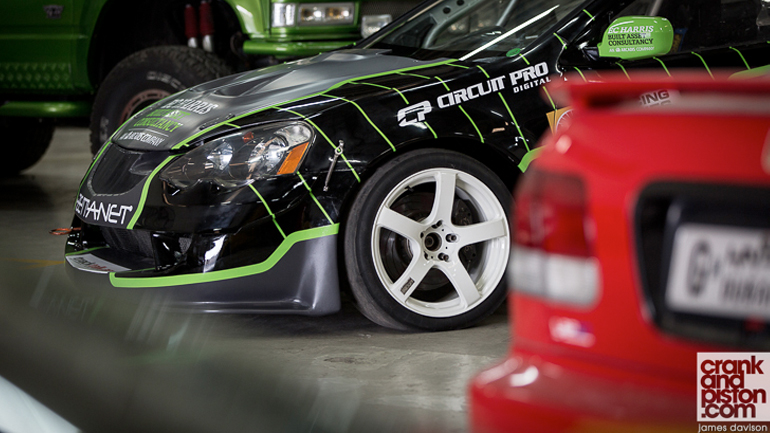 You can read the full Crank&Piston article here, complete with an extensive gallery.
A team race report is also available from sponsors, Circuit Pro Digital