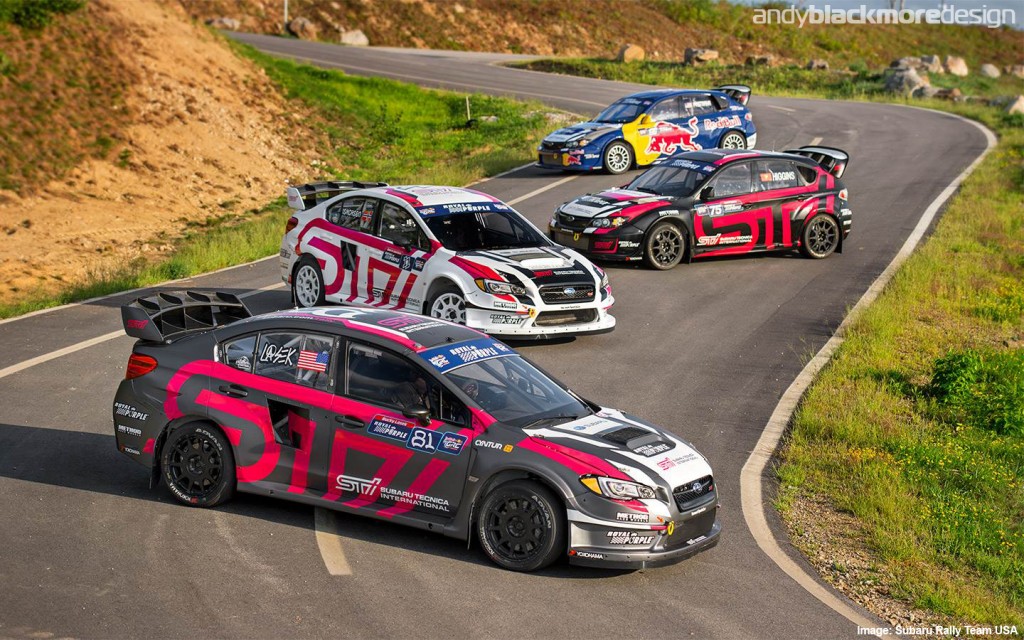 Client: Vermont SportCar for Subaru Rally Team USA
I have been very fortunate to have worked with Vermont SportsCar for a couple of years on their Subaru Rally Team USA entries in the Red Bull Global RallyCross Championship and Rally America. With increased involvement from STI a revised livery was required for the Los Angeles round of the Red Bull GRC Championship.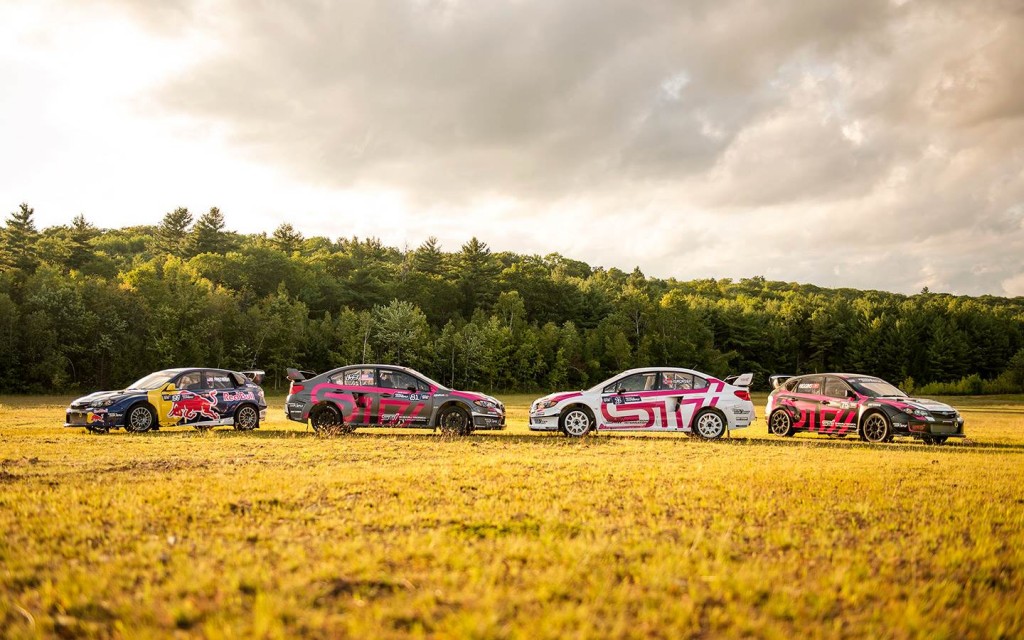 The original concept dates back to the beginning of the year when one of my initial concepts included an oversized STI logo along the side of the car. Large STI logos had been used previously on Nurburgring 24hr entries, but this was a little larger and cropped by windows and wheel-arches.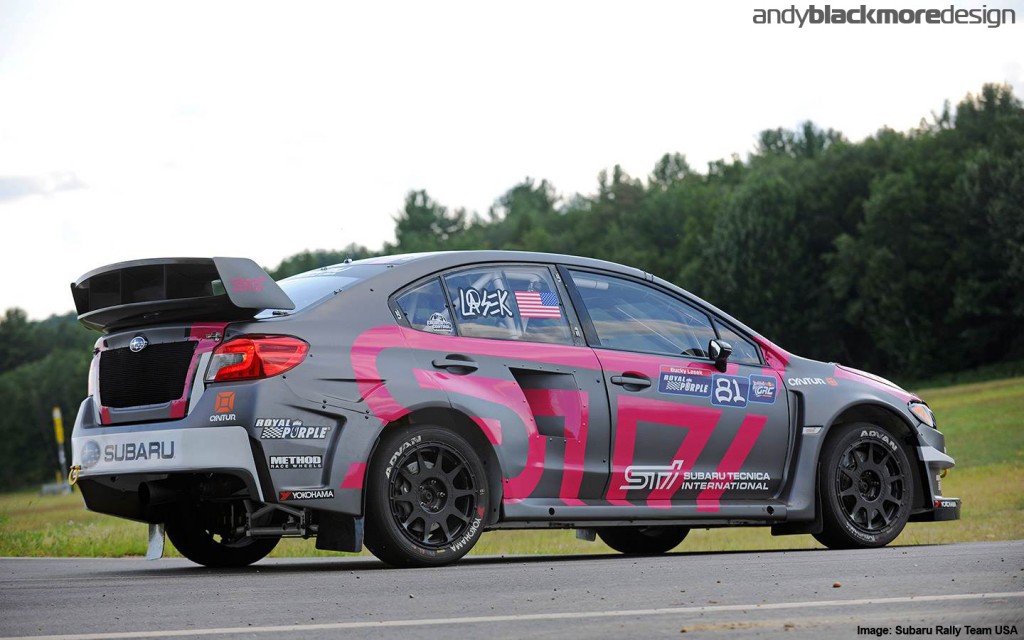 With the increased involvement of STI, I was asked to develop this idea again. The STI Cherry Red doesn't work on many colors, so while it has been used on various Subaru Blue's before, I felt it wasn't that strong. Similar issues with the usual Orange and light blue accents of the previous livery.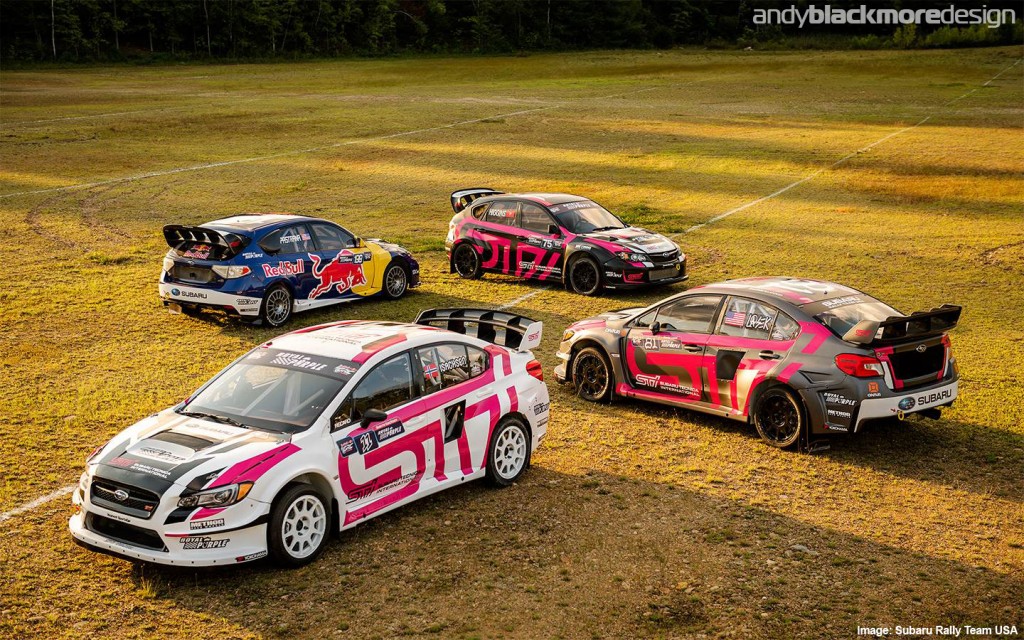 A range of base colors was presented and it was a hard decision to choose the best one, so Vermont suggested we do each car in a different base color.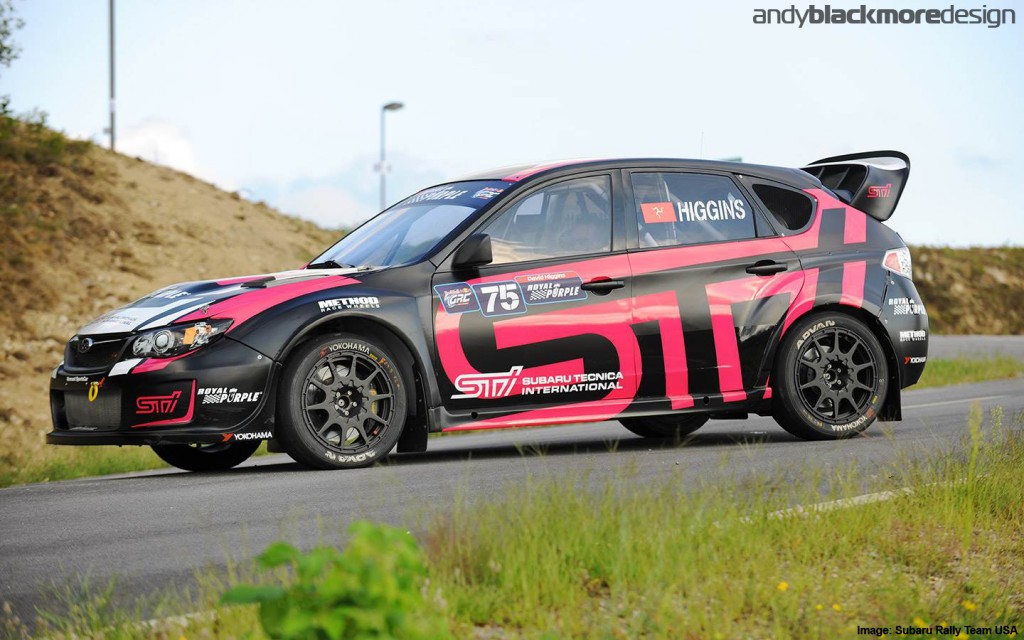 At the same time, the program was extended for David Higgins to compete in an additional older generation Impreza WRX STI, joining Travis Pastrama in a Red Bull entry.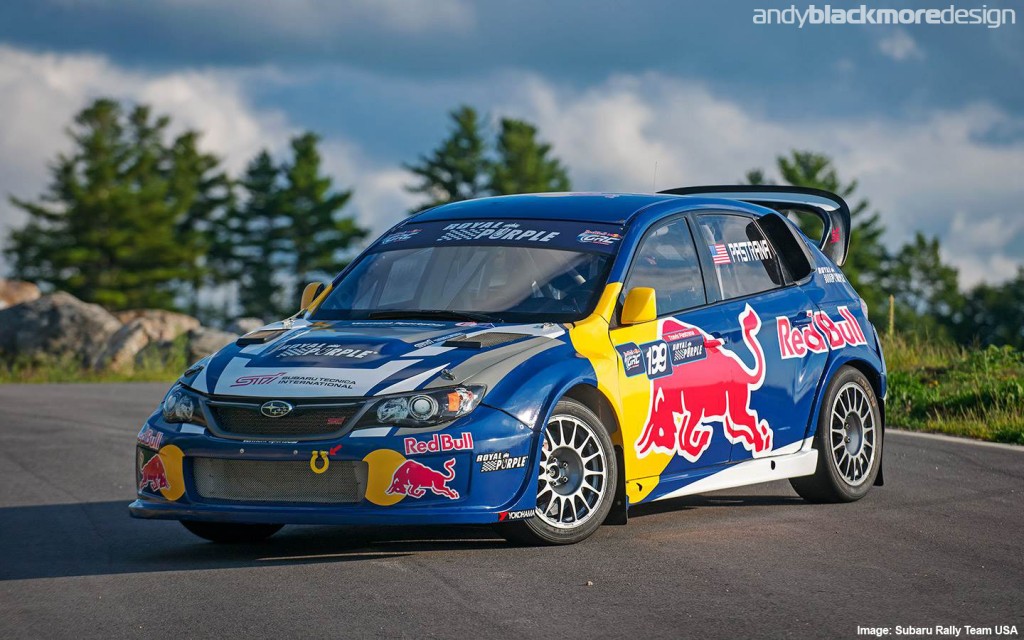 Travis' car is a mildly reworked variant of his 2014 livery, with the new 'corporate' front hood graphics and larger Red Bull branding in keeping with their own identity in Europe.
The revised liveries will compete in September in Los Angeles.