I was recently commissioned to produce a 15th Anniversary graphic showcasing all the American Le Mans Champions by Delta Wing Racing Cars. The graphic was in the style of my 'Spotter Guide' series and included Audi, HPD, Lola and Panoz Championship winning cars.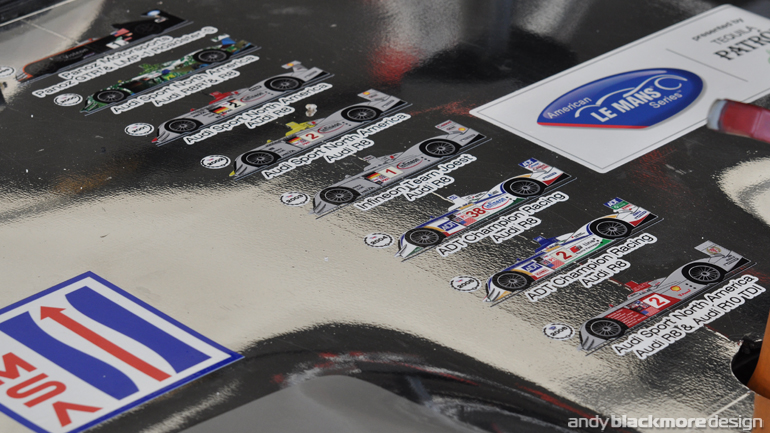 I was approached by legendary team boss, David Price, who I had created liveries for in the 1990's for various McLaren F1 GTR and the first Panoz GTR-1. I had to draw some of the early chassis up from scratch including the Panoz LMP-1. Luckily Photographer, John Brooks came to the rescue with some great reference shots. DeltaWing Racing Cars Manager Partner Dr. Don Panoz founded the ALMS in 1998 and built it into one of the premier sports car racing series in the world. The series came to an end this past weekend and will merge with GRAND-AM to form the Tudor United SportsCar Championship in 2014.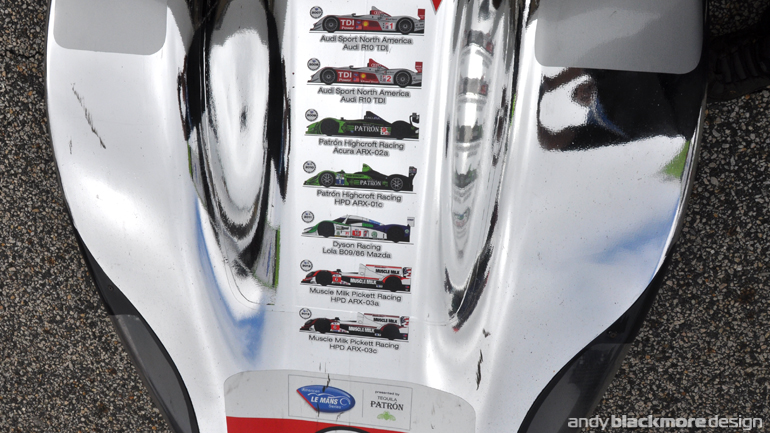 Hopefully, the Spotter Guide series will be back for the TUSCC.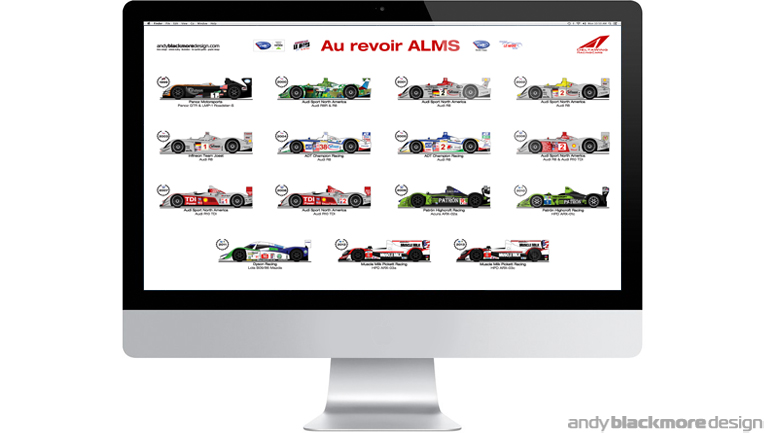 Following many requests and with thanks to Delta Wing Racing cars, I have been able to release the artwork as desktop wallpaper. Three versions are available below.
I would like to thank the American Le Mans Series for supporting the Spotter Guide series these past six years, as the strap line use to say, 'For the Fans'.
They have been an awesome partner and along with the teams have been most helpful in supplying reference, often under embargo or when building of race cars are #1 priority. The American Le Mans Series changed sportscar racing in North America and now we look forward to the future.
Special thanks to Josh, Ryan, Misty, Kelsi, Erin, Taylor, Scott, Nate and Ed at the ALMS for all their help and support.
You can download a Wallpaper of the 15 ALMS Champions here.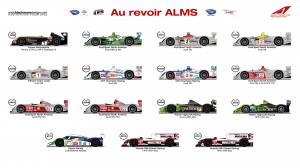 Hi res Desktop (2560×1440)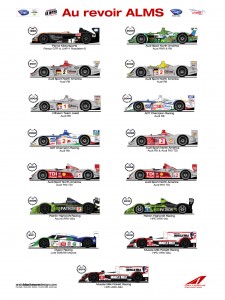 iPAD/Tablet Portrait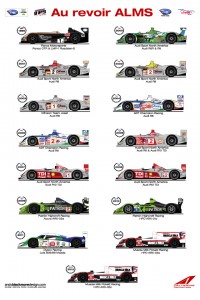 Smartphone