I was approached by CJ Wilson Racing earlier this year to design a unique crash helmet for Ohio State University student and Mazda MX-5 racer, Patrick Gallagher.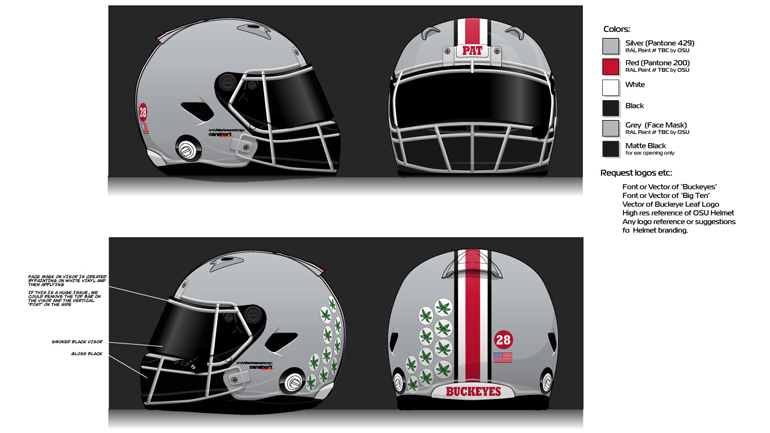 Working with the teams PR Guru, Declan Brennan, we decided to create a unique replica of the current OSU College Football helmet With some subtle colour breaks giving the impression of a different appearance around the base and a mock chin guard the helmet, painted by Censport Graphics looks amazing.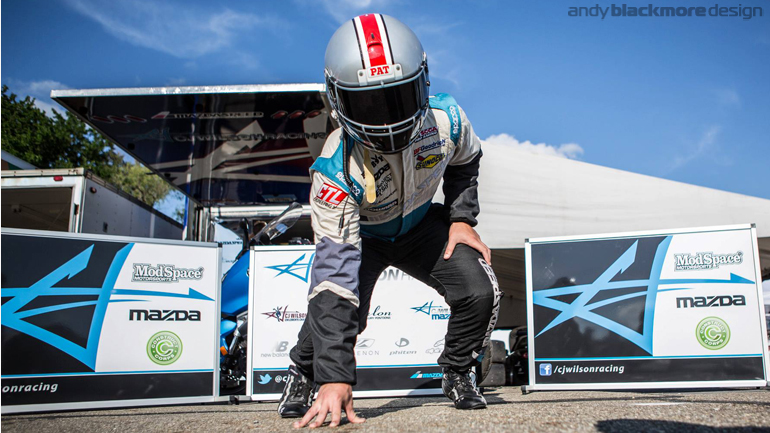 The helmet will go up for auction to raise money for Nationwide Children's Hospital in Columbus. The helmet received significant exposure online, thanks to Jalopnik and a number of American Football related sites.