Last month I was commissioned by Electronic Arts to create a one-off Battlefield 4 livery for the Belgian Team WRT Audi R8 LMS which will compete at the forthcoming Nurburgring 24Hours.
I had previously worked with Edward Sandstrom and EA Exec Patrick Soderlund on the Team Need for Speed programme, so it was cool to get another chance to create an EA Livery.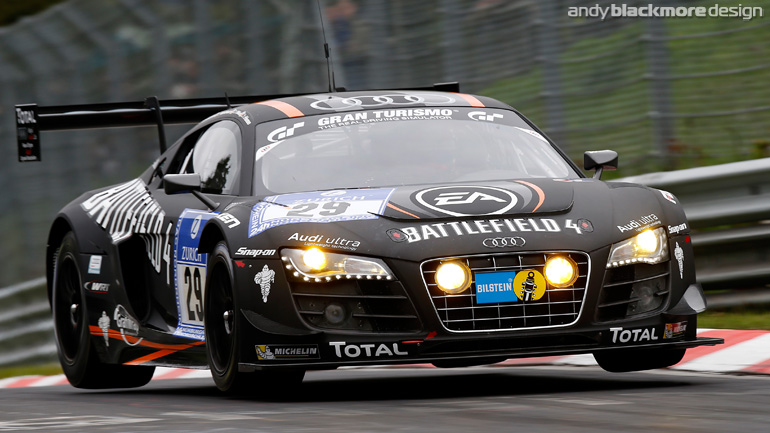 The brief was simple, dark colours, look menacing and aggressive. The design features Gloss Black and Orange (taken from BF4 advertising.) accents overlaid on a Matte Black base to give it a semi-stealth look for Battlefield 4. A wide range of concepts was proposed (as with all projects) including digital camp and a full matte look (including de-chrome!).
Final design loosely based on the team's regular FIFA livery.