Top IMSA and Le Mans racer, Jeff Segal recently launched his new state of the art GPX Driver Development Lab in Miami Florida. I worked with Jeff on the GPX identity including their new logo.
Here, another recent client (more on that soon), Guy Cosmo, paid Jeff a visit for Motorsport.com to see the set-up. Some concept art for the logo design follows.
We decided earlier on to create a dramatic White and Red logo which hints at racing without shouting racing or simulations as GPX has a wide ranging future ahead.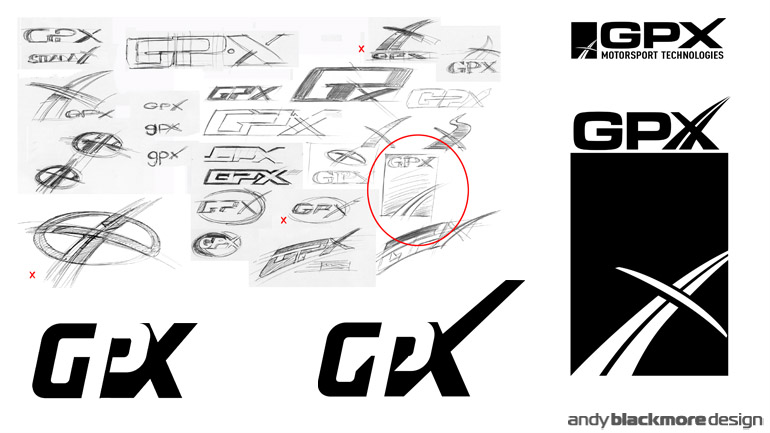 Early concepts focused on the 'X" as a bridge crossing a highway, but we decided to simplify this during development into a bold clear graphic giving a subtle hint of a corner.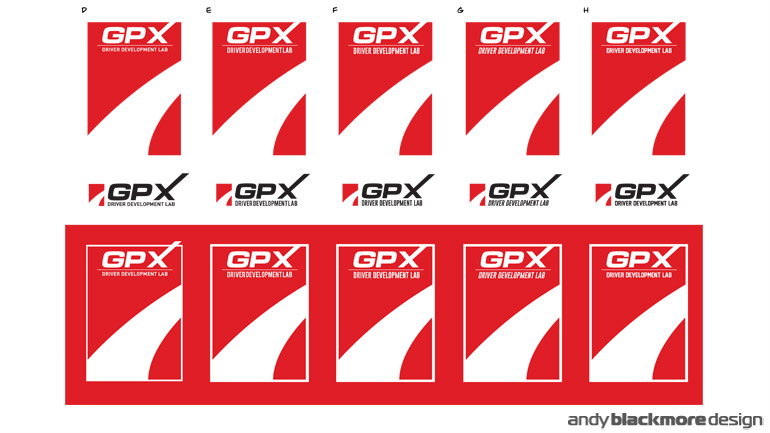 This concept image shows the subtle changes in proportion and font to balance the logo correctly. At this point we dropped the bridge to create a more track focused arc.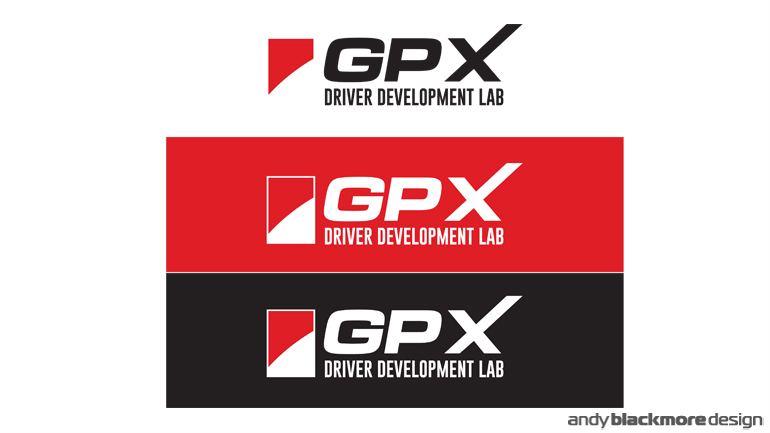 The final logo calls out the 'X' in the bold clear font, remember this needs to read well at speed. We wanted the logo to remain clean and almost clinical, so we decided to omit any keyline around the white box.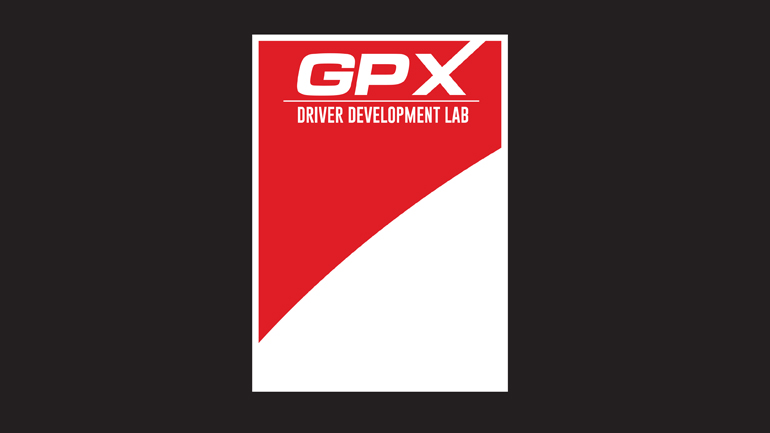 The portrait version incorporates the GPX into the red box and ideally suited for documents and smaller usage while the landscape version has been designed for maximum impact.
The new lab has already been successful aiding Mirco Schultis to a recent PC class win at Detroit Belle Isle GP circuit and even multiple World Champion, Emerson Fittipaldi has tested at the lab.
You can read more about the GPX Driver Development Lab on their website, or their Facebook Page