Early last year, I was commissioned by well-known car enthusiast, Benjamin Sloss to create a unique livery (below) for his Ferrari 458 Challenge Evo using state of the art AERO Paint film using  Cobalt Blue AERO Liquid Metal™ on Speed Yellow livery. AERO had suggested me after working on previous designs for CJ Wilson Racing and Tyler McQuarrie Racing.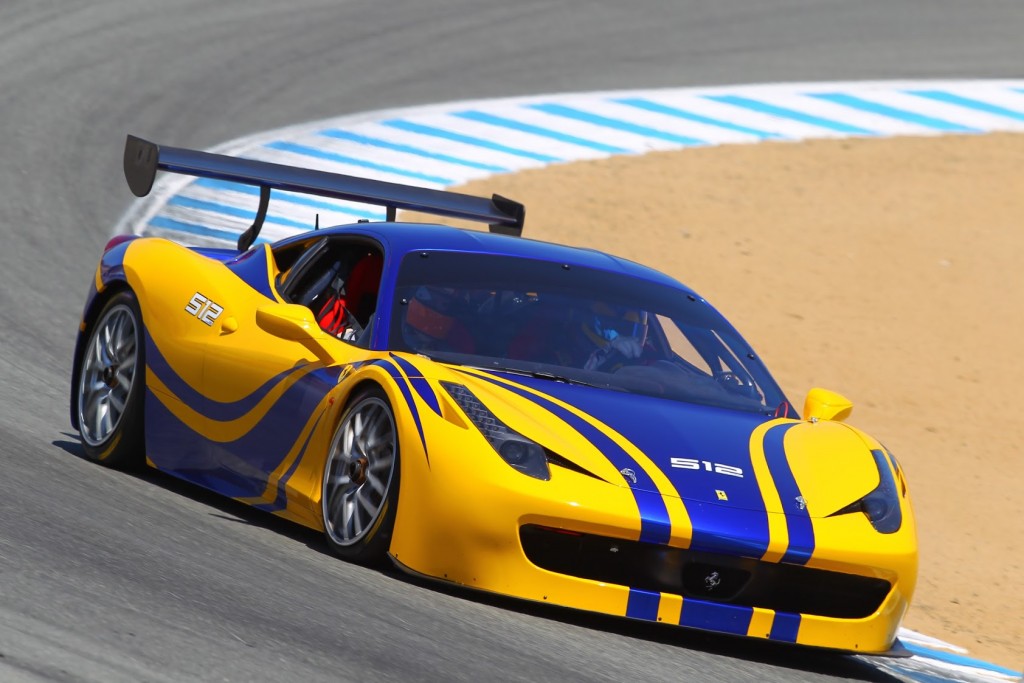 After running his Ferrari 458 Challenge car over the last year, Sloss and his wife, Christine, decided to purchase another 458 Challenge EVO for her to drive as well. With so much success on the first livery, Mr. and Mrs. Sloss decided to reverse the Cobalt Blue and Speed Yellow livery for their second Challenge car (below).
The result was superb, and will help keep the car and its great look fresh and protected from the elements.