Leading Porsche racer, Corey Fergus has been a client for a number of years, campaigning  various Porsche's in the Pirelli World Challenge with an AERO supported 'paint' wrap including the Porsche Cayman below.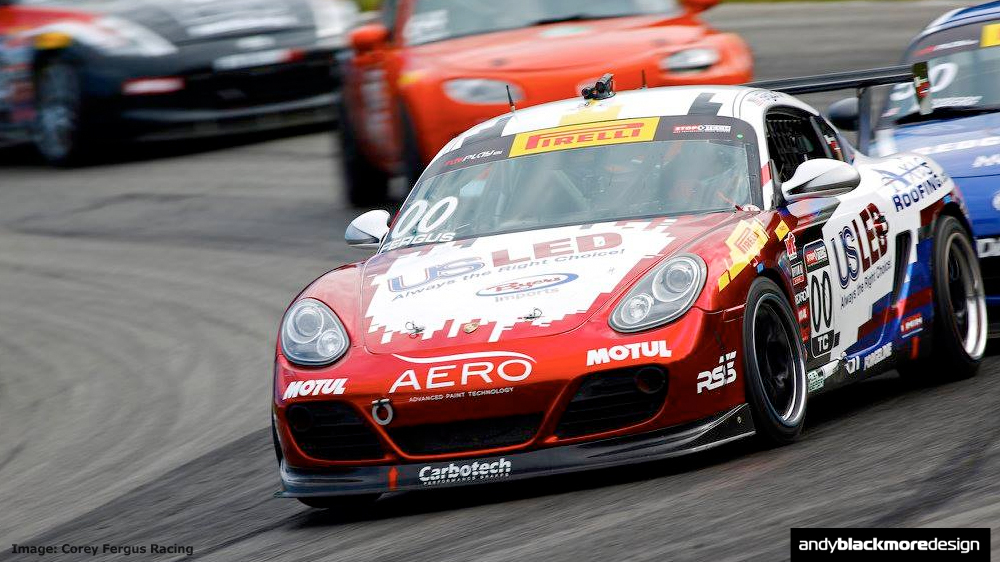 For 2017, Corey has teamed up with Moorespeed Racing to race in IMSA's Porsche GT3 Cup Challenge USA with the new updated Gen 2 Porsche 911 GT3 Cup Car.
The livery has been updated to reflect revised branding. In the process, Moorespeed have been impressed with my design work as I am now assisting the team on their other car livery. A great start to 2017.