With the rush of IMSA so called 'off-season' past us and wrapping up other projects, it is  a good opportunity to catch up on vehicle templates now available, ready for liveries!
These templates have been produced using OEM or team supplied art, are to scale and fully vector.
Creating any template takes hours, so having these assets built and to hand makes the design process more efficient and cost effective. Working with scale templates are vital for a smooth design and vinyl/paint application process. As a trained Vehicle Stylist, I understand how a 2D graphic works on 3D form perfectly. Once signed off, these are ready within hours for print and vinyl production, streamlining the livery process.
I also have a full suite of templates for team and fan clothing and race haulers.
A summer of recent templates:
GT3:
Aston Martin Vantage GT3
Audi R8 LMS GT3
Audi R8 (2015,6) GT3 (WIP)
BMW M6 GT3
BMW Z4 GT3
Dodge Viper GT3 (WIP)
Ferrari 458 GT3
Ferrari 488 GT3
Lamborghini Huracan GT3
McLaren 650S GT3
McLaren MP4-12C GT3
Mercedes AMG GT3 2015
Mercedes SLS AMG GT3
Porsche 991 GT3 Cup
Porsche 991 GT3-R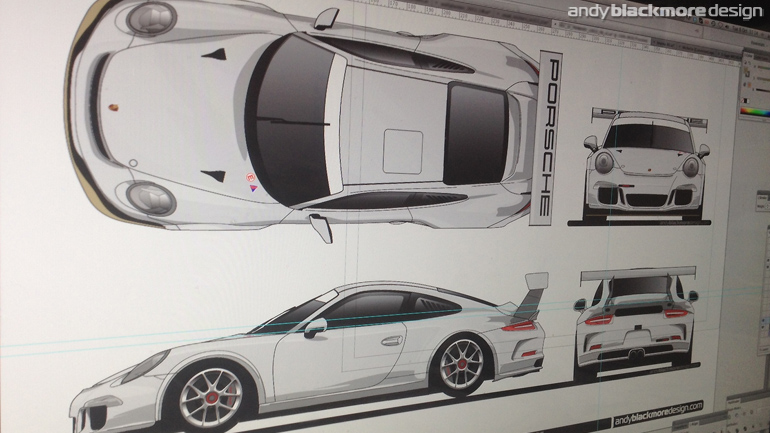 Prototype (front, side, plan):
Gibson P2 ( partial)
Ginetta LMP3 (and variants)
Ligier JS-P2
Oreca FLM09
Oreca 03R
Oreca 05Â  (Side, Plan)
Corvette DP
Riley DP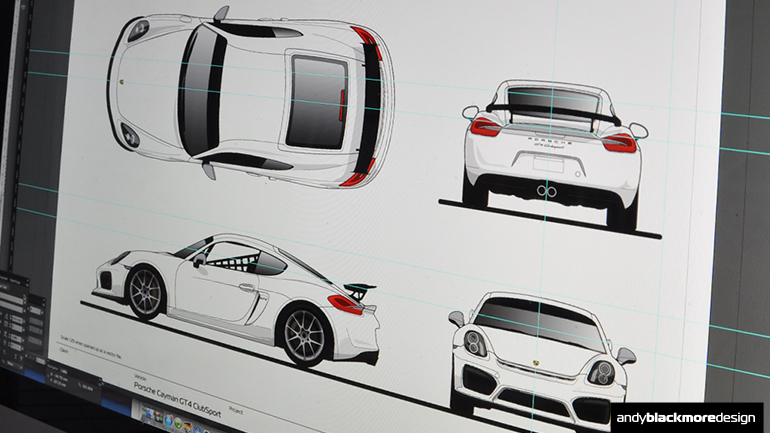 Others:
BMW 2 series
Ferrari 458
Ferrari 488
Formula E
Indycar – Honda and Chevrolet (partial)
Lamborghini Huracan Super Trofeo
Mazda MX-5 Global Cup Car
Mazda MX-5 (Gen3) Cup and CTSC
Mygale F4
Porsche Cayman GT4 ClubSport
Porsche 911 GT3 Cup (997 chassis)
Ford (Mustang) Shelby GT350-R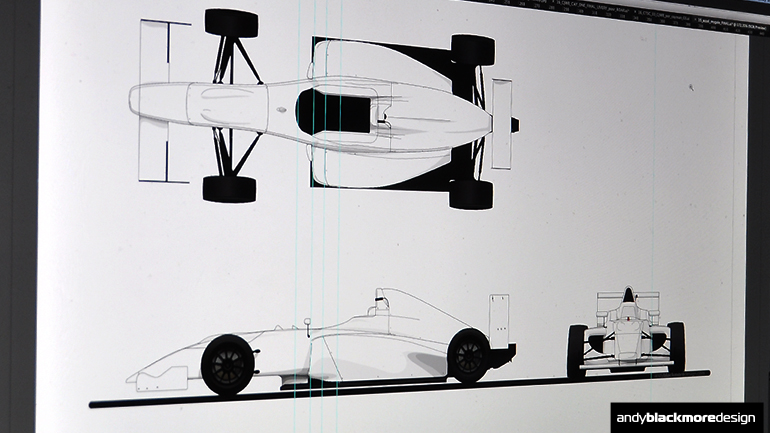 A 3/4 view can also be drawn up at your convenience. Together, this artwork can be used for team launch, marketing materials, sponsorship proposals and even store merchandise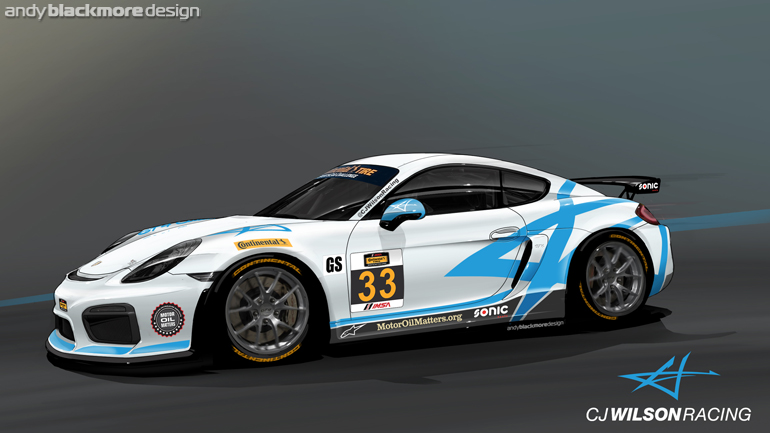 A traditional render can be produced quickly to showcase designs internally or pubilcly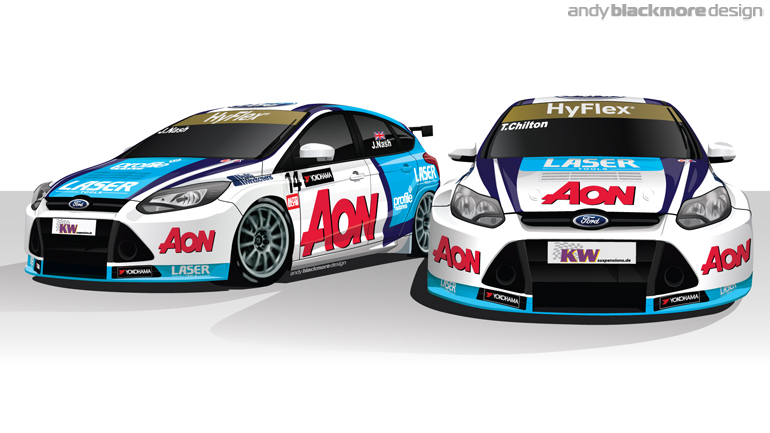 or a full vector illustration can be produced which is quite to iterate…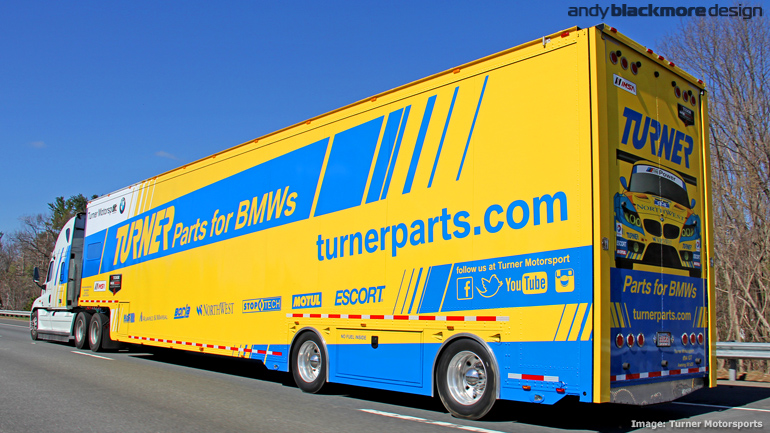 and can be scaled to fit a race hauler without the loss of any resolution.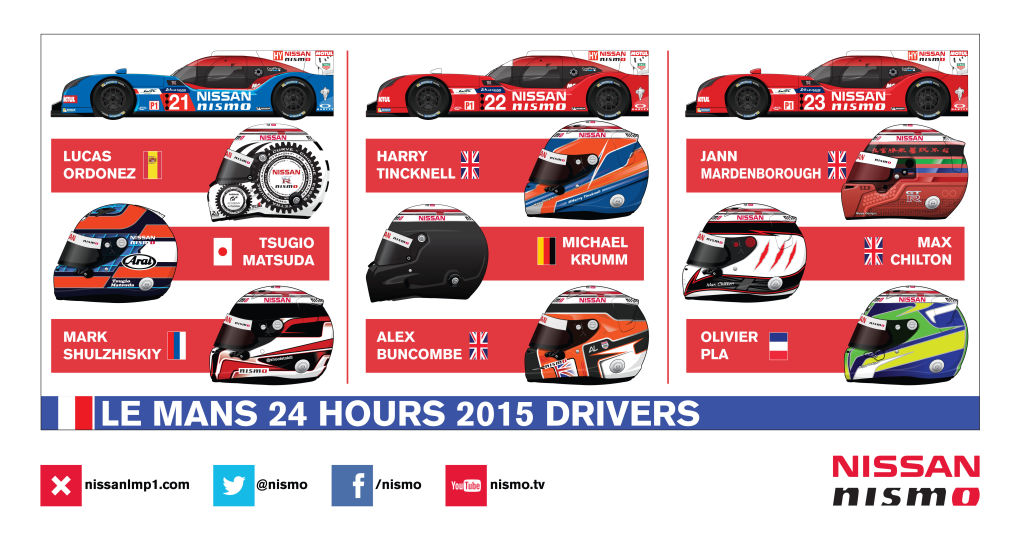 or something smaller such as a Hero Card or Infographic.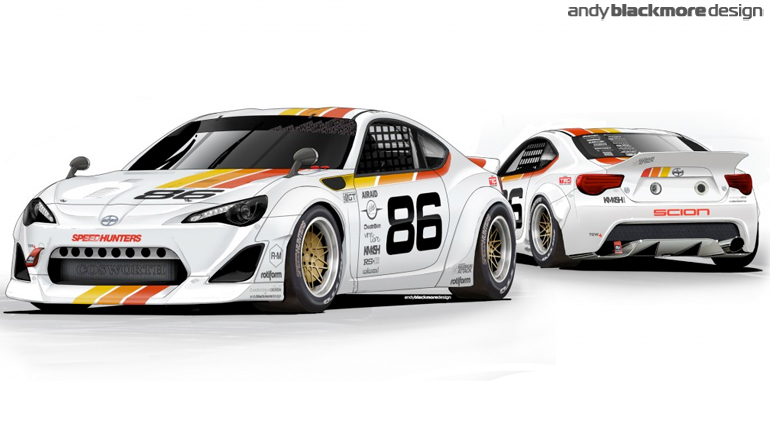 With a background in vehicle design,  if you need body additions show or designed, then I can also handle that with ease on elevation or 3/4 views.
If you are interested in a race livery for 2016, drop me a line immediately as space is now limited.
Note: Templates are generally not available on their own without a livery design projects. Only on a case-by-case basis to existing or past client