Nissan have released their revolutionary weapon for the 24Hr of Le Mans and the World Endurance Championship as part of their Superbowl advert segment. I was fortunate to be commissioned to create some illustrations for their press pack which was created by Paul Ryan Media.
Using a selection of images and renders, but no scale elevations, I was tasked with creating side and plan view illustrations of their new GTR-LM P1 machine in a very tight deadline. Produced entirely in Adobe Illustrator, this vector drawing has been built up in sections so elements can be viewed or more importantly hidden by a click of the mouse.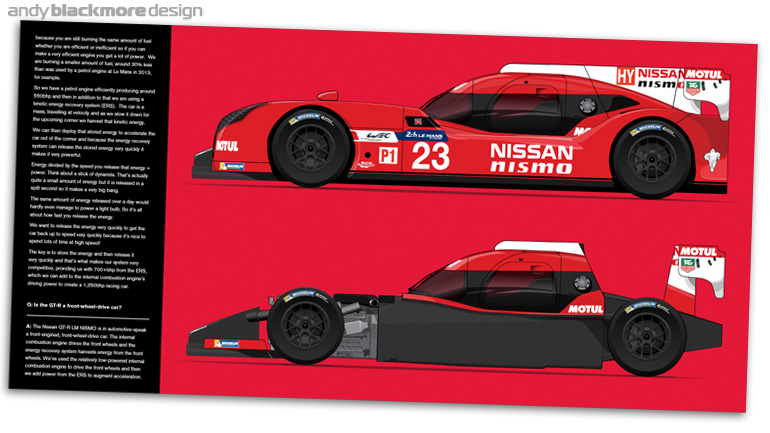 In addition the artwork for the wheel was then used with some of my other existing artwork for the Michelin Press release at the end of the press pack.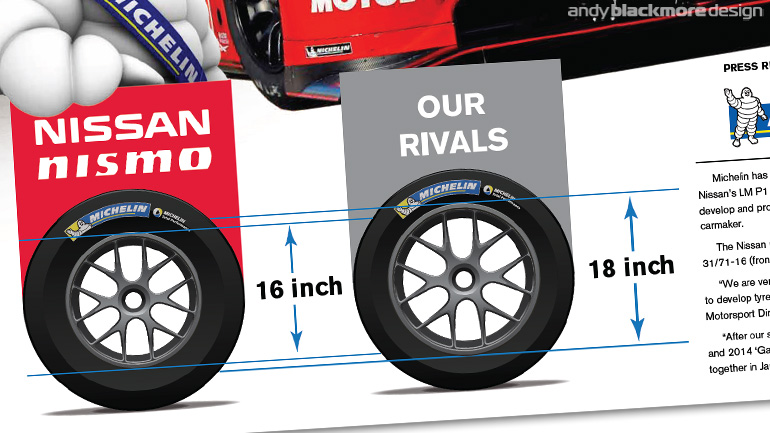 You can read the full Nissan Press release here and  a direct link to the press pack here.
Marshall Pruett has an awesome set of images and background detail on DailySportscar