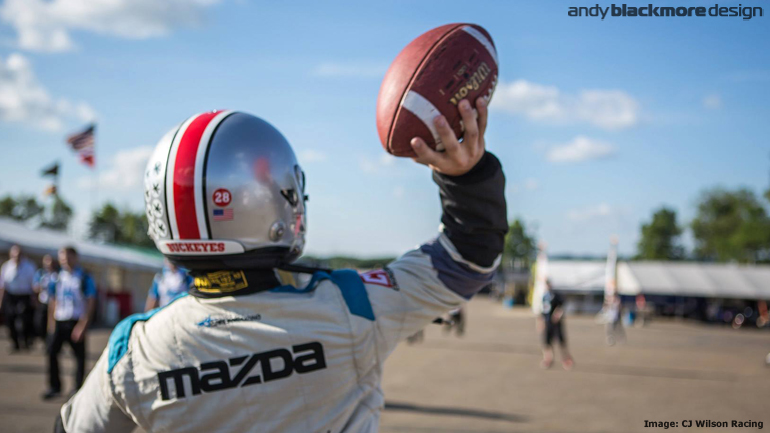 Baseball star, CJ Wilson owns a successful racing team who always looks for exciting and different opportunities. Declan Brennan, Strategic Branding & PR Director at CJ Wilson Racing came up with a great promotion for  driver Patrick Gallagher at his local Mid Ohio track.
Gallagher is a mechanical engineering student at The Ohio State University and now a life long devoted OSU Buckeyes fan.  For the local round of the Playboy Mazda MX-5 Cup, I designed a Replica Buckeyes Football helmet design for his new Arai lid.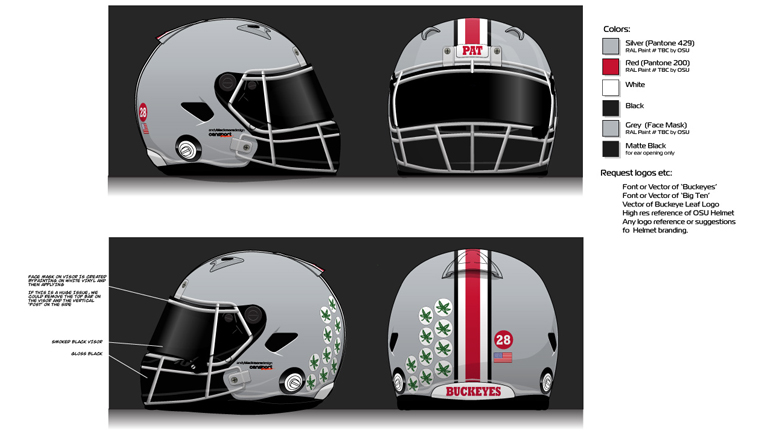 The main challenge was to change the visual proportions of the Arai helmet to make it look more like a Football helmet. Not just with the face area, but you may notice a small area of black at the bottom of the helmet to fool the eye that the helmet as a different shape. Subtle airbrushing also suggested new form for the helmet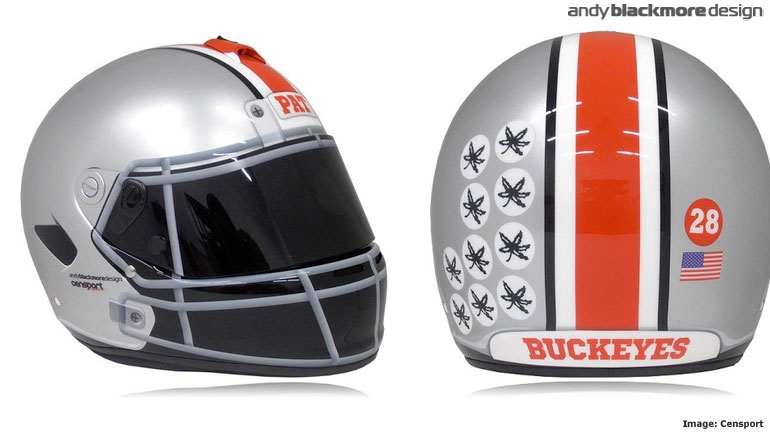 We needed to ensure the face mask didn't compromises Patrick's view when he's racing in the MX-5 Cup this weekend. There is a huge variety of masks available for different positions and skills in the 'real world', so I choose a design which gave the largest aperture and base it off that. The actual visor graphic is vinyl, while the rest is painted by Tyler Cenarrusa of Censport Graphics.  Following the TAG Heuer Tommy Milner helmet, this is the second project in which Tyler and I have worked together.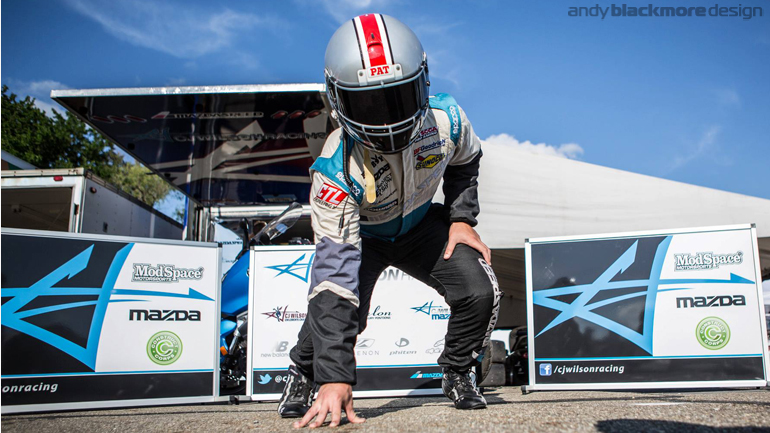 The Buckeye leafs are an iconic graphic for the OSU so it was important to include these on the back of the helmet. The football players alsohave the Stars and Stripes and significant numbers, so we decided to include Patrick's race number to personalise it further.
When it was announced, the helmet received significant exposure online with articles from NBC Sports, Jalopnik, Racer and Mazda in the press and on local TV.
The helmet was auctioned off the charity after the race in aid of Hematosis and Thrombosis Center at the Nationwide Children's Hospital in Columbus