Long time client, Saudi-Falcons showed off their all new Porsche 991 GT3 Cup cars this week ahead of the opening round of the Porsche 911 GT3 Challenge Middle East this weekend.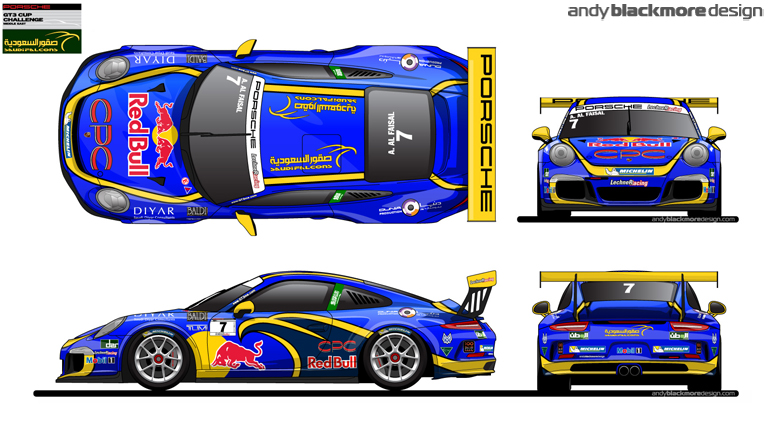 Developed from the 2012/13 livery, the design has evolved with the Saudi Falcon graphic moved rearward on the all new car to accommodate series branding and other sponsors. As before, the two car team will run in different colours. Previous Champion and Red Bull Athelete , Abdulaziz Turki Al Faisal will run in Blue and Chrome Blue while current silver GT3 Challenge ME 'Silver' Champion, Faisal Binladen will run in the tradition Green and Chrome Green associated with the Kingdom of Saudi Arabia.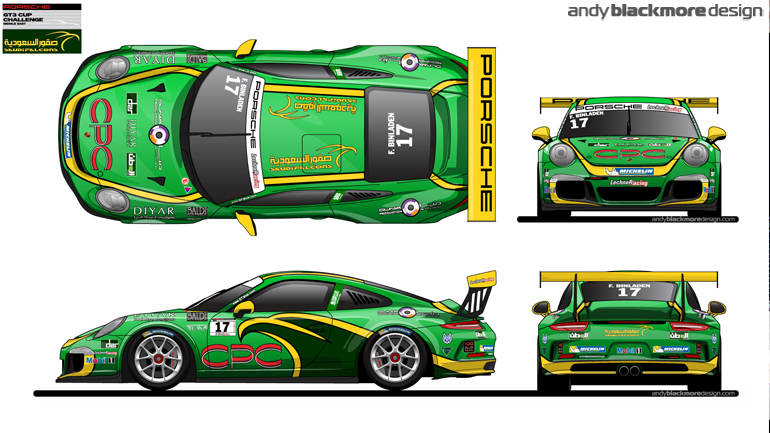 Watch out for a full post, but in the meantime, check out the rest of these awesome images from Abduallah Al Rodan and Crank and Piston here.
Want your car to stand out and generate significant media coverage? Get in contact!