The Saudi Falcons BMW Z4 GT3 took to the track this week in Dubai for the 24Hours. Run with Schubert Motorsports, the car featured a unique part Chrome livery which worked well in the strong light and sunset of the Middle East.
The cars were expertly wrapped by Christian Dreyer. Schubert had previously campaigned the Team Need for Speed BMW Z4's with my livery, again, wrapped by Christian.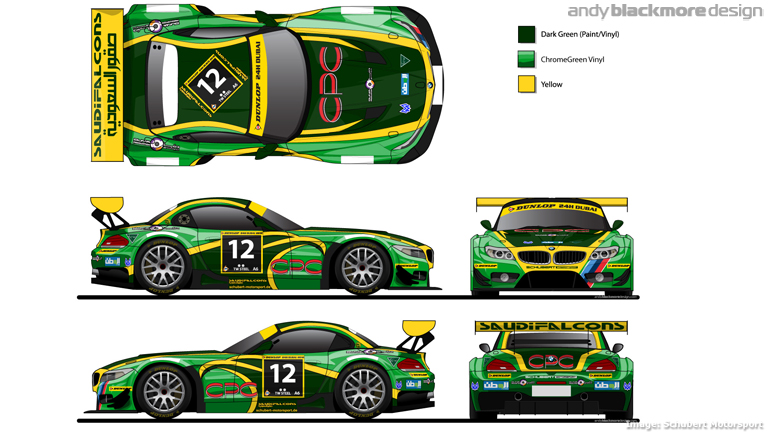 Both cars performed well, qualifying well and leading in the race, but ultimately both retired in the second half of the event. Regardless, they received more coverage than any other team at the event!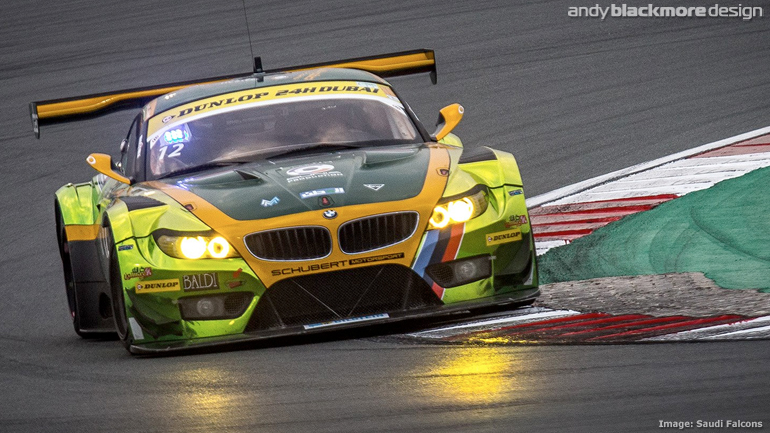 You can view an extensive gallery at CrankandPiston.com