Been a busy few months with liveries and Spotter Guides, so updates have been less frequent on here than I would desire.
Anyway, a big update on the site in a few weeks with many of the 2017 liveries, but first off, just to let you know a number of new Spotter Guides have been released on sister-site, SpotterGuides.com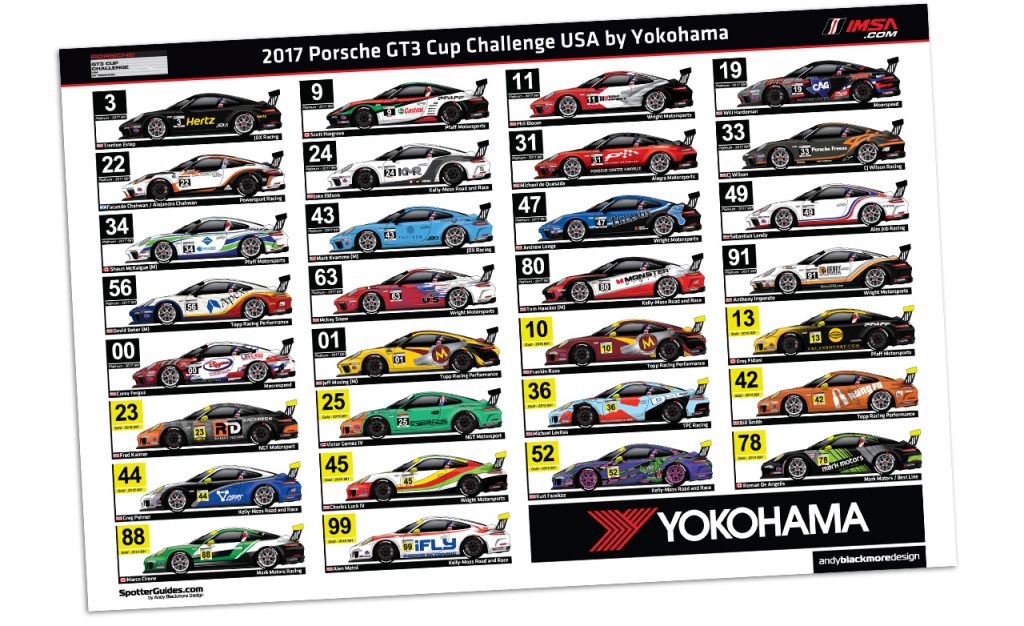 In addition to the usual IMSA WeatherTech and Continental Spotter Guides, updated for each race weekend, I have recently released the Official IMSA Porsche GT3 Cup Challenge USA by Yokohama Spotter Guide and the Official Lamborghini Super Trofeo North America Spotter Guide. Both series racing this weekend at CoTA.
With these four series, a total of 13 cars will be carrying my liveries, plus a couple more I helped on a little. Pretty cool!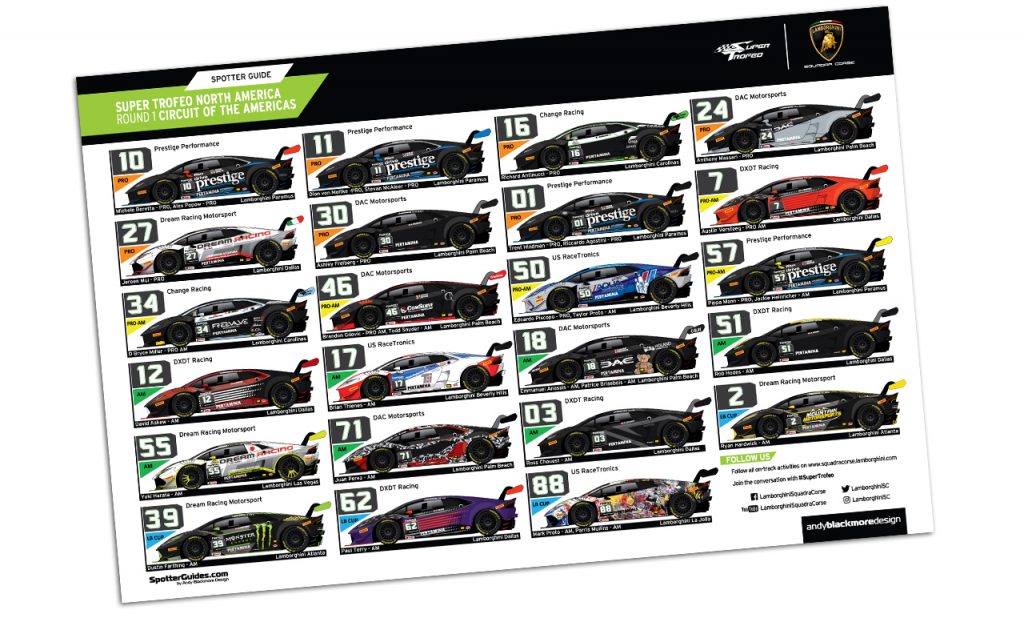 Looking ahead, the Canadian Porsche GT3 Cup Challenge kicks up later in May and this will also have its own Spotter Guide. IMSA Prototype Challenge Spotter Guide will be released in time for the next event, but before that, the return of the Dunlop 24 Hours of Le Mans Spotter Guide!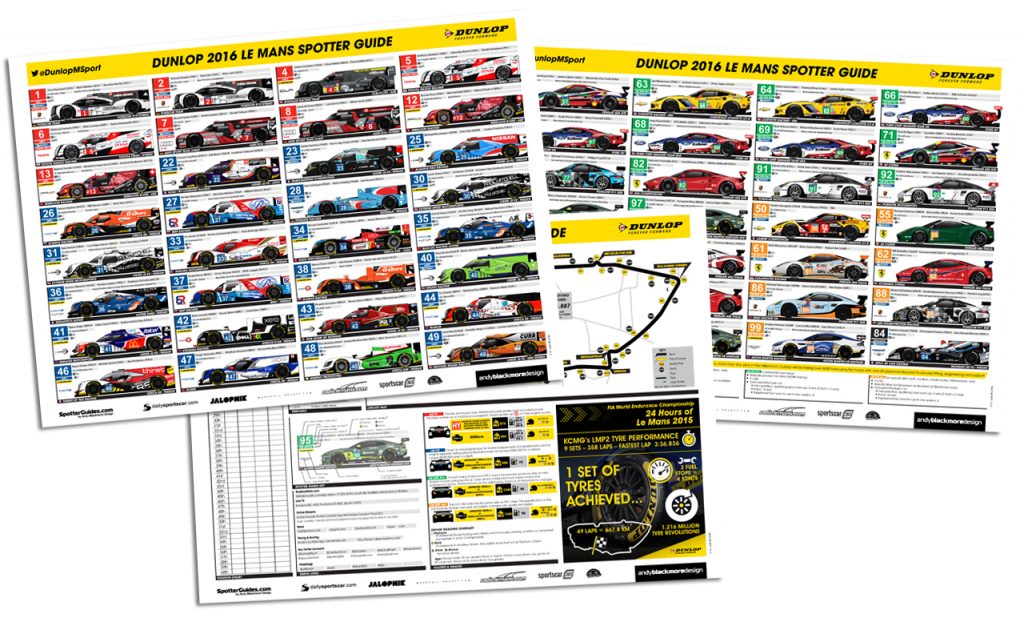 Thanks to IMSA, Lamborghini and Dunlop for their support and partnership and to everyone who has downloaded, shared or liked a Guide. Full details over on SpotterGuides.com