I have been very fortunate to have turned my hobby into my career. Although not a big 'design' project, this is a special one for me. I was commissioned by regular client, Vermont SportsCar, who run the Subaru Rally Team USA program to create a Colin McRae tribute livery to celebrate the 20th anniversary of Colin's World Rally Championship. David Higgins will pilot his Group N (JRM) Subaru WRX STi with co-driver Craig Drew.
I have tried to keep as close was we can to the original livery, swapping out tyre and fuel sponsors of the day to 2015 partners including coloration where possible. Subaru die-hards will notice we are also using the darker non-metallic blue of the early cars.
It was a very cool project to work on and as a kid from Great Britain who grew up with rallying (my god-father was a co-driver, then later I co-drove in a couple of Single Venue British Championships with my brother-in-law) it was special to be able to pay tribute to Britain's first WRC Champion.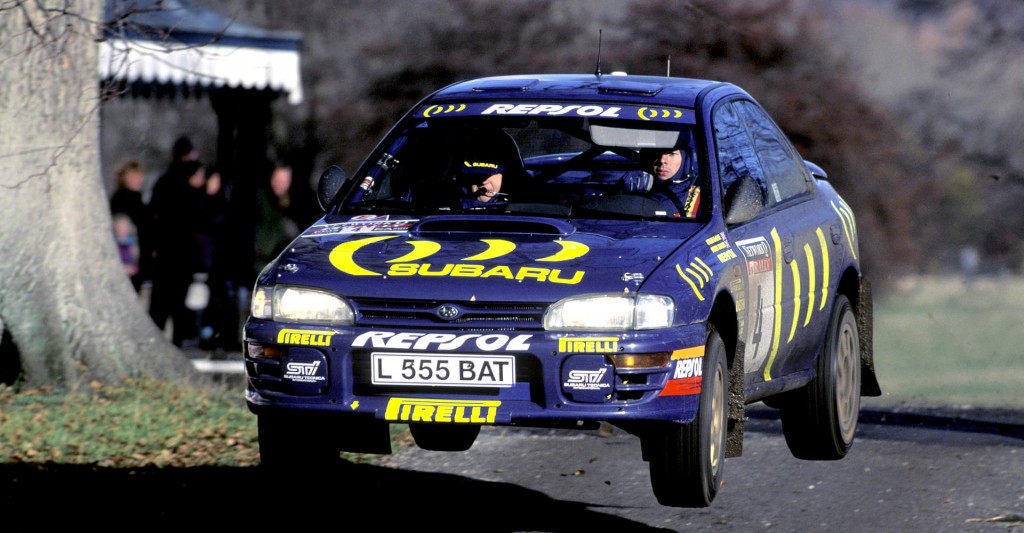 Image: Volkswagen Motorsport(!)
Anyone up for a Richard Burns tribute in 2021?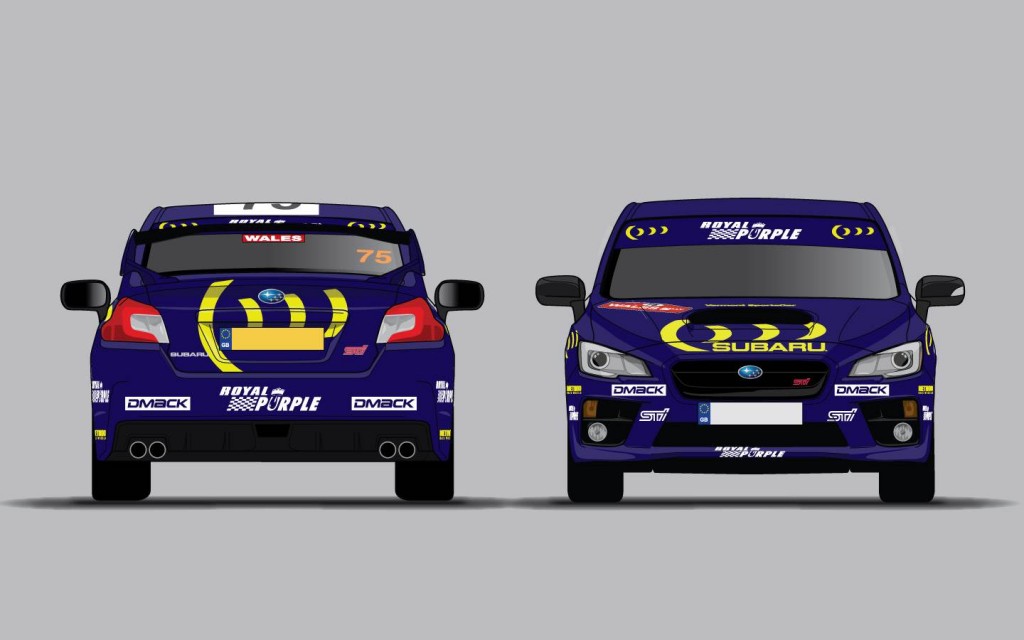 Press release: Subaru Rally Team USA
Higgins to Run Rally GB with a Commemorative Colin McRae Livery
After closing out a perfect, undefeated season in the 2015 Rally America Championship, David Higgins has one more rally behind the wheel of a Subaru before year's end. The next stop for the champ is on home soil at Rally GB, and Subaru has something very special planned for the occasion. This year also marks a special anniversary for the manufacturer. Twenty years ago, Colin McRae won Rally GB to claim the first WRC title for Subaru. To commemorate the late Colin McRae and that historical win, Higgins' 2015 WRX STI rally car will feature a throwback livery in iconic blue and yellow with classic gold wheels.
The team had hoped to enter David's VT15r Open Class spec 2015 WRX STI, prepared and managed by Subaru technical partner Vermont SportsCar for the Rally America Championship (similar in spec to modern WRCar but built to Rally America's regs). However, the car was too far out of MSA regulations to be modified for entry into Rally GB; so a 2015 WRX STI R4 from JRM has been sourced for the event. Higgins' Vermont SportsCar/Subaru Rally Team USA crew will oversee his entry and run the car, and Craig Drew will be handling co-driving duties as well.
"Not only is this a tribute to Colin and our rally heritage, it's also our way of thanking David for winning five consecutive Rally America titles in a row for Subaru," commented Rob Weir, Motorsports Marketing Manager, Subaru of America. "Subaru's rally spirit has remained alive in different corners of the World since that first big win with Colin in 1995. It was the spark that made rally so popular not only for Subaru but across the world for the sport. We're excited to do this for Colin, David, and especially the fans."