Very sad to hear of the untimely passing of Andrea de Cesaris during this past weekend. A much under-rated driver who also had one of the longest ever careers in F1 with a good hand of podium finishes. He almost won a couple of times, bar mechanical issues. Many people forget he also raced in Sportscars with Lancia (see DSC link below).
This sad news is close to home. One of my very first commissions was presented to AdC by his Fan Club and Marlboro at the Belgium GP 22 years ago.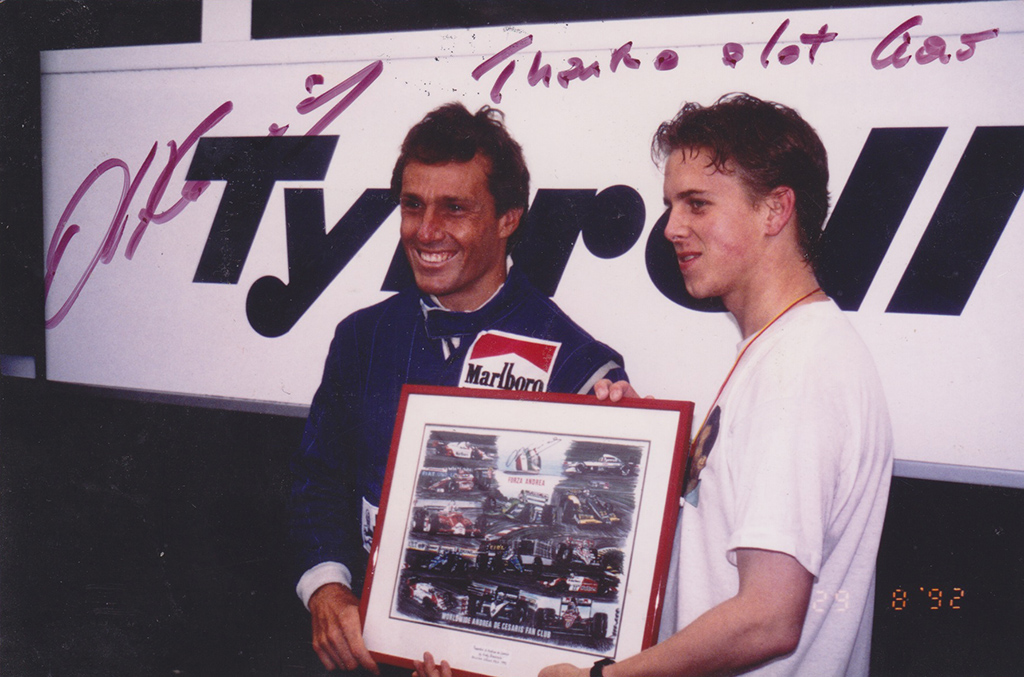 It was a real pleasure to create this montage for him. A very dedicated racer (you dont find many who will help the mechanics build their car when pushed for time) but also a very genuine and friendly guy who always said hello to this almost stranger.
RIP Andrea. Forza Andrea
http://www.dailysportscar.com/2014/10/06/andrea-de-cesaris-1959-2014.html
http://www.autosport.com/news/report.php/id/116190