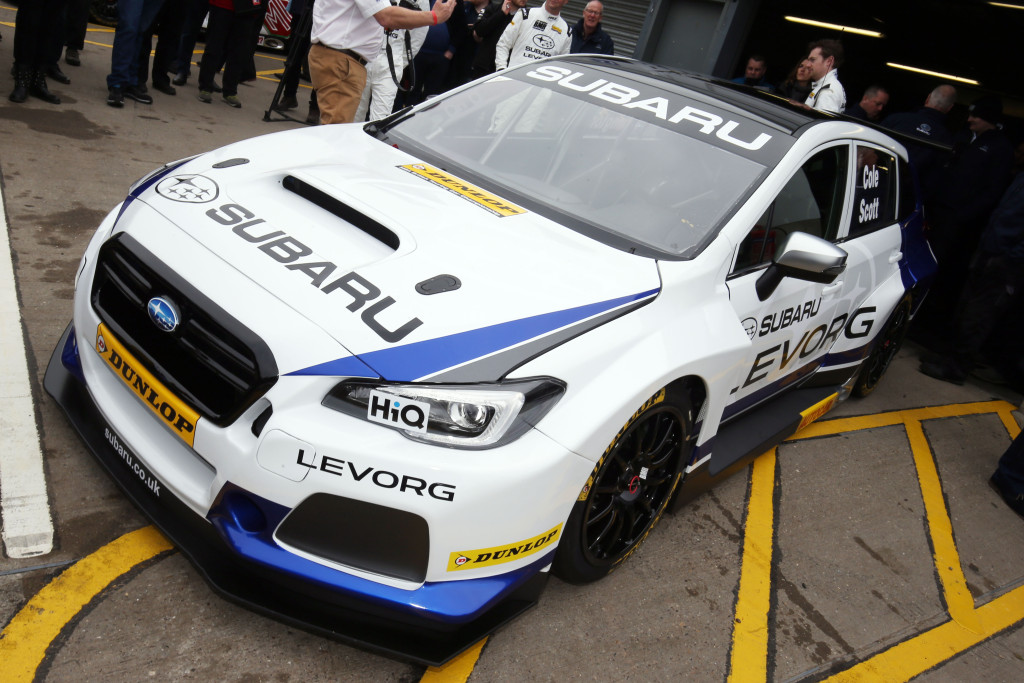 Leading British Touring Car runners, 'Team BMR' showed their all new Subaru Levorg GT at the British Touring Car Championship earlier this week. With a four car build underway for Team owner, Warren Scott, BTCC champions Jason Plato and Colin Turkington with  new boy, James Cole, time has been very tight.

The project only received the green light a couple of months ago, Team BMR showing my render (below) as part of the original announcement.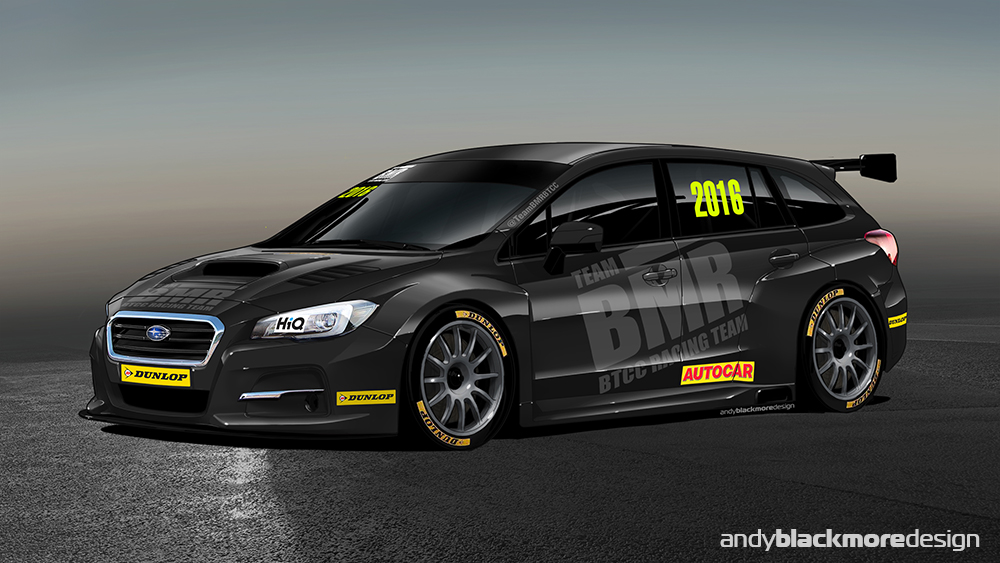 In the last couple of weeks, I've worked with the team and Jason on the livery for the launch.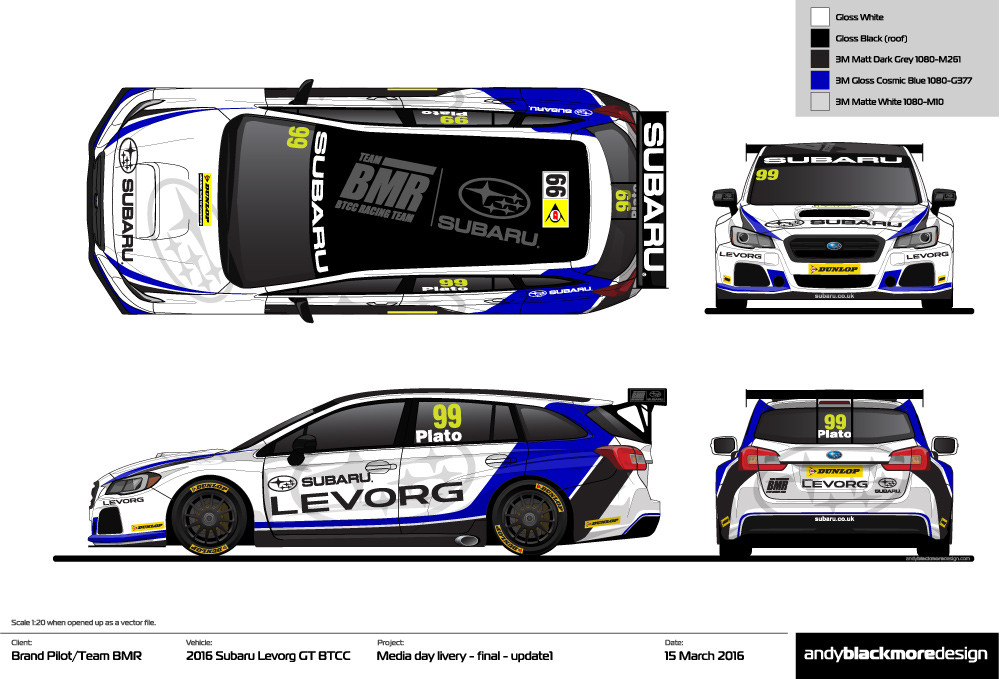 With a short build timeline, the team stipulated a white base, but we have integrated a vibrant blue influenced from the old days of Subaru in rallying with a Matte Graphite as a strong contrast. We also added subtle Matte White Subaru roundels on the white base.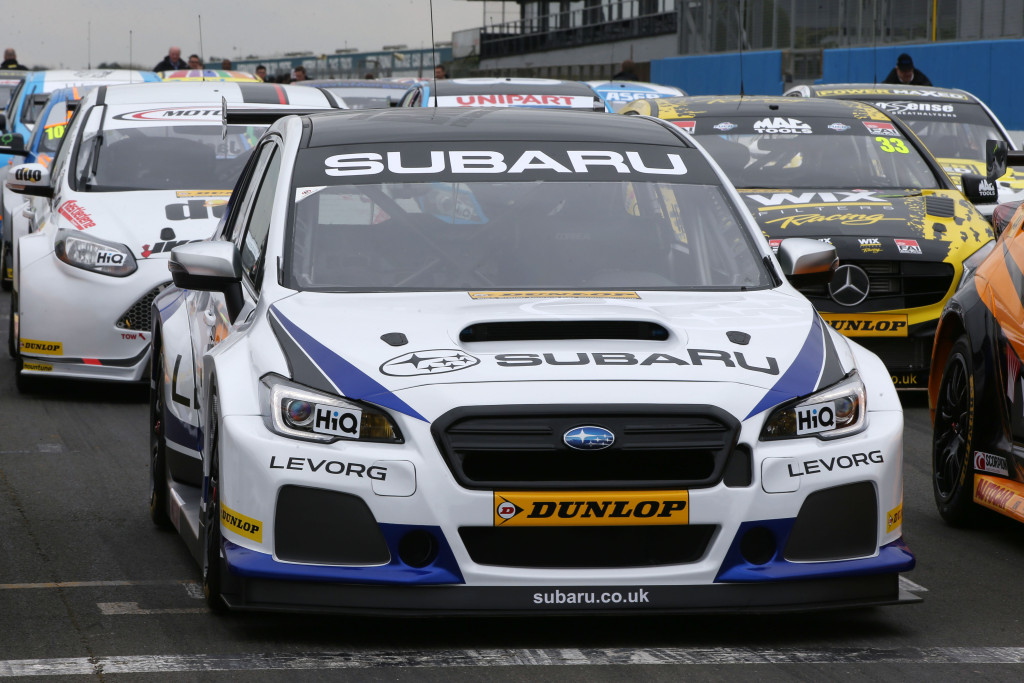 More on this project soon. Stay tuned…..