I took my now annual trip down, into the States for Formula Drift this past weekend. After a successful debut with Team Need for Speed in 2010, when I won the 'Best Looking Car' with Mad Mike Whiddett for the Team Need for Speed Mazda RX-8, I've always had a presence in the series.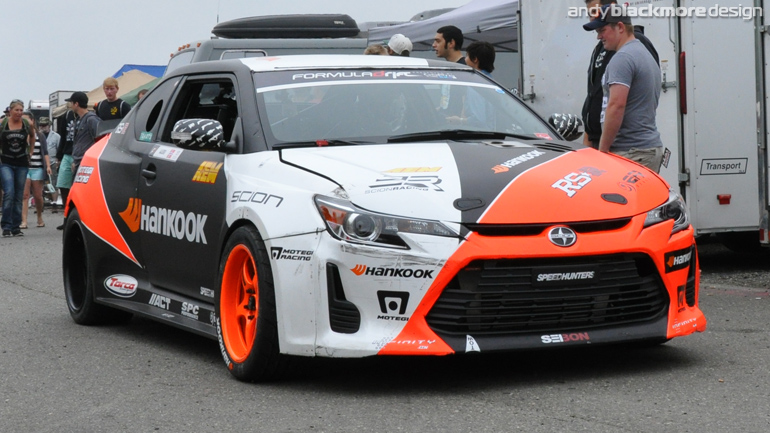 This year, I had four designs at the event including Formula Drift debutante and INDYCAR driver, JR Hildebrant in his Mobil 1 Go Pro Chevrolet Camaro.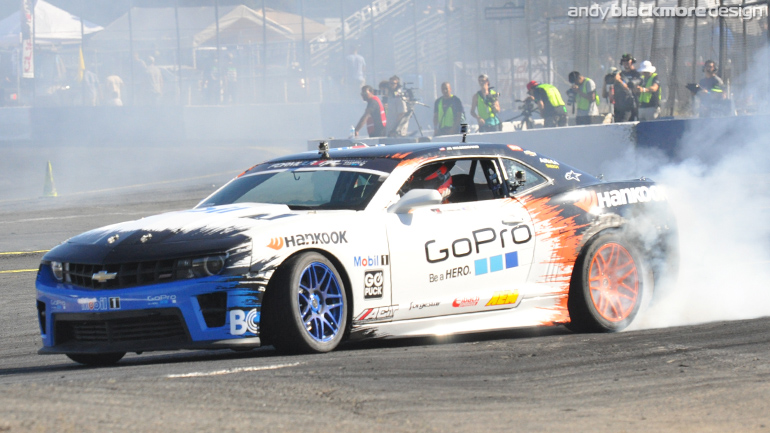 JRÂ  joins Team Owner Tyler McQuarrie and will compete in the remaining rounds. It was interesting talking to JR as at the event as he has to 'unlearn' many of the Golden Rules of driving in order to drift.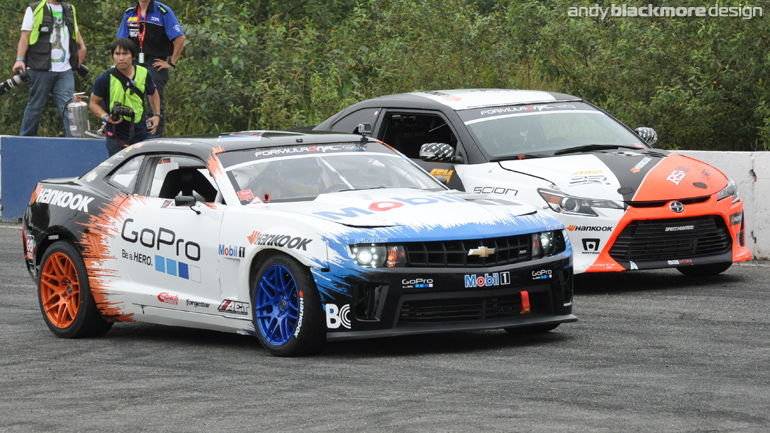 Tyler's car has a slightly different front end treatment with the Blue and Black reversed. I also had a hand in the design of Fredric Aasbo's Scion tc in the background.
Originally designed for Team Need for Speed program. The sponsor has since departed, but Papadakis Racing felt it was such a strong design, that is should remain. A recommendation for a livery if one was needed.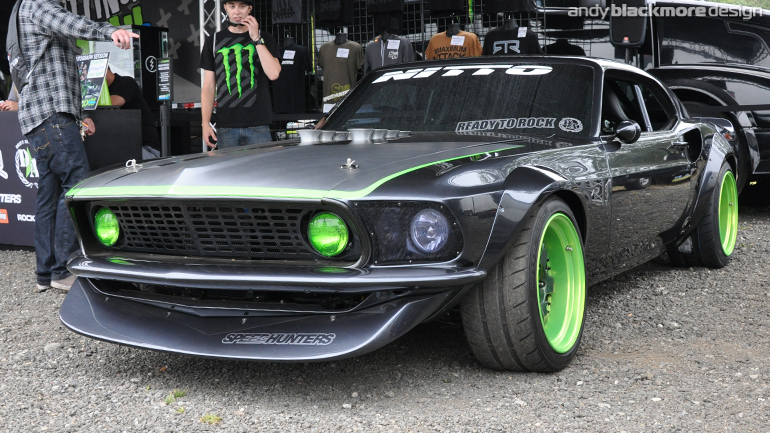 My fourth car at the event was the Ford Mustang RTR-X road legal Drift car, which I designed with Vaughn Gittin Jr.
Full features of the Tyler McQuarrie Racing Camaro and the Mustang RTR-X will appear in the Portfolio Section