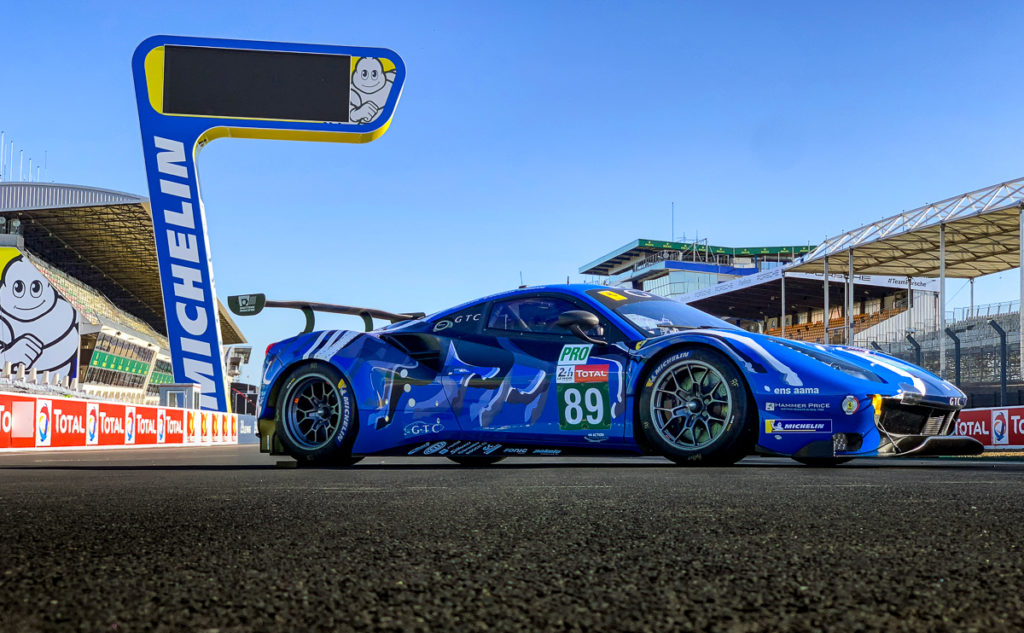 Comission: Risi Competizione
Design: Livery Production

First of a few posts covering the three liveries I have been involved in for Le Mans for 2019.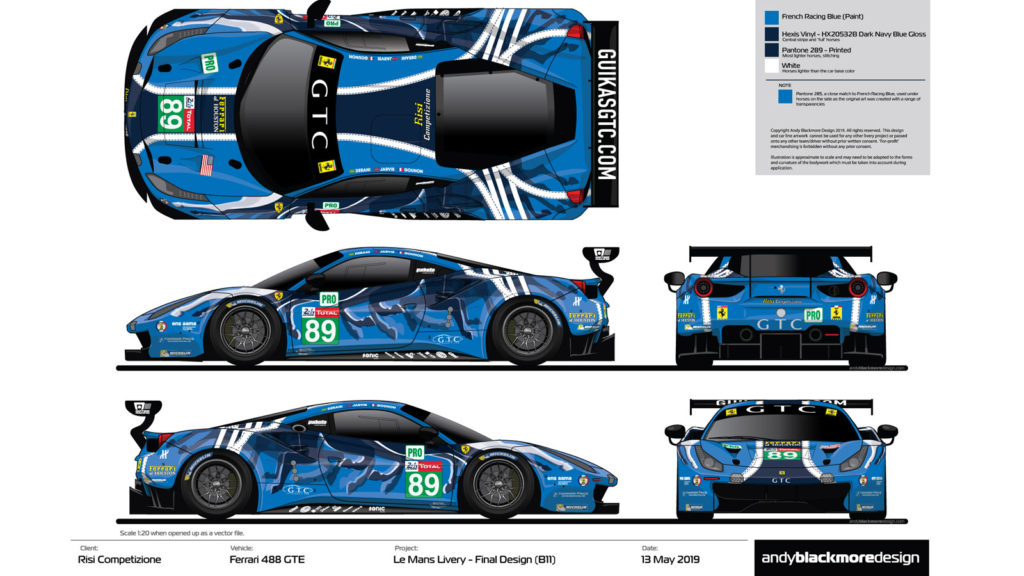 The majority of comissions are full livery designs, but occasionally I am asked to help another party to assist bringing their concept to life. This year, I have been involved in two designs assisting artists on their relative art-cars.
I was commissioned by long term client Risi Competizione, to bring this French Racing Blue based livery to life in conjunction with Jean Guikas of Guikas GTC Classic car collection and the French Ferrari Owners Club for a Franco-American alliance.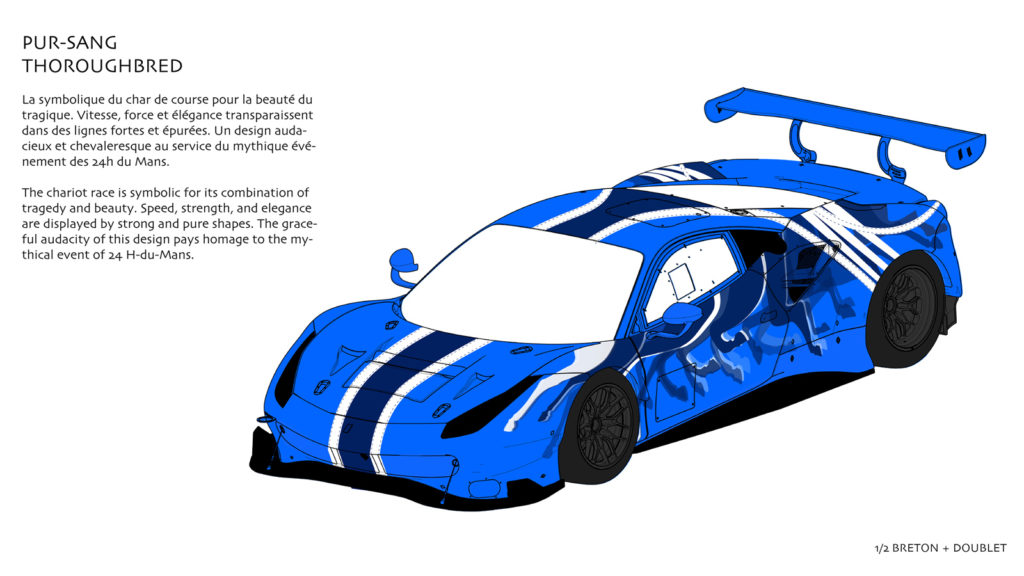 Designed by Chloélia Breton and Louise Doublet, students at the ENSAAMA (School of Art and Design), a decorative arts school in Paris, France. The school ran a contest where 21 pairs of students from different sectors of school developed proposals which was then voted on by a series of judges, including myself, before the final design was chosen by M. Guikas.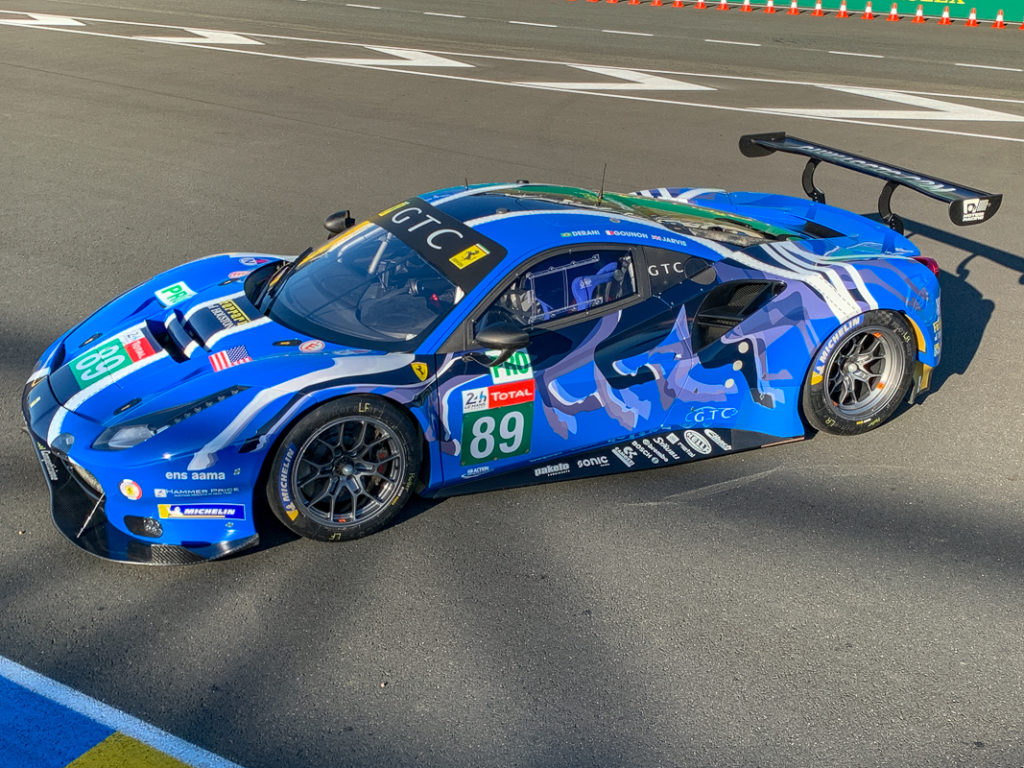 The Thoroughbred horse livery is inspired by chronophotography (a Victorian era (1867-68) photographic technique which captured movement in several frames), the legs of the horses symbolize the driving force of the car and echo the emblem of the Ferrari brand.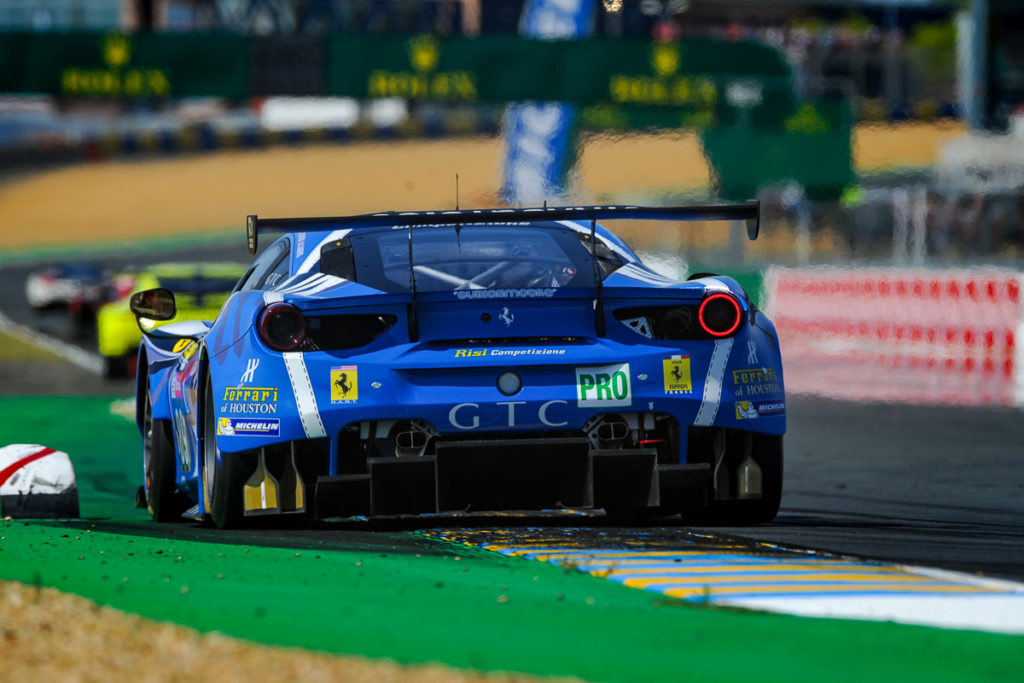 "We decided to undertake a unique concept for the livery design of our Le Mans entry this year in conjunction with our French friends," said Team Principal Giuseppe Risi. "Allowing students from the prestigious ENSAAMA art school in Paris to conceive an exclusive design that embodies a collaboration between our French Prancing Horse supporters, along with the heritage of Ferrari and history of our American Risi Competizione team, produced a special opportunity".
"We appreciate Andy Blackmore translating the original work from the art students into a livery for the shape of the 488 and ready to unveil at Le Mans."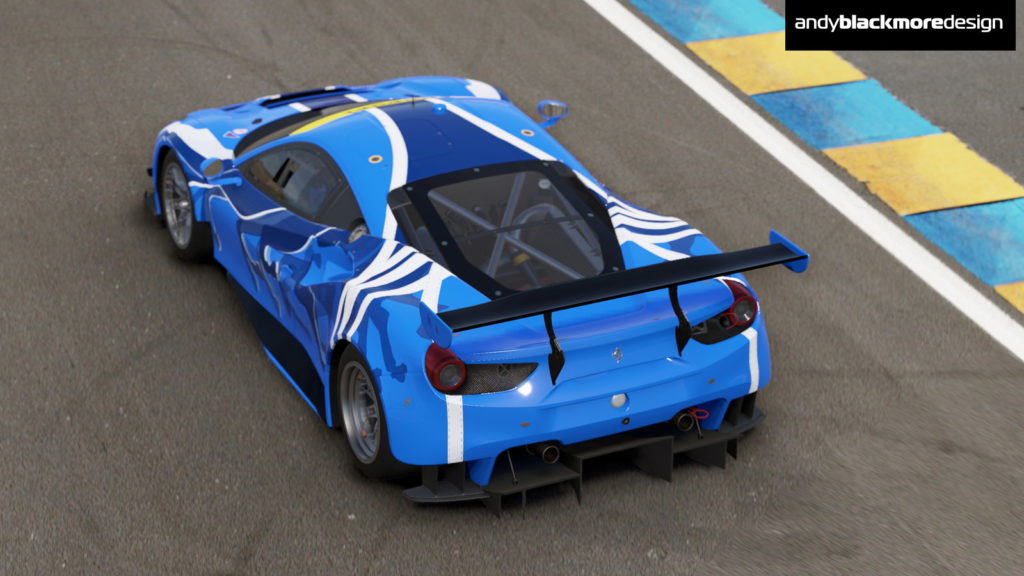 I reproduced the layouts modifying the design to cover the forms of the car, particularly over the rear fenders and produced the wrap file using Project Cars 2 and my usual tool, Adobe Illustrator.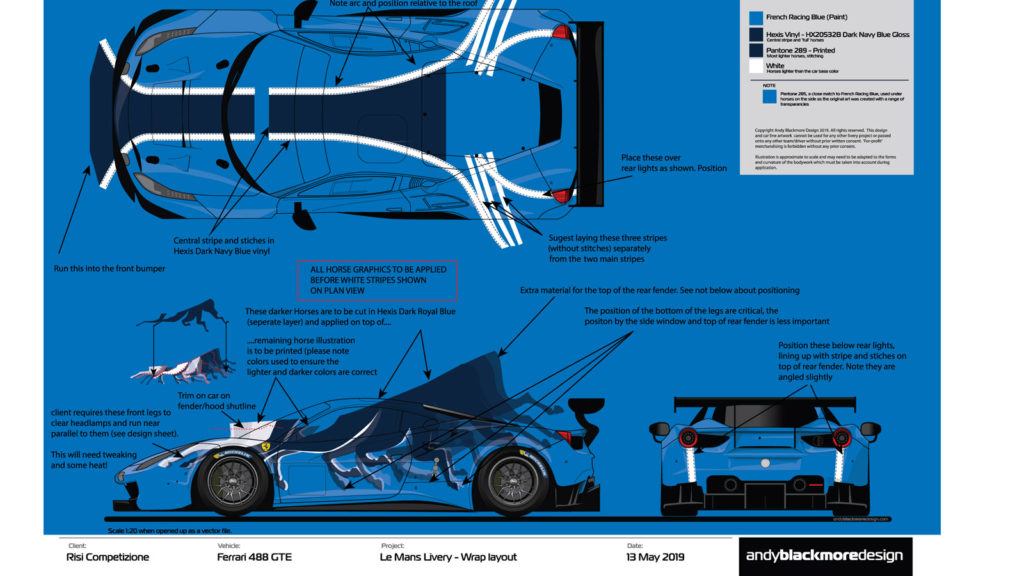 We matched the light blue base to the classic Ferrari French Racing Blue seen previously on many French Ferrari's including the F40LM 'Pilot' sponsored machine from Le Mans in the 90s and the Pioneer sponsored 308 GTB which competed in France a decade before.

Special thanks to my local dealer, Ferrai of Vancouver for their assistance with paint swatches.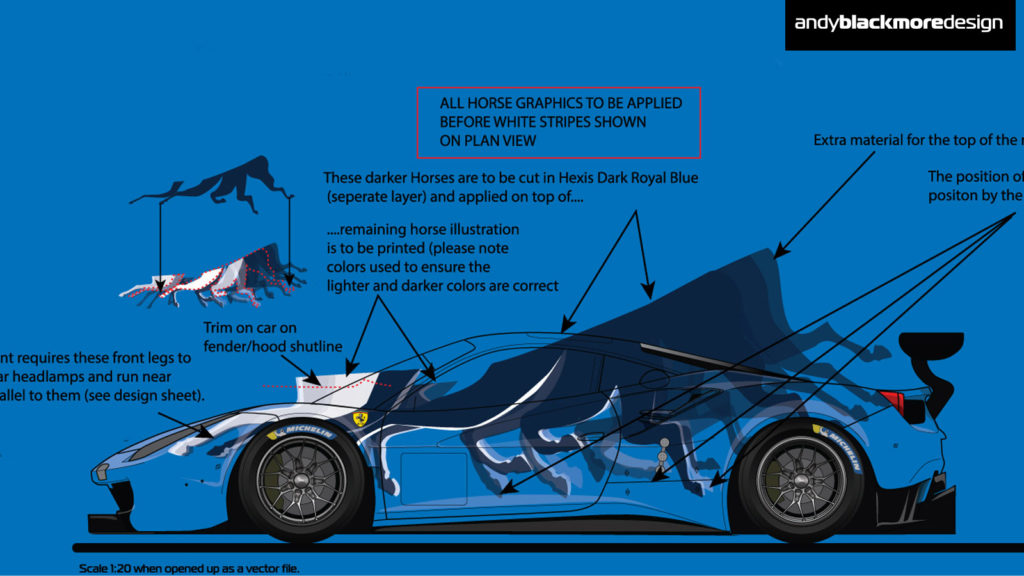 The horse graphic and central stripe also uses a classic deep Ferrari Blue which is then combined by a range of blue galloping horses, a mix of vinyl and paint to create the effect.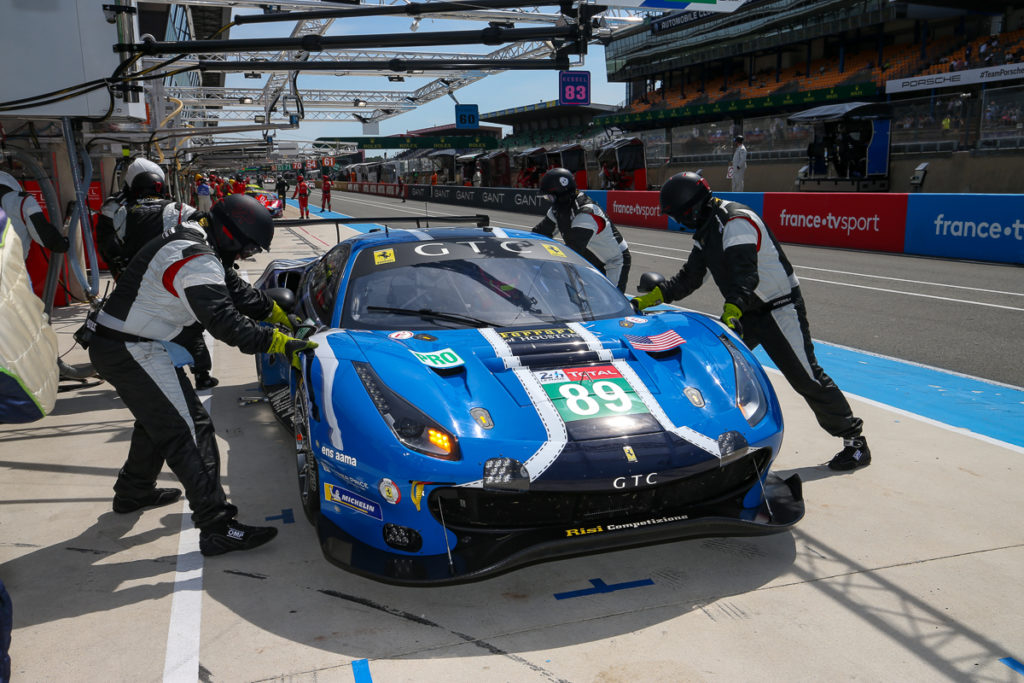 The car will race in the GTE Pro class at Le Mans with Pipo Derani, Oliver Jarvis and Jules Gounon.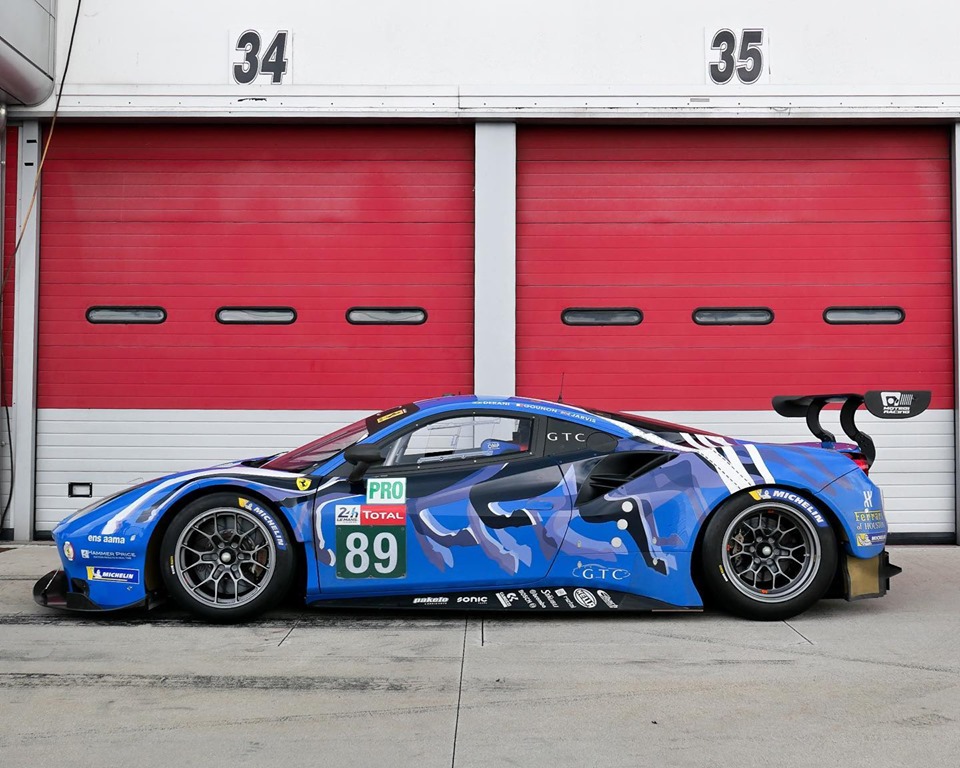 Thanks to Risi Competizione for the commission, Alexandre Lafond and Anna Lenzi for their project management between France, Italy, the US and myself in Canada!

Original Press Release: PDF


Images: Risi Competizione