I was recently contracted by Electronic Arts and their Speedhunters car culture blog to design the look of their entry in the 2014 Scion Tuner Challenge at SEMA in November. The car builder is Keith Charvonia who built one of the stars of the show, a Kaiser, back in 2012 and has been featured on Jay Leno's Garage web-video series. We have less than 90 days and a $10,000 pot of gold to transform the car.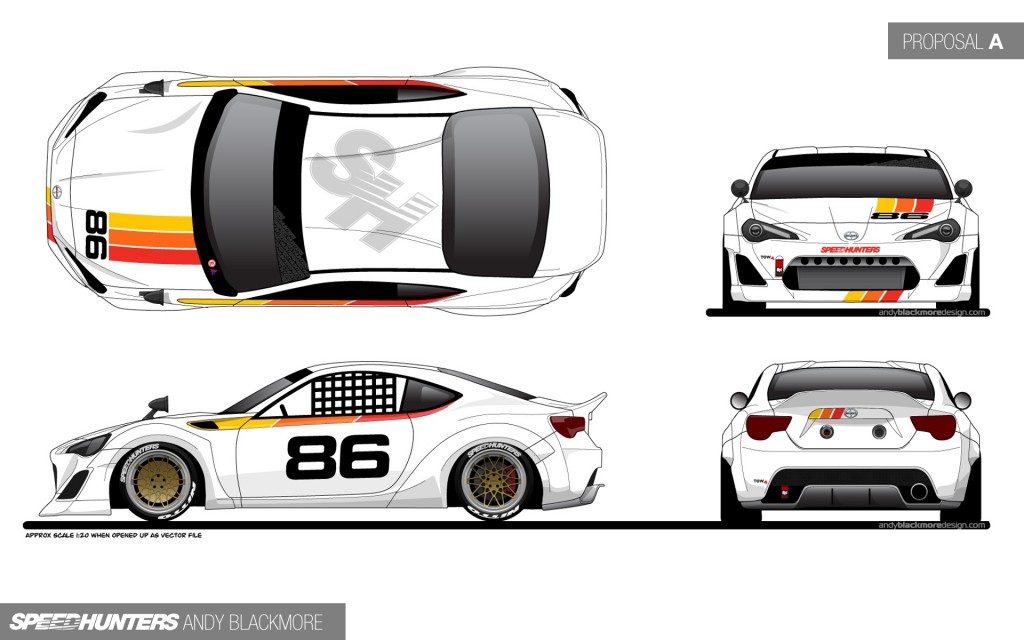 We ended up going with a vintage racer theme for the car, taking influence from early Japanese racecars in the 70's and 80's IMSA GTU and GTO Championships.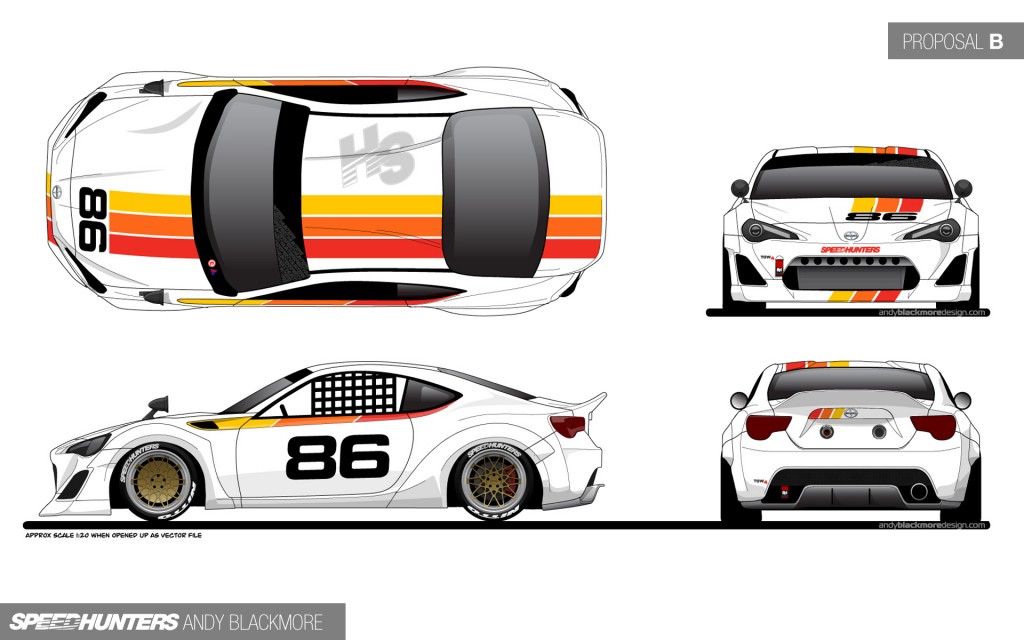 More detail soon, but for now, we have decided to let the Speedhunters Collective help us make the choice with regard to the iconic TRD striping over the top of the car. You can vote at Speedhunters for the next 48hrs.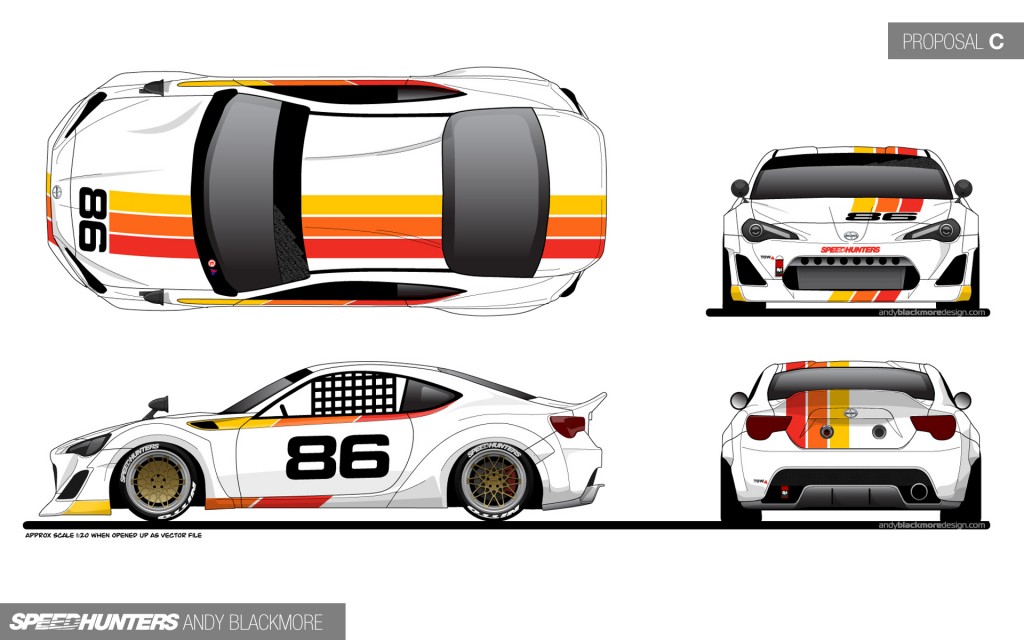 Then it goes straight into production as Scion take the car back in less than 25 days!  In November, a group of judges will decide which of three entries wins, aided by a fan vote Stay tuned for that fan vote.
Stripe Voting Choice = http://www.speedhunters.com/2014/09/scion-tuner-challenge-livery-choice/