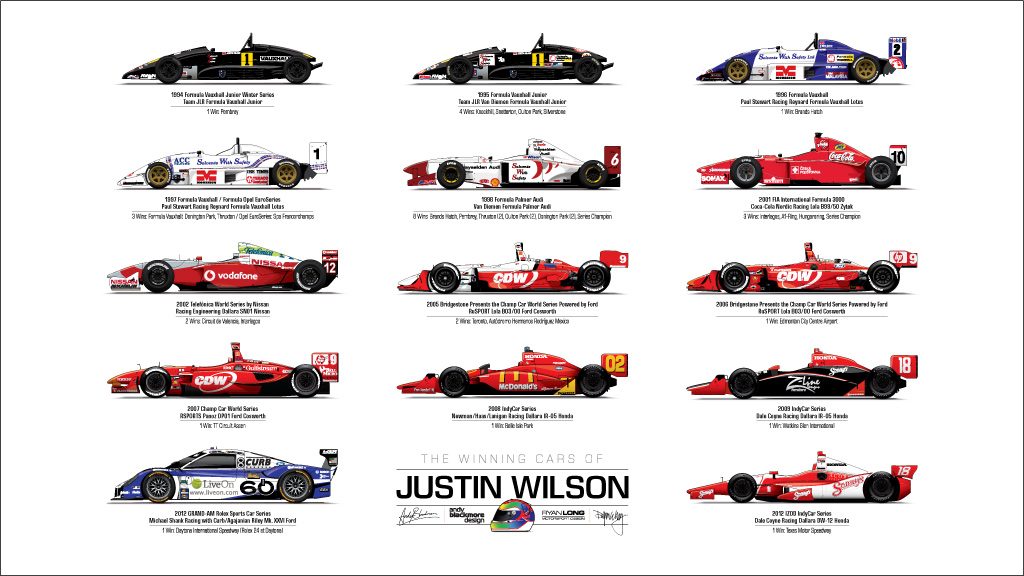 It is hard to imagine it has been a year since Justin Wilson passed away. As has been repeated around the world on the internet, at the circuits, in the media, Justin Wilson was a very special racer, to quote Robin Miller, "…he didn't have a bad bone in his body".
As part of the fundraising efforts following his death, I worked with then Indycar artist (now Haas F1 Creative Guru!) Ryan Long to produce a very limited edition print showcasing all of Justin's winning cars.
All 50 prints sold out within a couple of days and thanks to Rowland Printing, the print now hangs in various homes and workplaces round the globe, including the Wilsons.