Dr Jim Norman is a successful race driver, but more importantly is the most experienced parathyroid surgeon in the world and is considered the "father" of mini-parathyroid surgery. Jim has competed in Grand Am and the TUDOR United SportsCar Championship including a class win at the 2013 Rolex 24 Hours of Daytona.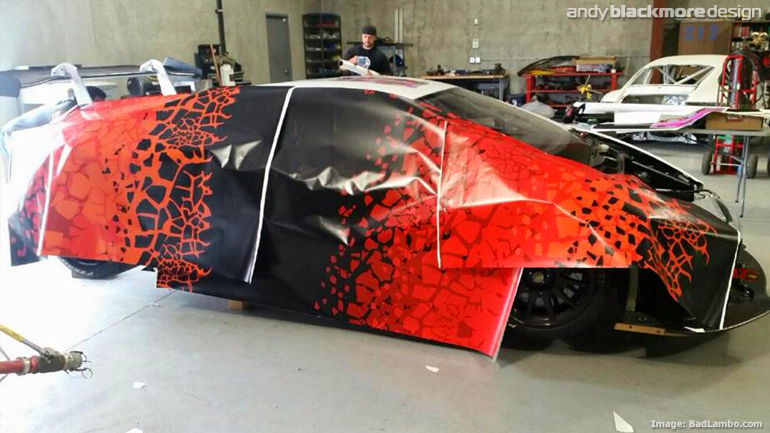 Jim will be adding to his TUDOR GTD endurance race duties by joining the 2015 Lamborghini Super Trofeo Series in his all-new 'Bad Lambo Racing' Lamborghini Huracán LP 620-2.
Jim contacted me asking for a livery which would stand out and be visually strong enough to work so that kids would want to put a poster of this car up in their bedroom, just like many of us (older ones!) did in the 70's and 80's. These images shared by Jim on his social networks show the car being wrapped.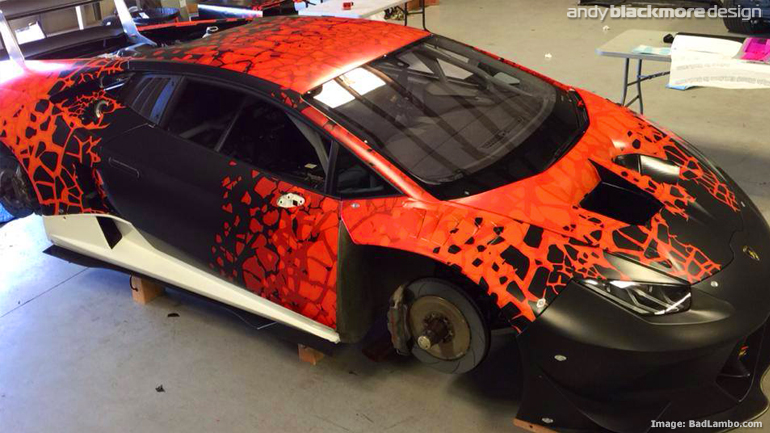 Run by Bad Lambo Racing in associated with Park Place Motorsports, Jim will be joined in the Huracán by his 21-year-old son, Josh Norman, who is making his IMSA racing debut.
Bad Lambo Racing provides Jim a platform to educate people about the dangers of high blood calcium, an under-diagnosed sign of parathyroid gland tumors.